While my obsession with lists is not by any means of Jeroenesque dimensions (then again, neither are my herping accomplishments) I have for years been slightly annoyed at never having turned up a smooth snake. Granted, I haven't really searched for any, as they are sadly extirpated from Denmark and I simply don't get out of this country enough - particularly to go herping.
Anyway, last weekend I finally got around to doing something about it. I had time on my hands and the weather forecast looked fine so I drove to a well known Swedish spot and started searching.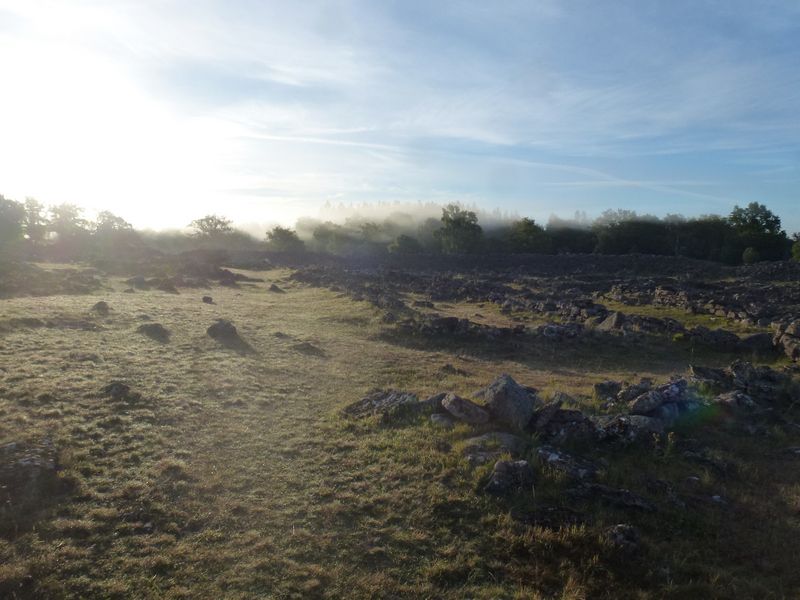 At first, I turned up only common toads, but after about just ½ hour there it was - a beautiful adult male smooth snake. I was overjoyed and it seemed to me one of the most attractive snakes I had ever seen.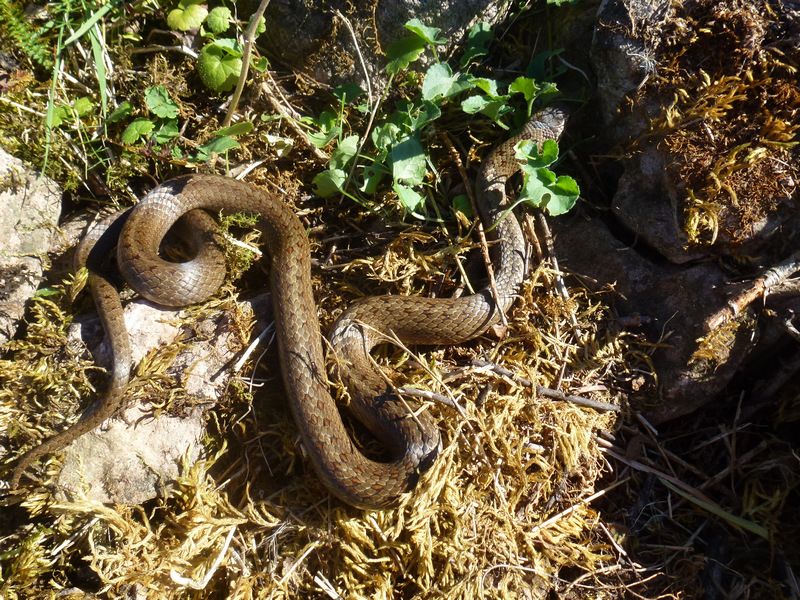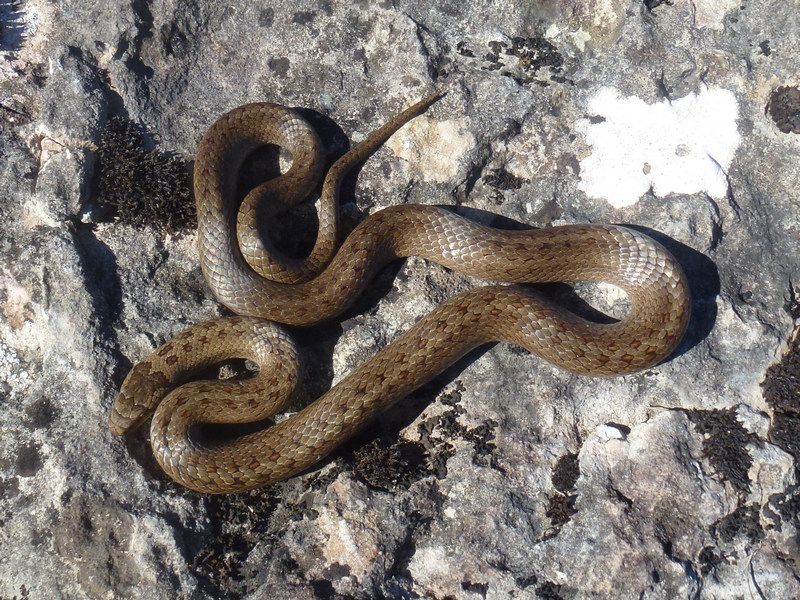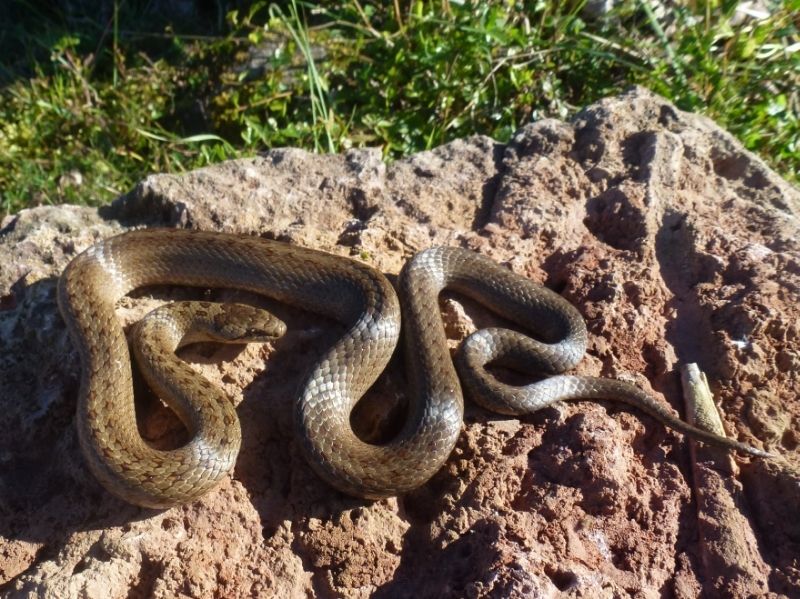 After some more toads and an agile frog I found my second smooth snake about an hour and a half later, a cute little juvie.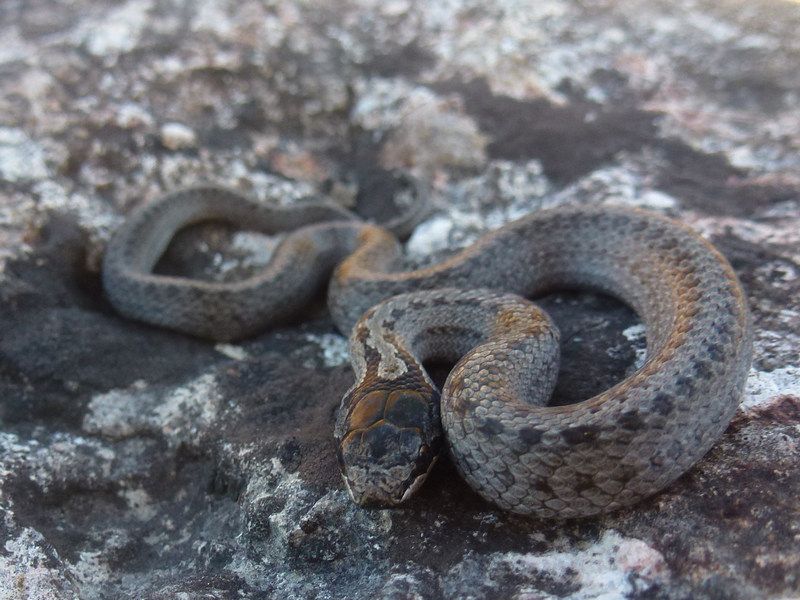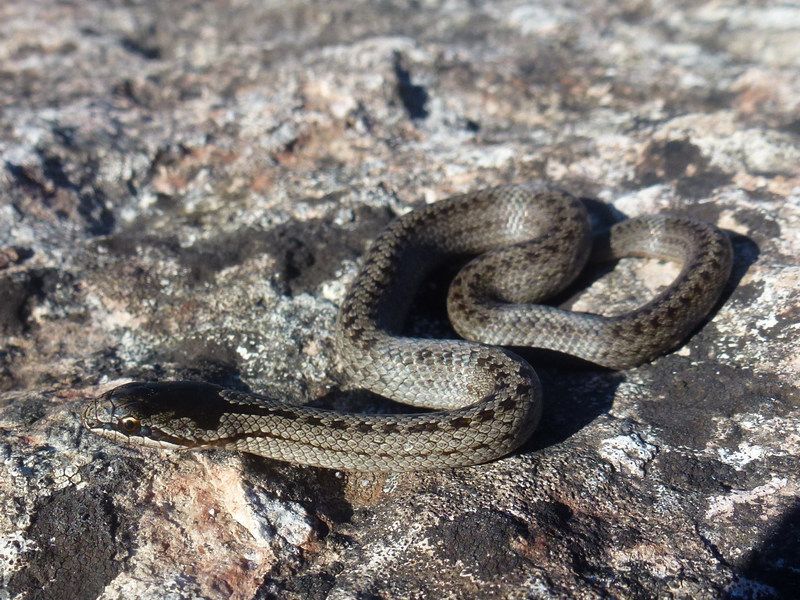 More toads, a slow worm, a grass snake and an hour later, juvie #2.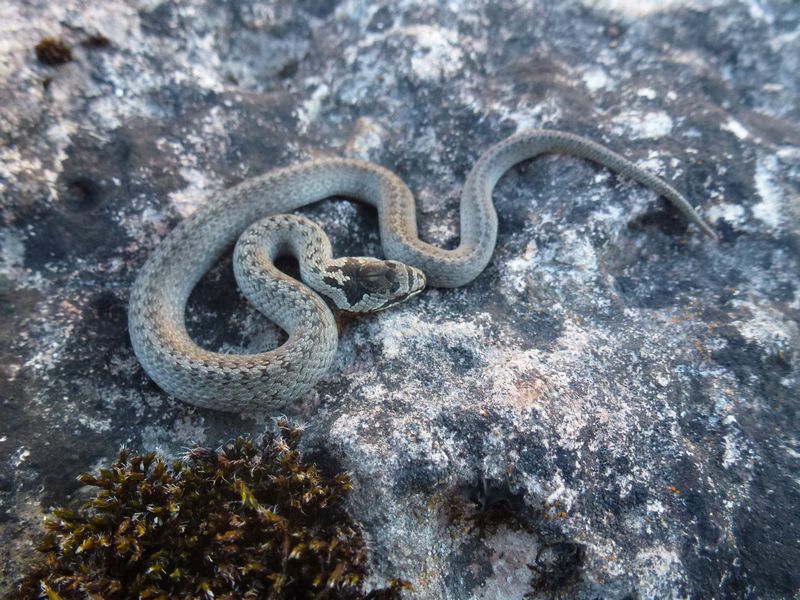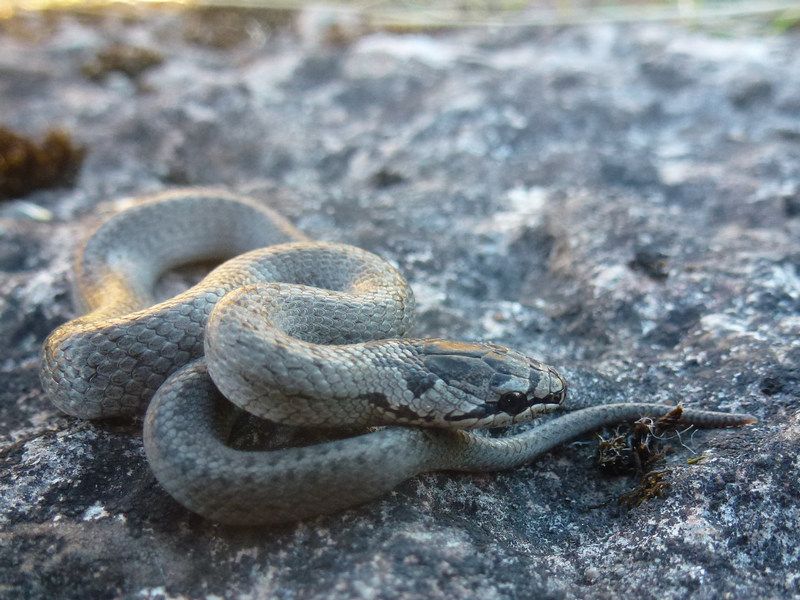 I called it a day, camped in the woods to the sounds of chirping grasshopppers, hooting owls, barking roe deer and roaring moose. Next day started with a hike in the woods and meadows followed by a dip in the ocean and a nice cup of coffee in the backyard at a cozy and very Swedish cafe in a small town nearby before I went back to searching for smooth snakes again in the afternoon. Along with more common toads, agile frogs, grass snakes, slow worms and viviparous lizards I turned up two, one juvie and one adult.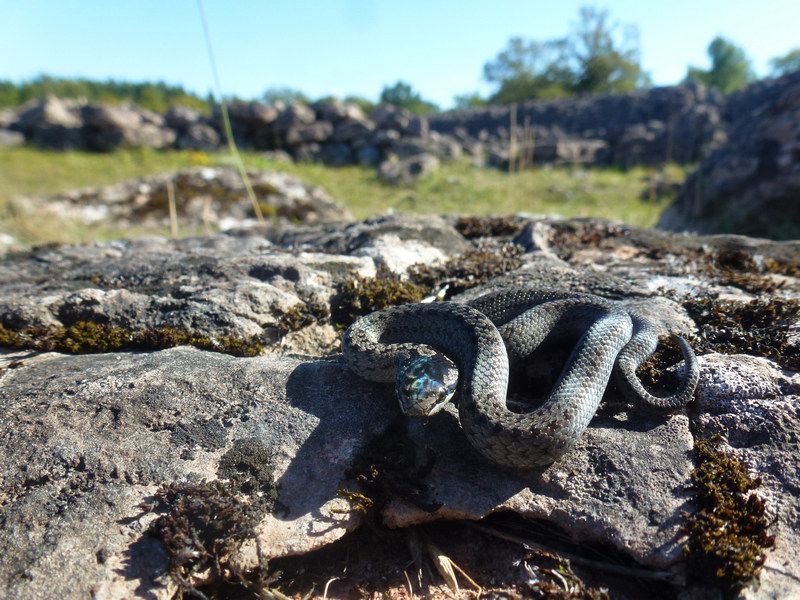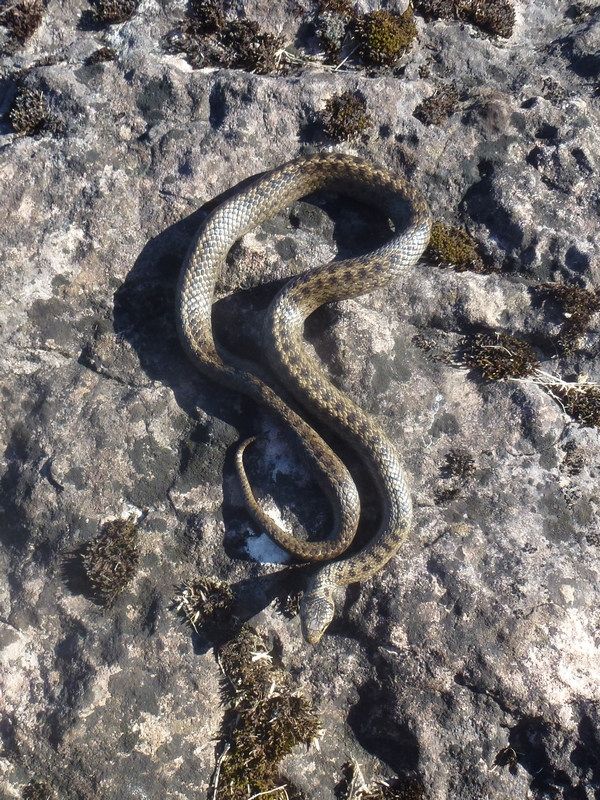 Camped in the woods again at night and drove back home the next morning - not a bad weekend