Went a quick trip to a Sand Lizard location today on Swedish west coast, saw a handful of adults including this male that almost lost all green coloration. Only a little yellowish green on throat and face.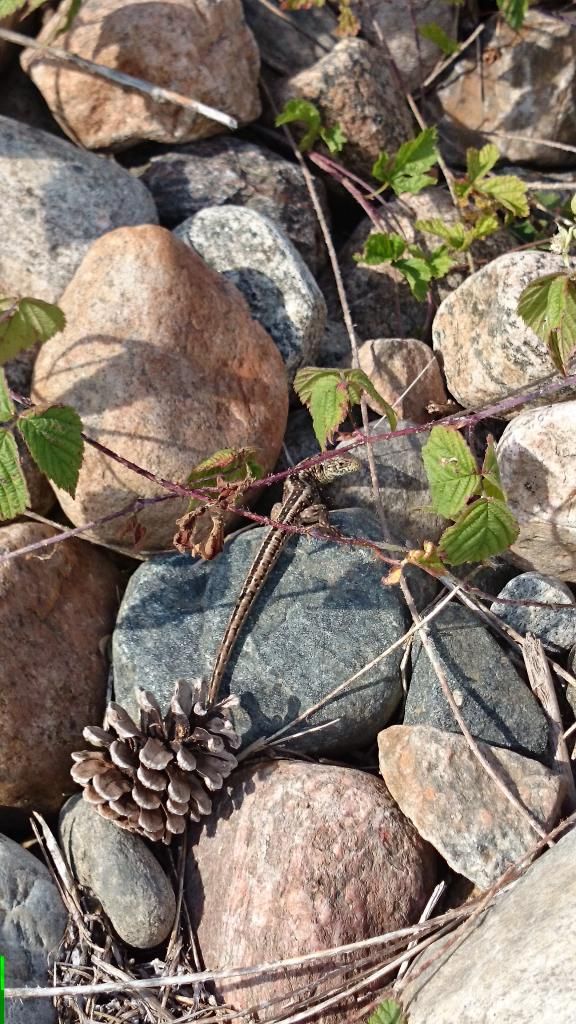 When I checked the egg deposit-site I spotted this tiny lizard.
I believe they normally hatch a week or two in to August (or later) up here, but July has been extraordinary warm here in SW Sweden and this was so tiny that it must be recently hatched.
I tried to poke it out to get a little better pic (cellphone) but it went into a nearby hole with a only little bit of tail showing. Could it be that it was the nest hole it came up from as newly hatched? I didnt dig to risk destroying any other eggs.