Swedish herp association held the 2011 expiditon in the northern parts of Sweden on June 1-5.
24 happy herpetologists from all of Sweden were guided around two Vipera berus locations in the vicinity of Jukkasjärvi in Swedish Lapland. Jukkasjärvi is located about 200 km north of the arctic circle, and the adders spend around 8 months in hibernation.
We arrive in middle of breeding season when snow just has melted and the temperature were around 5-12 C daytime, and around -5 to +3 nighttime.
The herpetofauna consists of viviparous lizard, common frog and adder. Common toad might exist on these latitudes, but we didnt have any reports from our area.
Facing north on the summit of Etnoluhtinvaara, the lake Jukkasjärvi and endless wilderness (well, almost):
View to the south:
the open areas are moors where the adders spend their summers stuffing themselves with greysided voles (Clethrionomys rufocanus), there is also lots of frogs and some lizards here. I was told there is a good year for voles, and we could see them running around in broad daylight, but they were too fast for taking photos.
Habitat: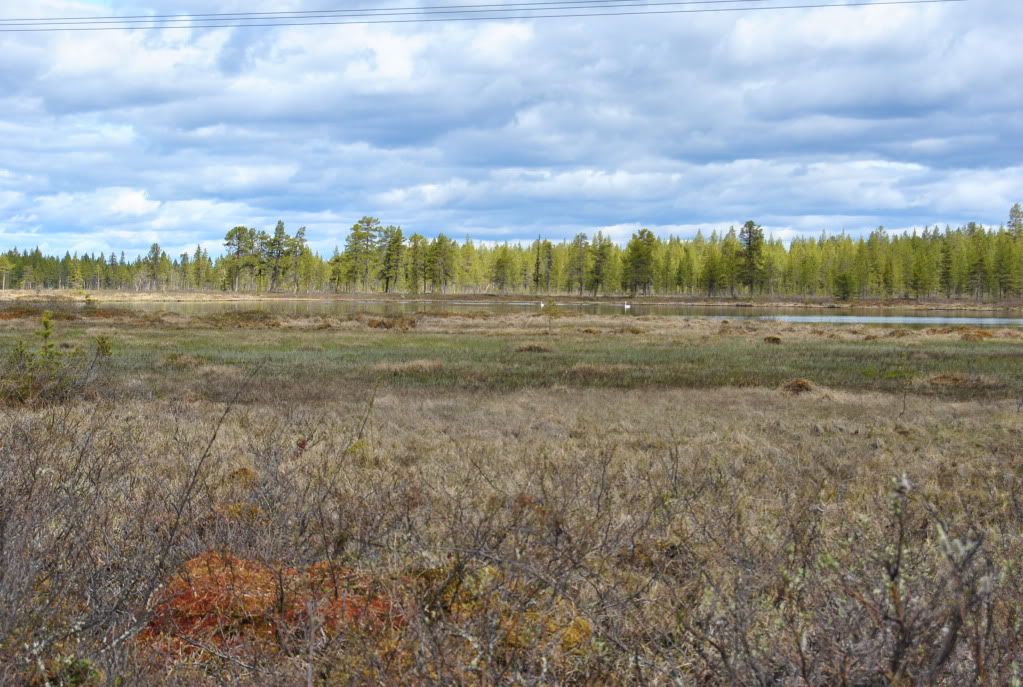 Common frog: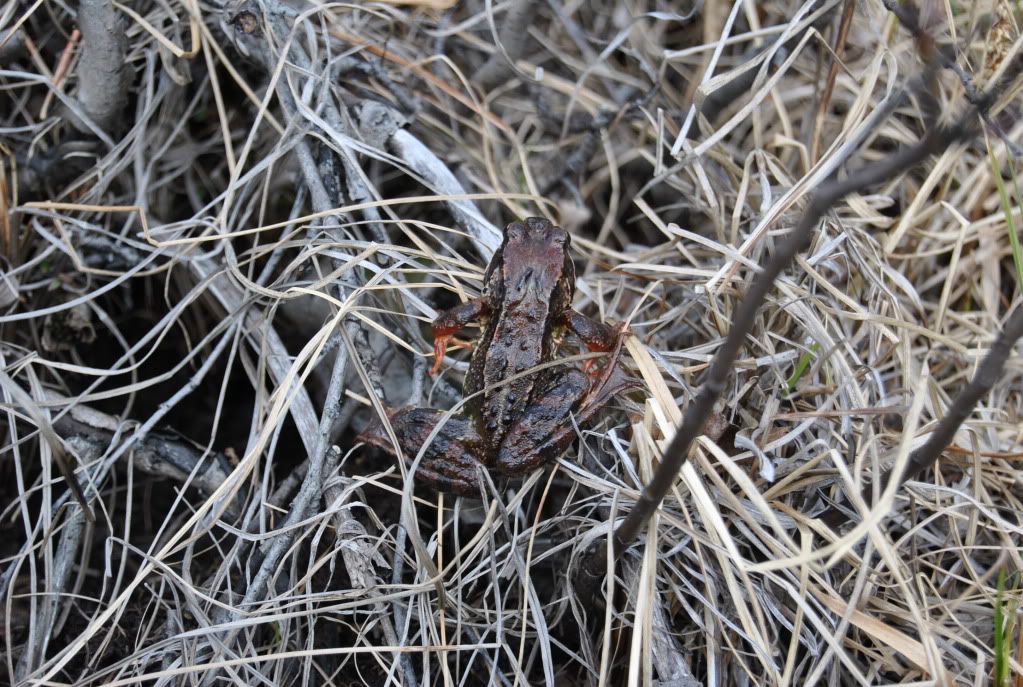 Viviparous lizard (juvenile), I only saw 3-4 lizards totally: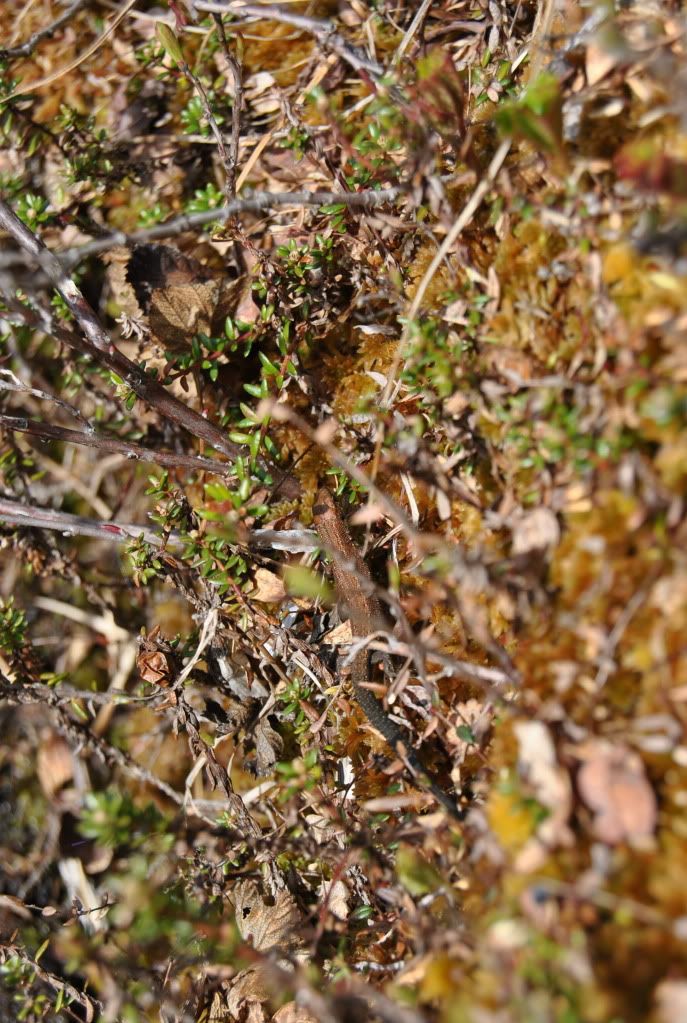 The arctic adders are known to be exceptionally large, according to our guide they dont grow as large as some say (1 meter is a myth?), but some can get to around 80 cm full body length. The reason is that they live longer than other adders due to lower predation. Some adders are estimated to be around 25-30 years. The largest individuals I witnessed on this trip was a 59 cm svl, and 69 cm full body length male, and a female with a stumped tail that was 67 cm svl, 68 cm full body length. The female was huuuge!
Pic of the female:
The male:
Another large female, many of the adults were around 55-59 svl.
Various snakes: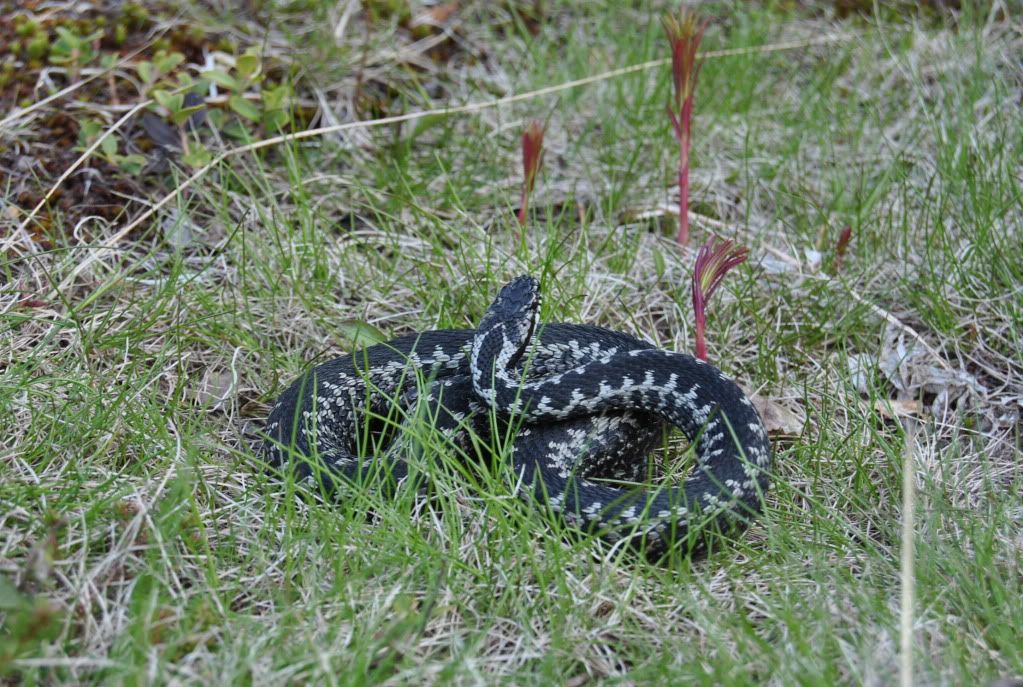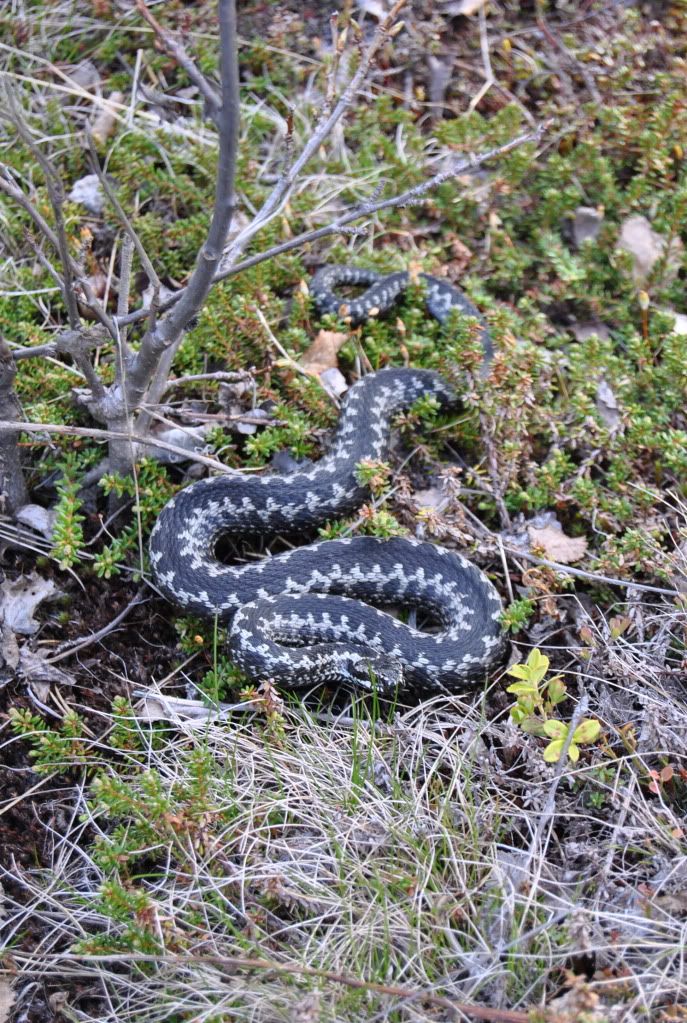 Mountain Etnoluhtinvaara from our campsite. It didnt get any darker than this due to the midnight sun.
Road to campsite with herpetologists:
Jukkasjärvi on google maps:
http://maps.google.se/maps?q=jukkasj%C3 ... C/small%3E