Hi everyone!
I'm an American herper who recently had a few opportunities to spot some European animals while on a family vacation. I posted an account at
http://fieldherpforum.com/forum/viewtopic.php?f=2&t=16614
. At a small restaurant in Krka National Park in Sibenik, Croatia, I saw some wall lizards that I assumed were all the same species, but a couple of European herpers suggested that two species might be involved. They also suggested that I come to this forum to ask the experts.
Several of these green wall lizards were basking on rocks in a small, raised, human-created rock garden at the front of the restaurant. My best guess is that these are
Podarcis sicula
: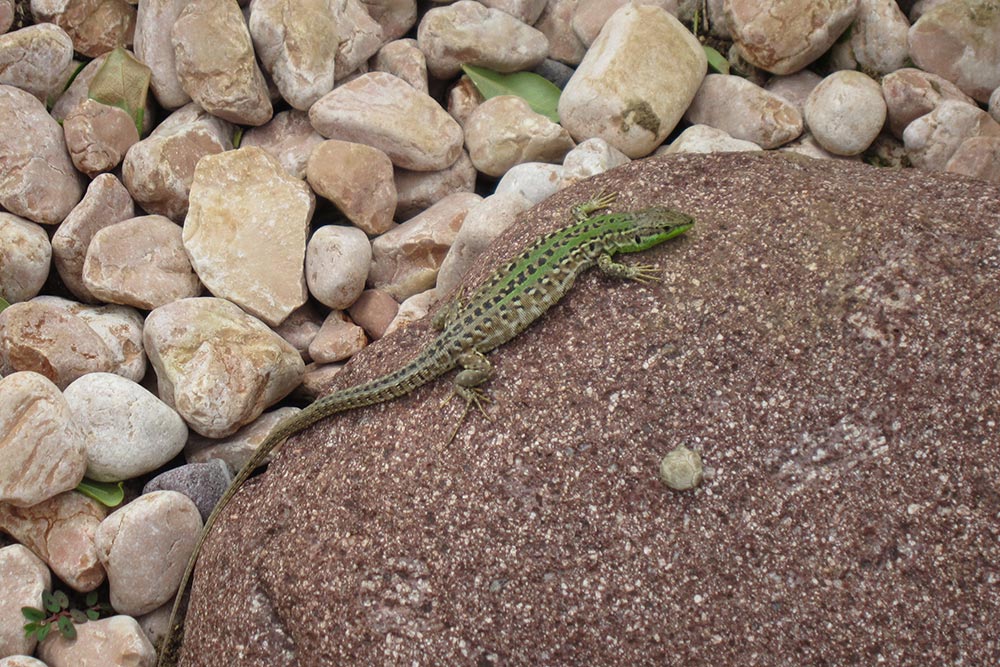 Around the back of the restaurant, I saw this brown-but-maybe-with-a-hint-of-green wall lizard foraging in gravel and vegetation on the ground. I had assumed that it was a juvenile or female of the same species as the green lizards out front, but the Europeans on fieldherpforum.com think that it looks more like
P. melissellensis
: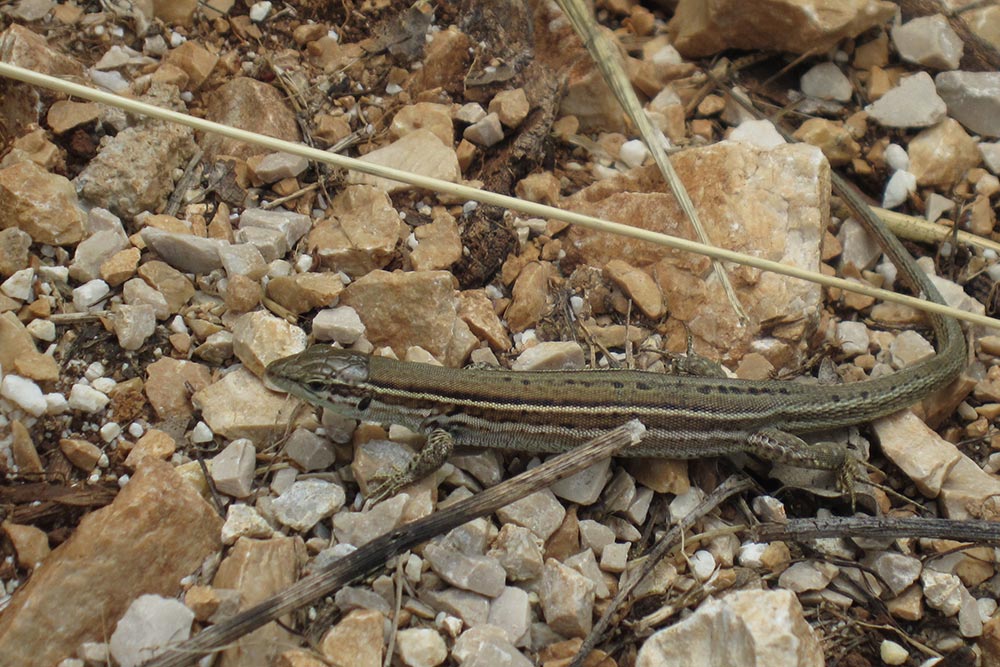 Normally I wouldn't expect two such similar species to occur so close to each other. But perhaps the "human-created rock garden" niche is sufficiently different from the "gravel and weeds on the ground" niche that it supports the two closely related species? Can anyone comment on this, and confirm the IDs for these lizards?
Thanks very much for any help,
John