Our adventure began back in March 2017 when Bobby Bok mentioned in the "Plans for 2017" thread that he would be visiting the Greek island Pori to tick off what would hopefully be his last species on the European list , the Pori wall lizard
Podarcis levendis
. I contacted him to ask what the travel arrangements were in case I ever needed to copy them and he replied just as I hoped he would and invited myself and Suzanne to join him . Time off work was quickly arranged, flights, accomodation etc were booked, it all seemed so easy, we were going to Pori !
Sunday 6th August
A lot of my herping trips seem to involve some sort of disaster and this was to be no exception. We were sitting in Athens airport at 9 am waiting for our connecting flight to Kythira when I started a conversation with a fellow traveller and explained to him our plans. He replied that it was a bad time to visit Kythira as it had been on fire for three days. We still had a couple of minutes to wait before boarding and so I thought I would message Bobby or Paul Lambourne on Facebook to inform them of the situation. I opened my laptop and the battery died, no problem I can do it from the apartment when we arrive.
As the plane circled the airport at Kythira I looked over towards Milopotamos where we were staying and saw a hillside on fire, oh dear! We stepped off the plane and saw large Chinook type helicopters ferrying loads of water to the fire and many hillsides were black and smoking. We drove through a desolate landscape of blackened stumps to find that the fire had come right to the edge of our village leaving our apartment with no electricity, phone signal, wi-fi or water.
Despite the fire our apartment was in a beautiful position next to a ruined Venetian fortress overlooking the sea, a leaking hosepipe attracted clouds of wasps and hornets eager for a drink in the heat. After unpacking we drove to Kapsali where we hoped to see the boys arrive and spent the afternoon relaxing in a sea front restaurant sending messages via Suzannes I-pad but getting no replies. This was worrying as we were meant to be sailing with them in the morning.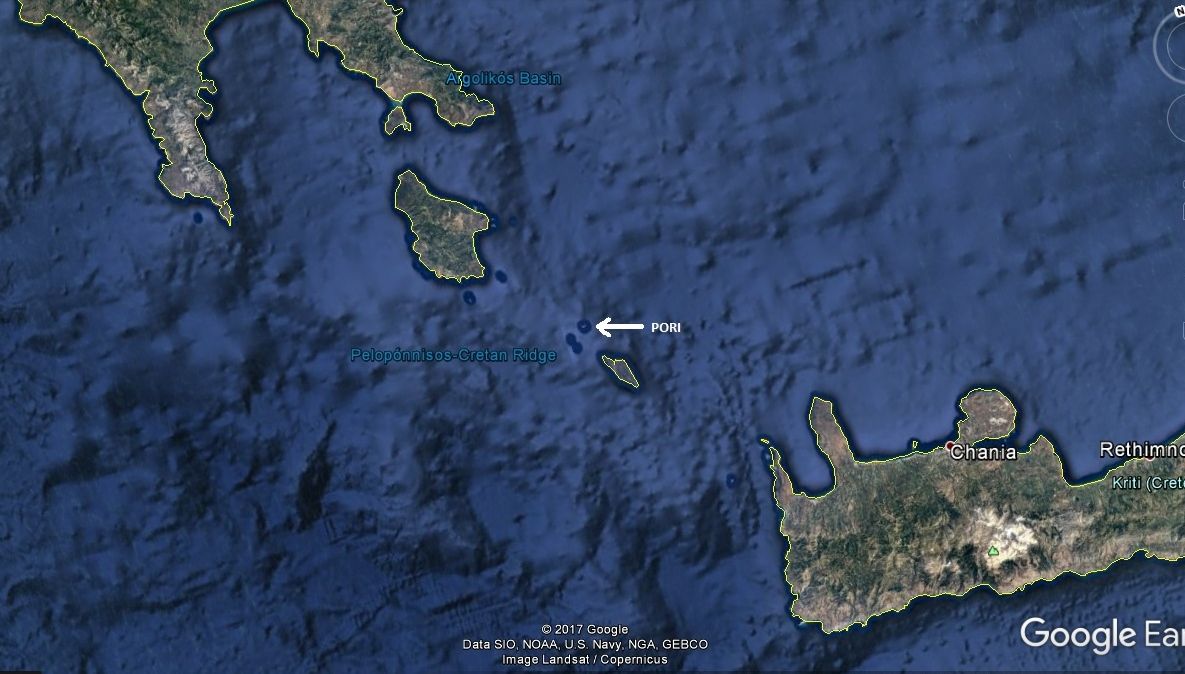 Pori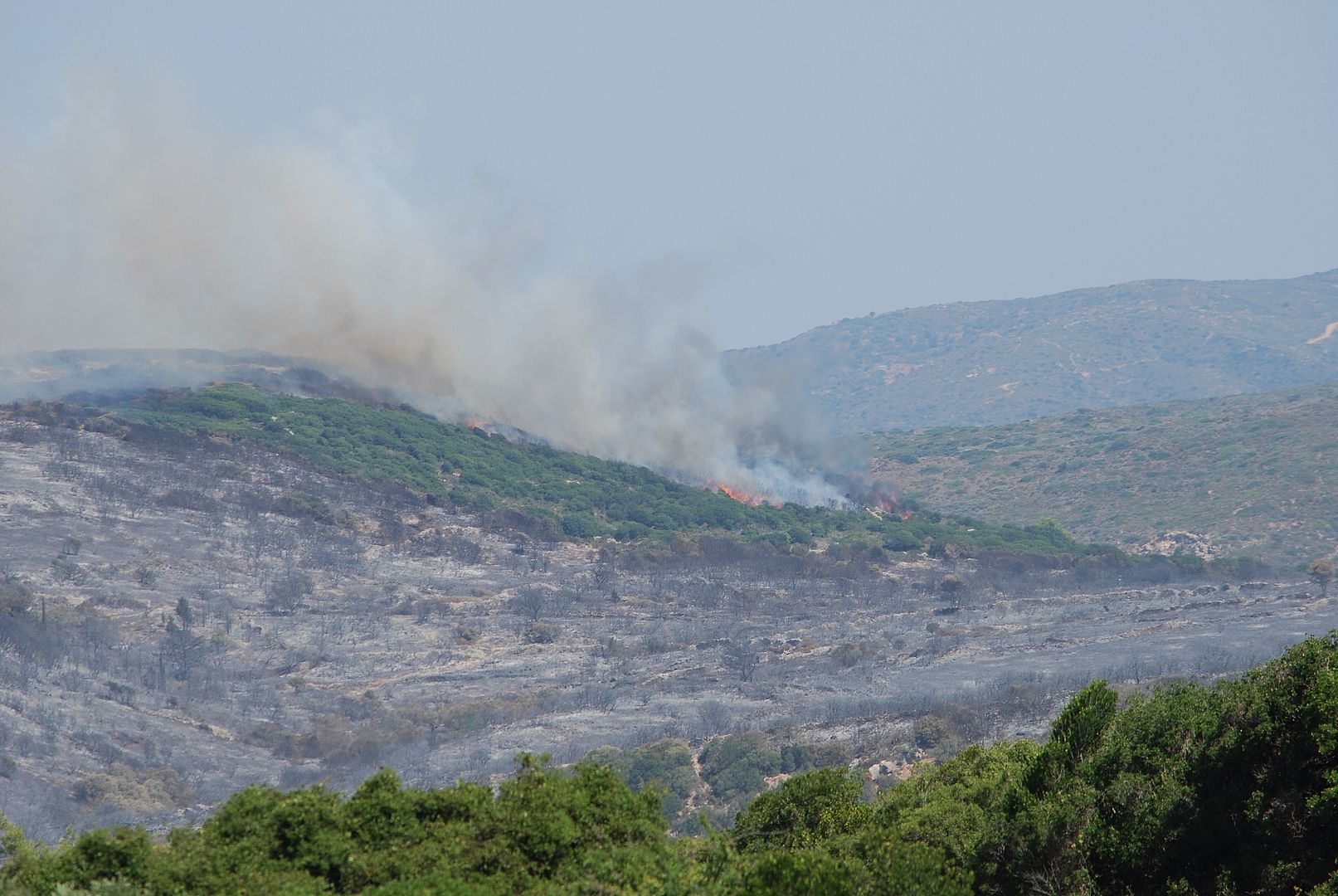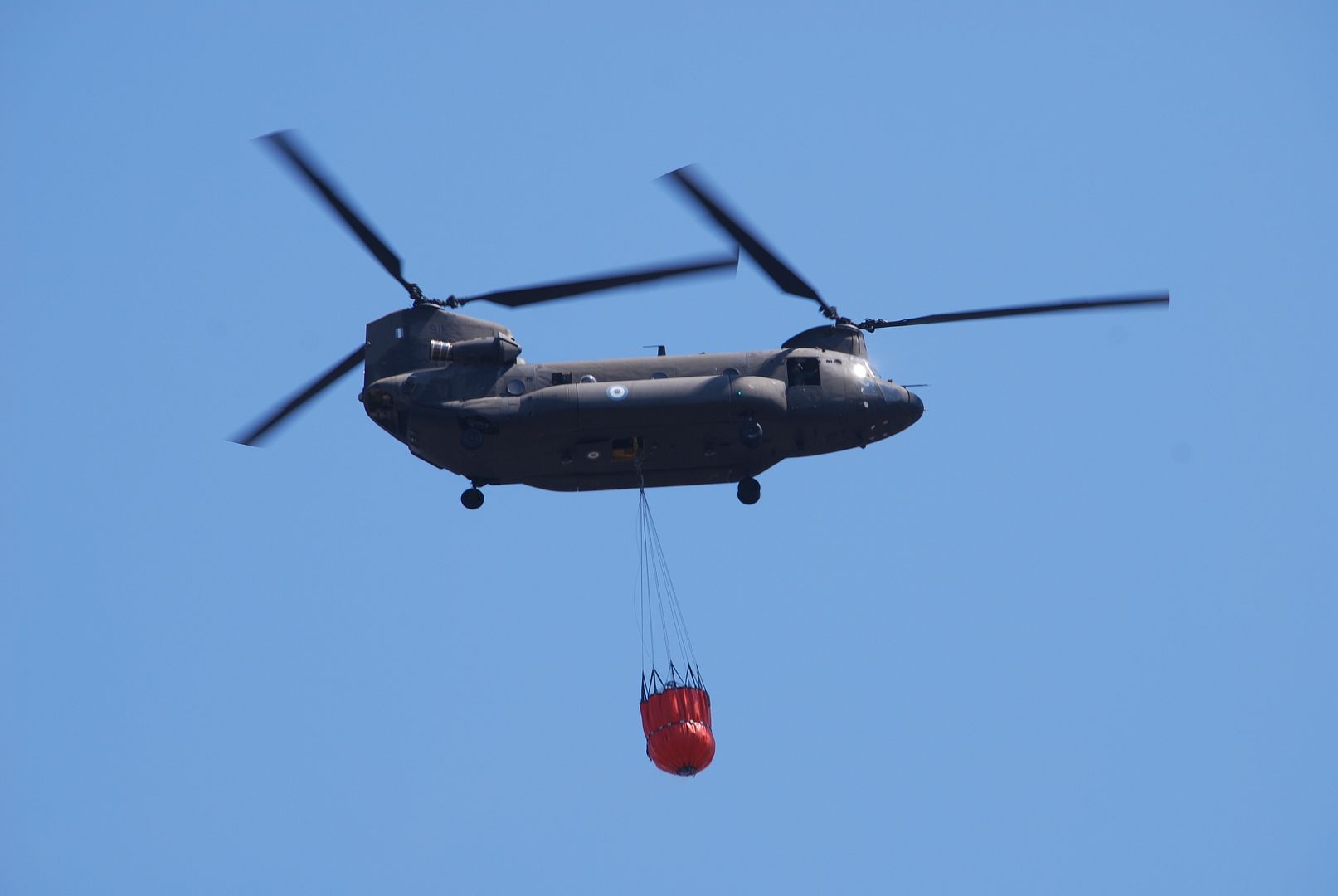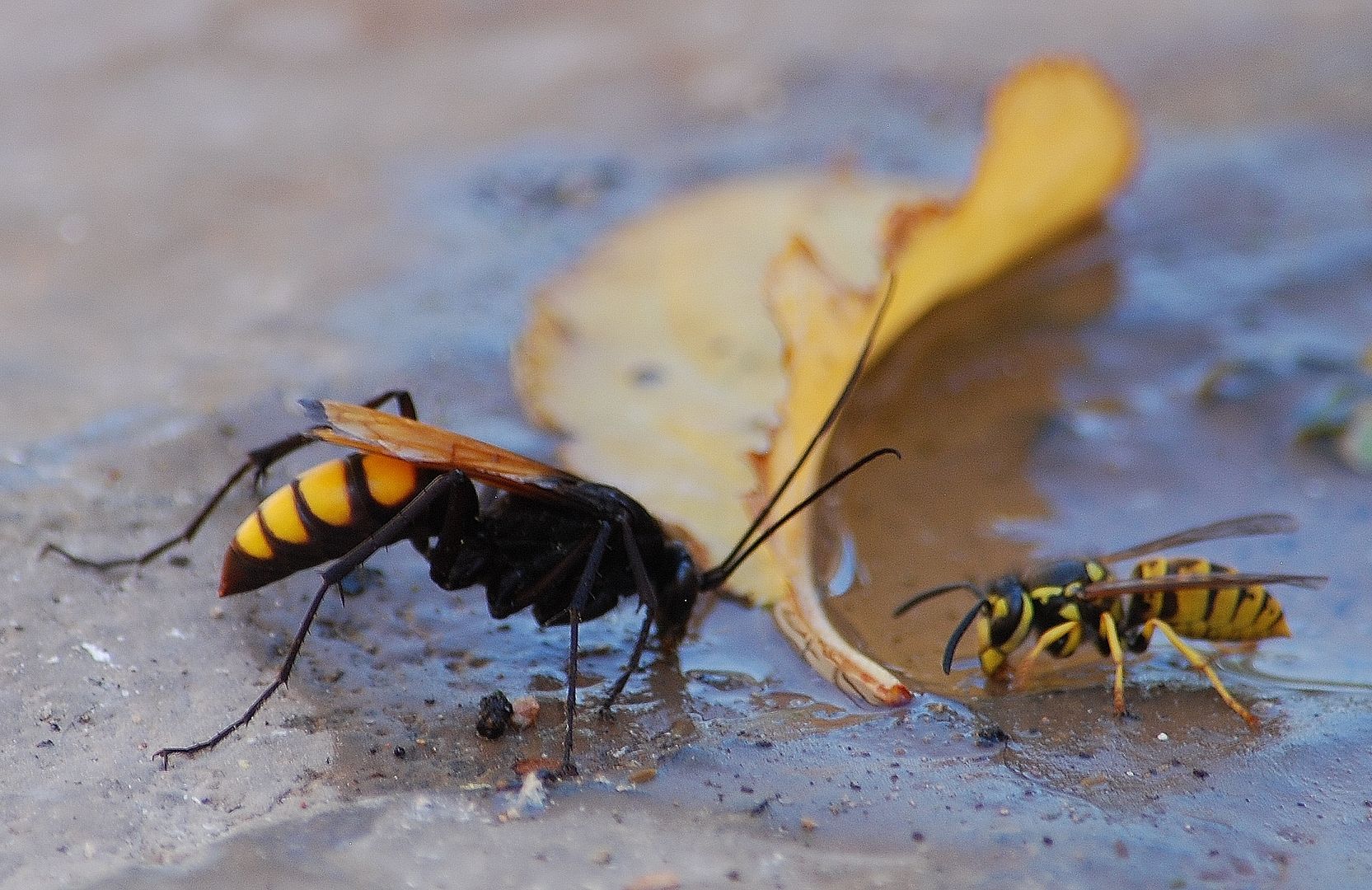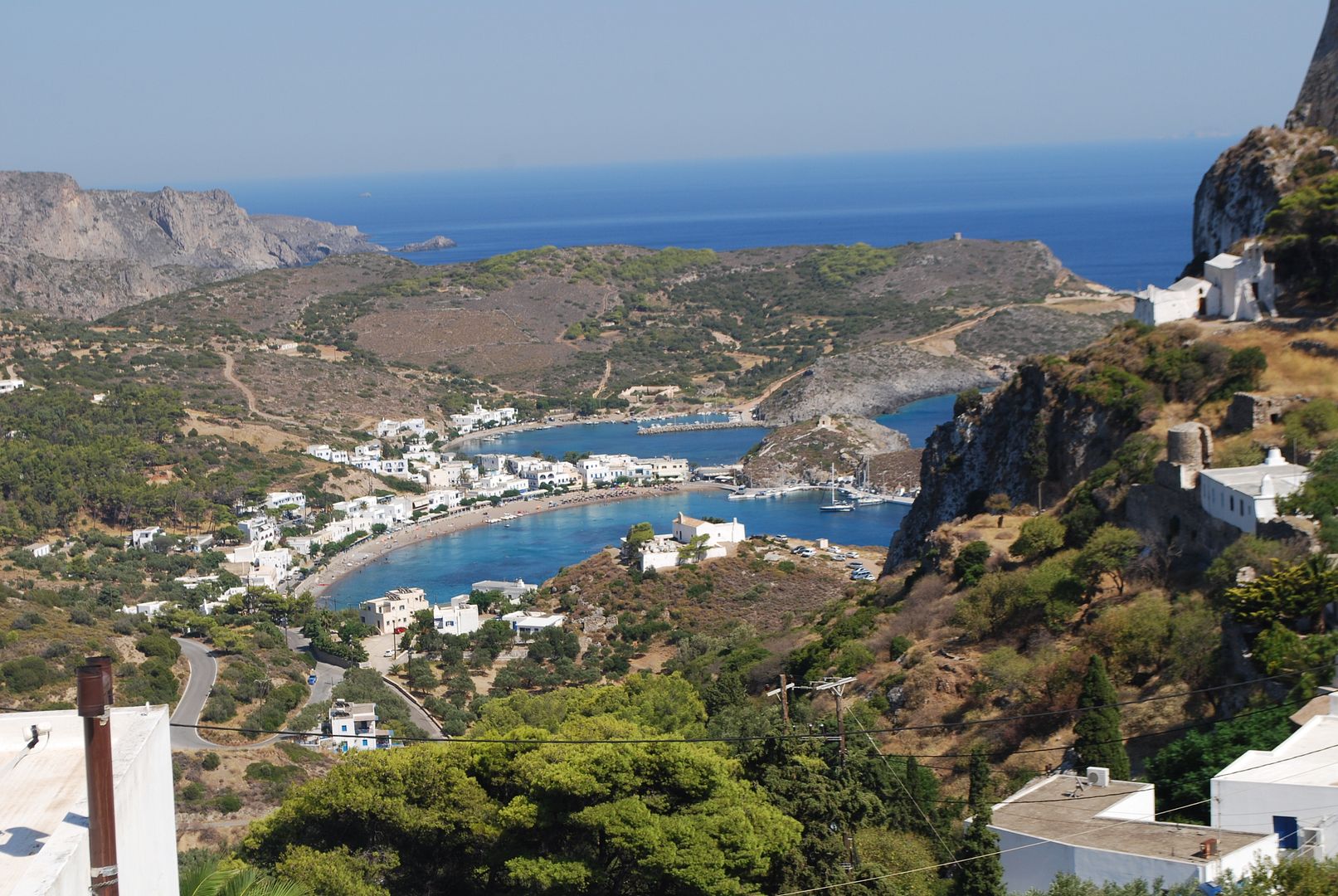 Kapsali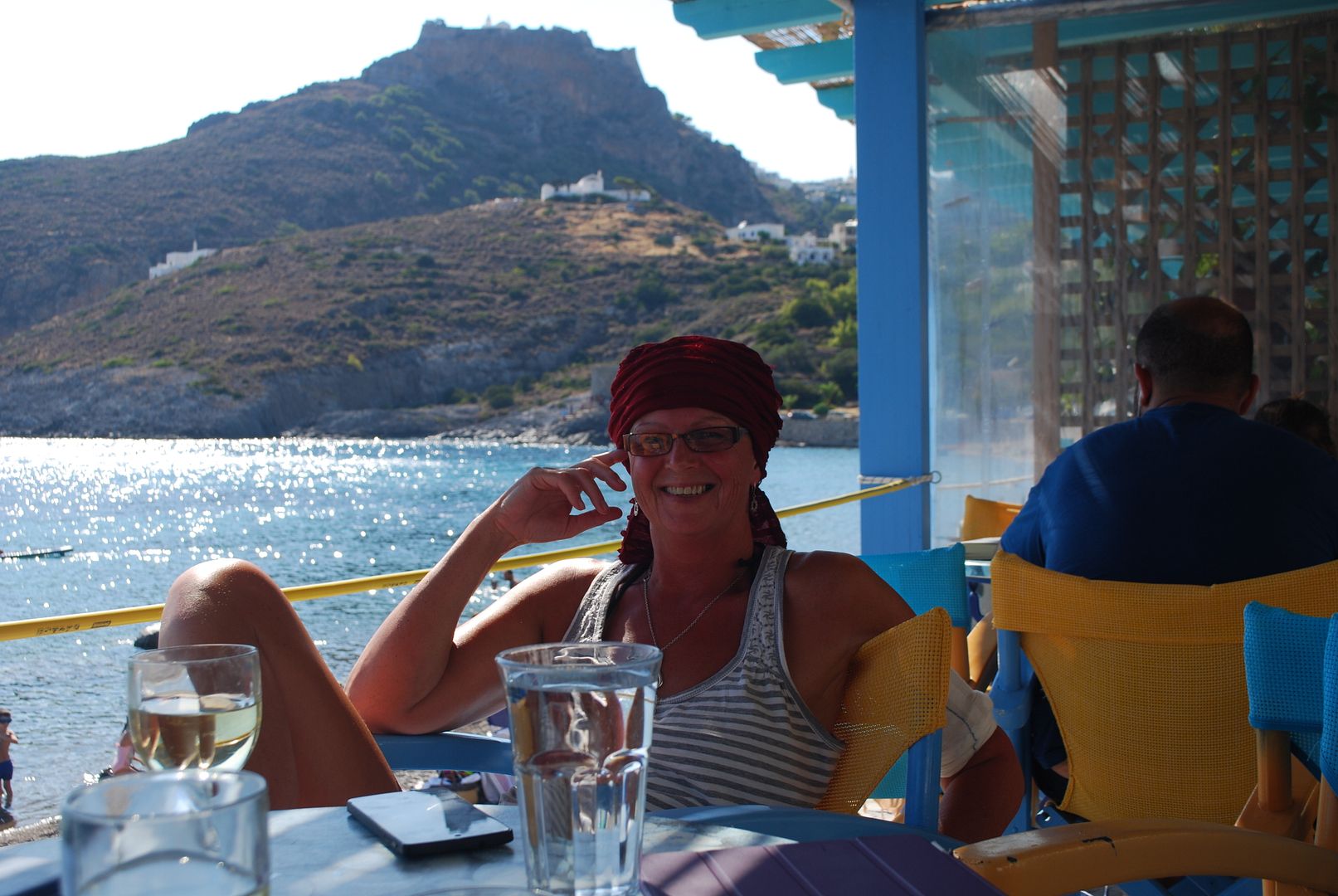 We returned to our apartment to find that we had power and water but still no wi-fi so we had no way of contacting the rest of the team. I put my laptop on to charge and went to have a look at the ruins next door quickly finding several Kotschy's geckos
Mediodactylus kotschyi
and the shed skin of possibly a Cat snake
Telescopus fallax
. In the evening I returned to Kapsali as I knew for sure that I could get wi-fi in the restaurant and so contact the team or at least check for replies. I paused for a moment and decided to check along the sea front first and to my great relief, there they were, Bobby Bok, Paul Lambourne,Thomas Riech and Thijs Hoomans The relief was shortlived however, as Bobby said "There is a problem with the boat, nobody knows about any booking"! I am not sure what happened next but Bobby went off for a while and came back with a local man a few minutes later giving us the thumbs up sign as he passed.
The trip to Pori was on, big smiles all around.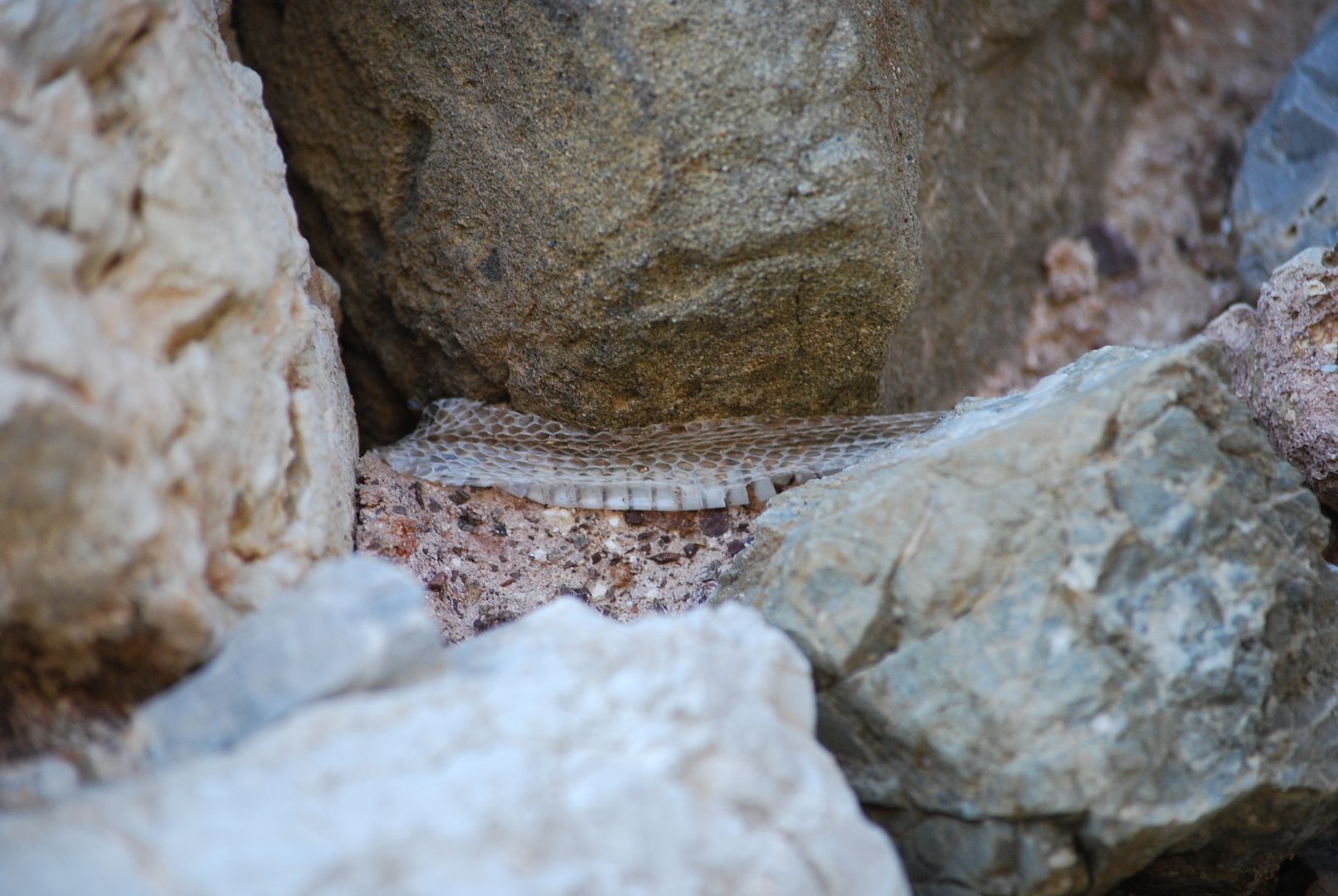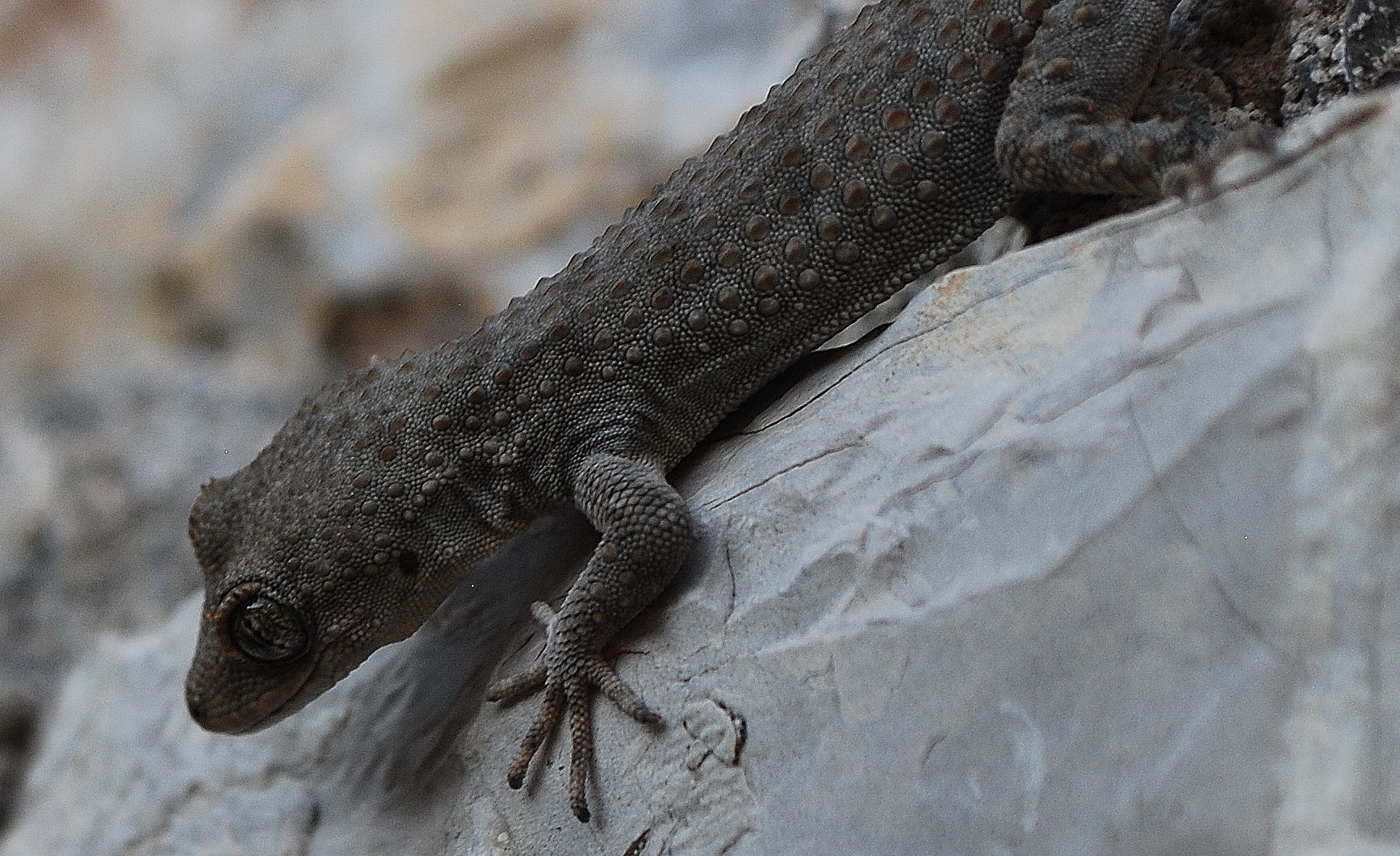 Monday 7th August
The boat was due to leave the small harbour at 07:00 and as Suzanne and I arrived at 07:02 we could see a small boat heading out to sea with a few people on board. We stood there stunned, surely they would not have left without us, we quickly walked around to the other boats but the harbour was dead, we were alone, we had come all the way to Kythira and now could not get to Pori. The sound of a car made us look back across at where we had been standing and there they were getting out of a car and talking to the skipper of the boat, PHEW!
Ten minutes later we were heading out of the harbour and across the sea towards Pori on a beautiful sunny morning with the sea like a lake.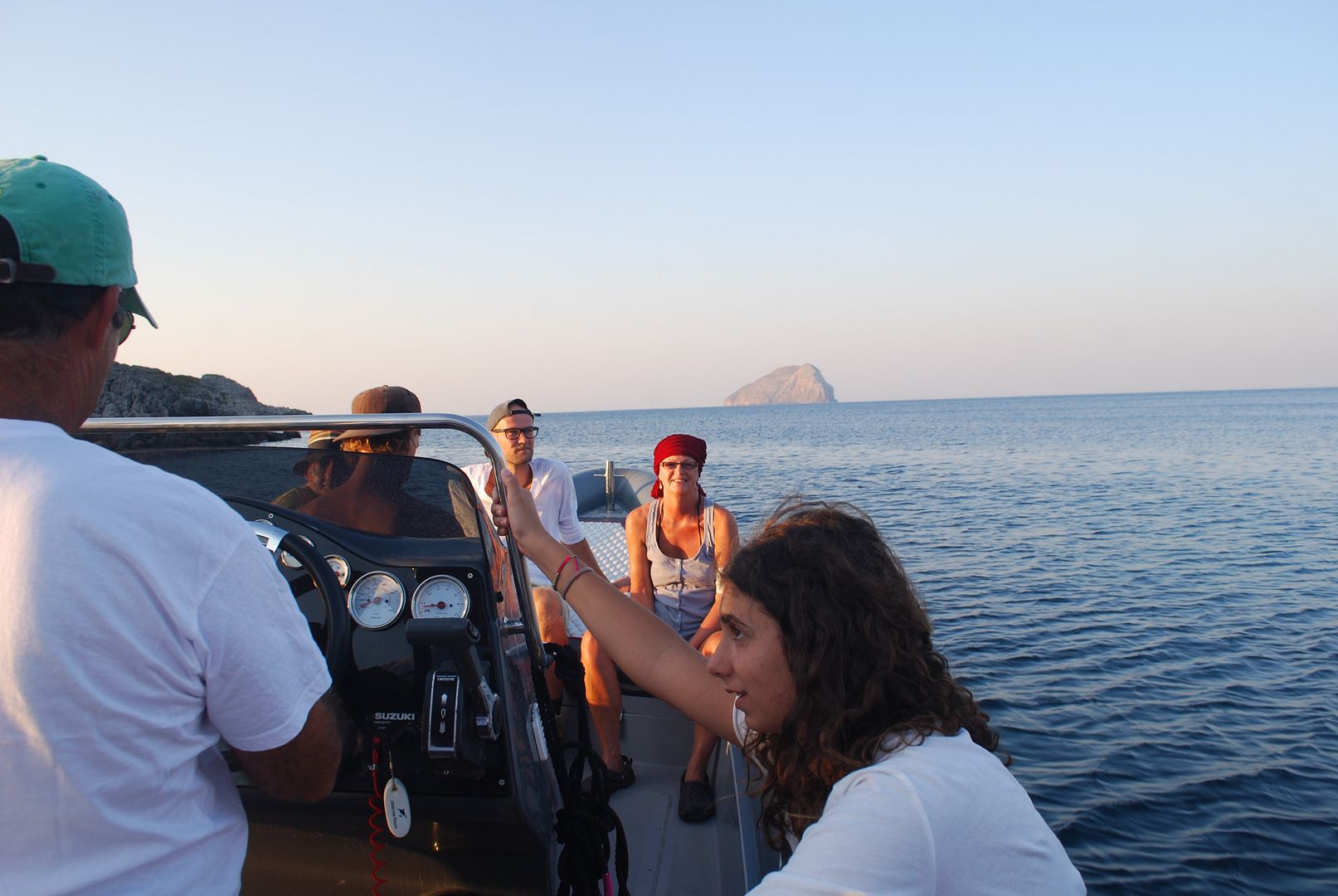 Approaching Pori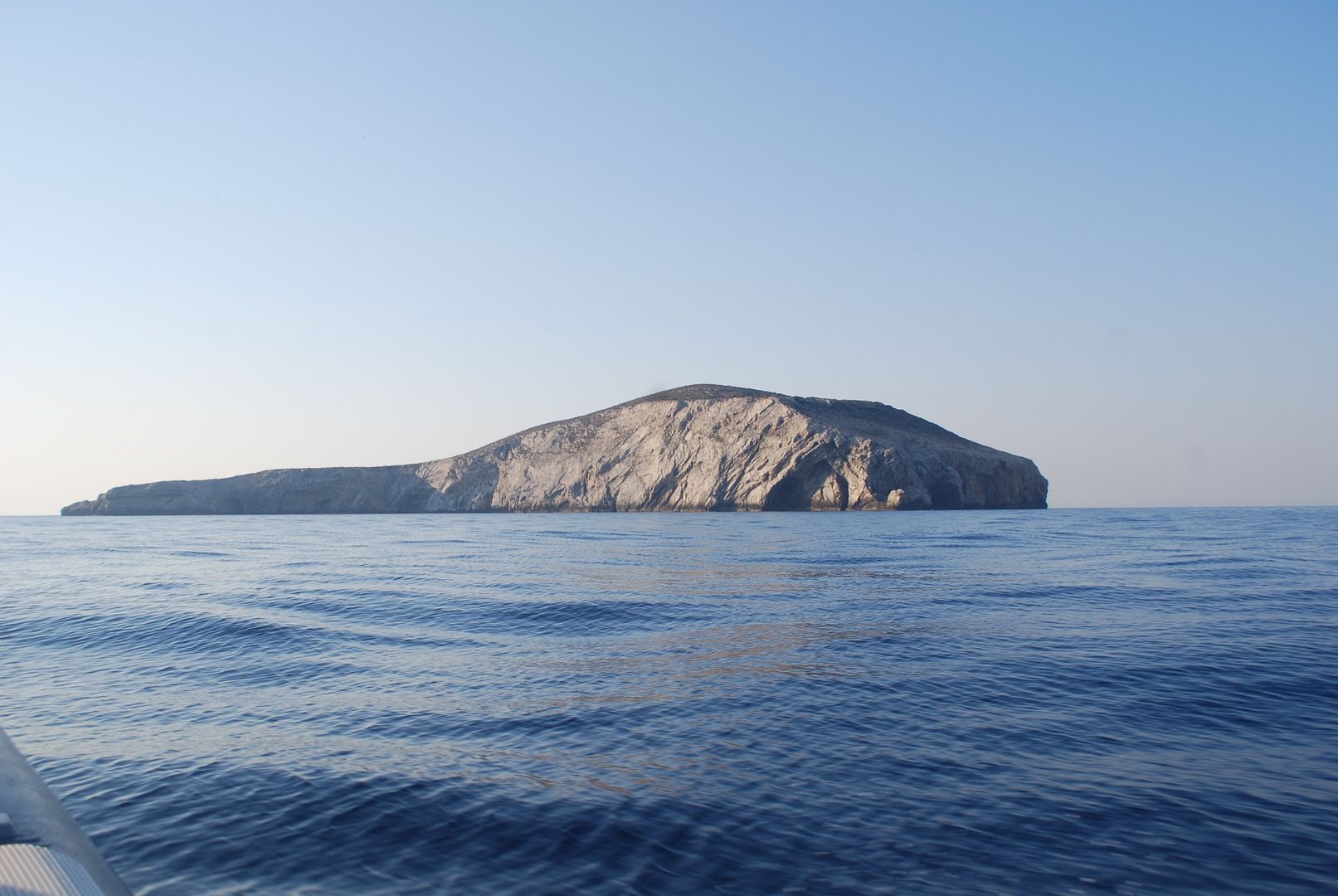 Getting closer
After a very enjoyable trip we soon arrived at the island of Pori and managed to hop onto the jagged rocks, the skipper now shouted to us that if the wind changed he would not be able to get close to the rocks and we would have to swim out to the boat to return. We looked at our cameras and thought no chance of that.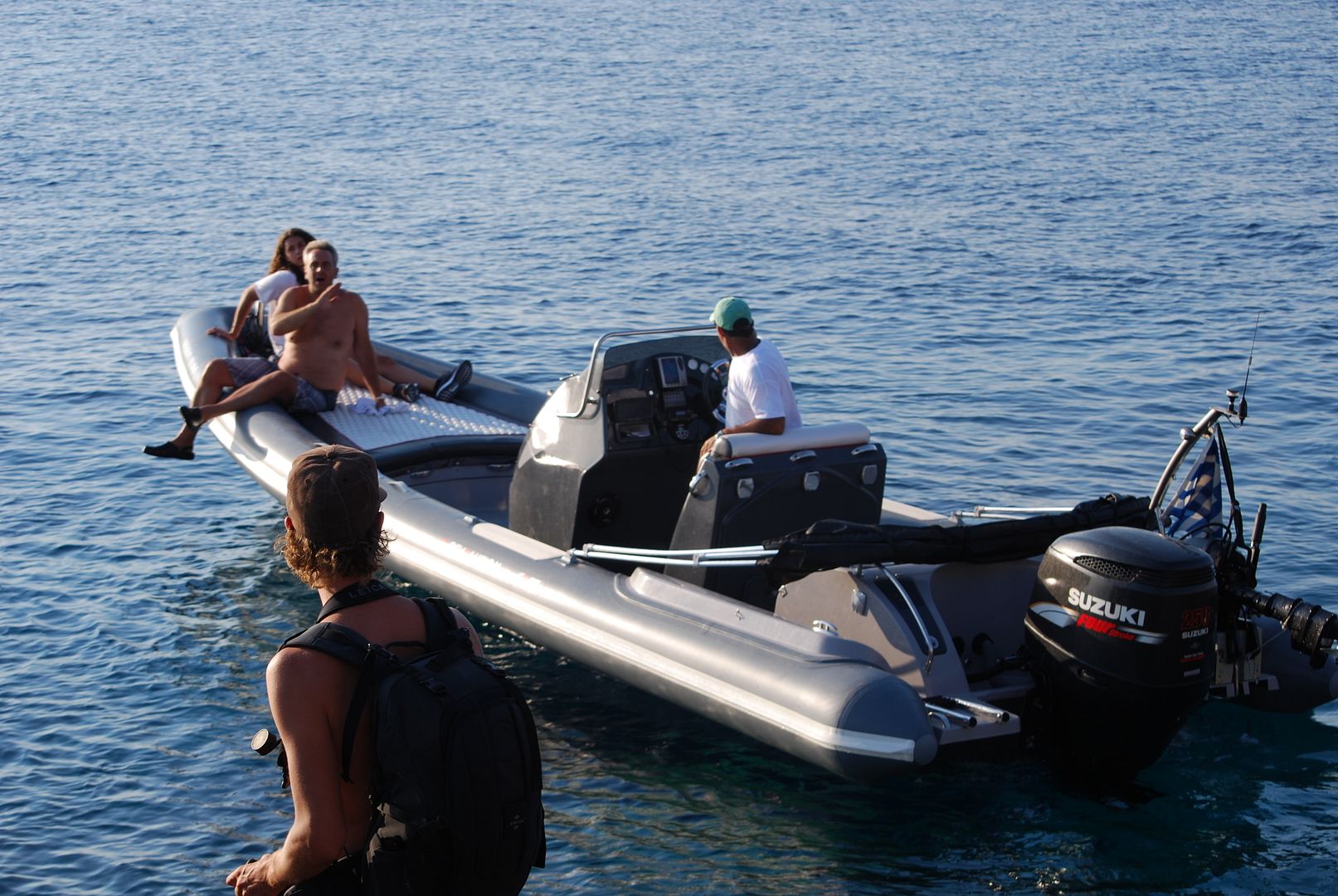 The island was very rocky and very hot, we spread out along the slope with Thomas heading for the summit and the lizards were soon spotted but getting close enough for a photo was proving difficult. I found an area with a few lizards and just stood still slowly gaining their trust and was able to get a few pictures as they moved between bushes. We all walked to the summit where a few more pictures were taken and then headed back down for a swim and waited for the boat to return.This was Bobby's big day and it felt good to part of that special occasion.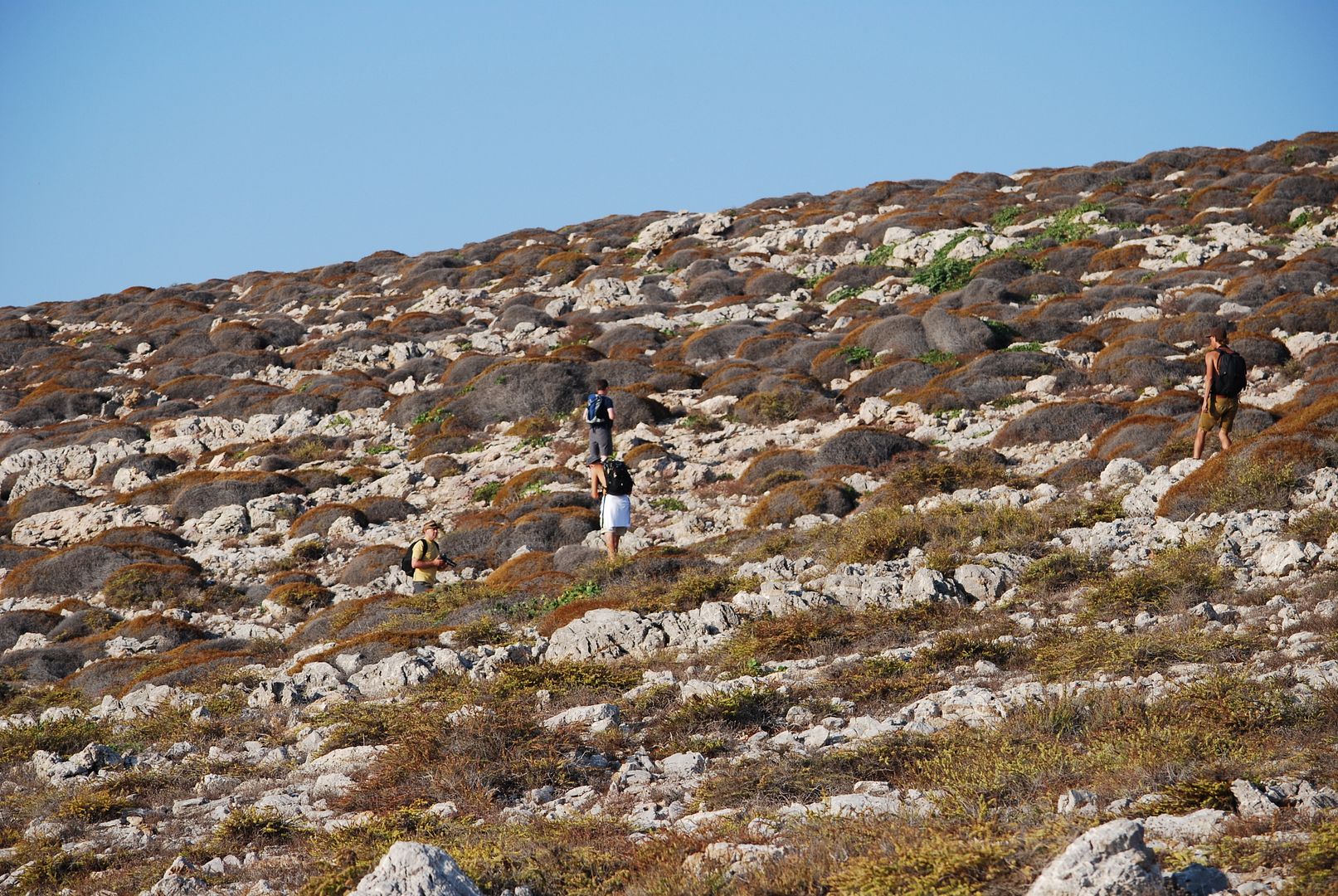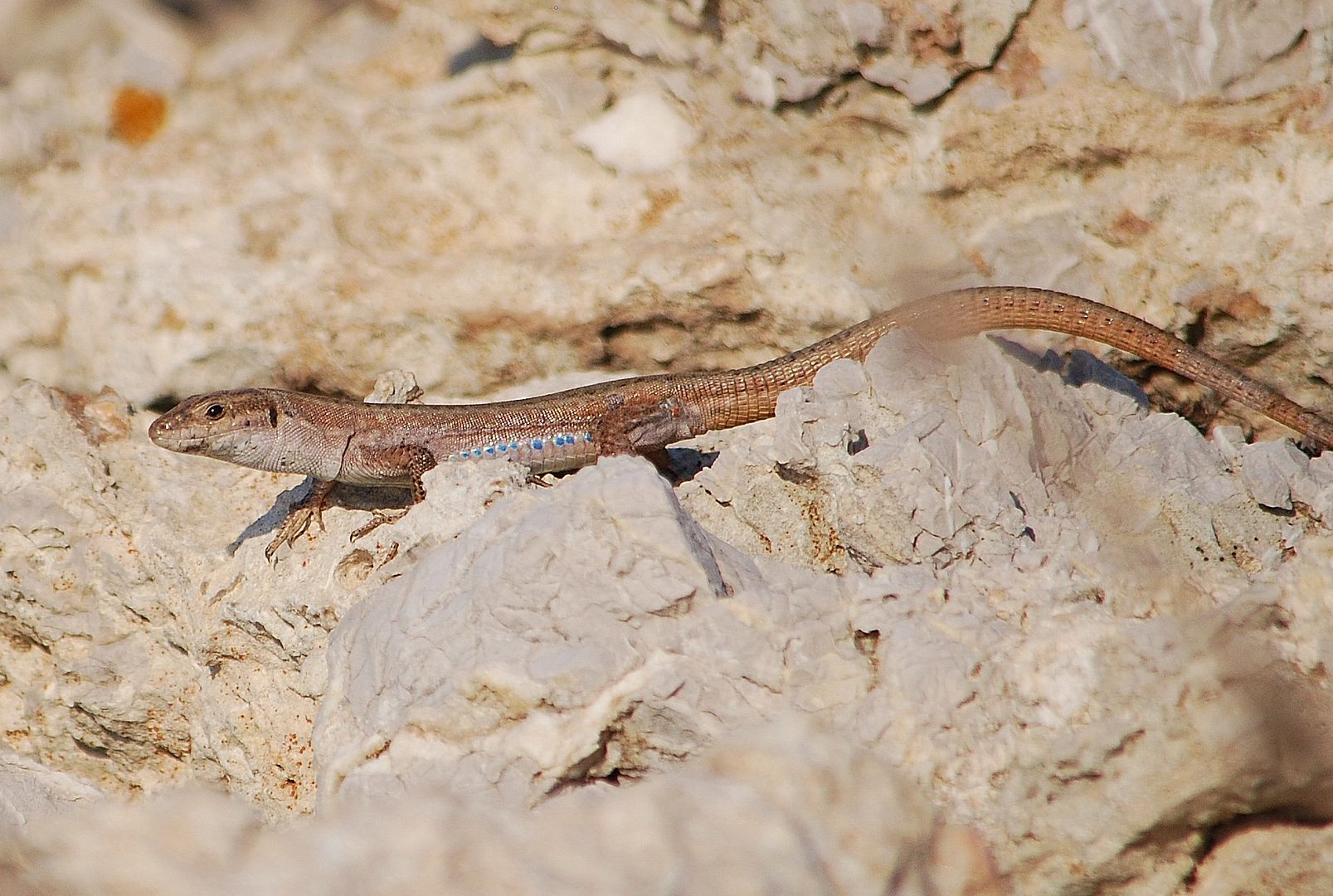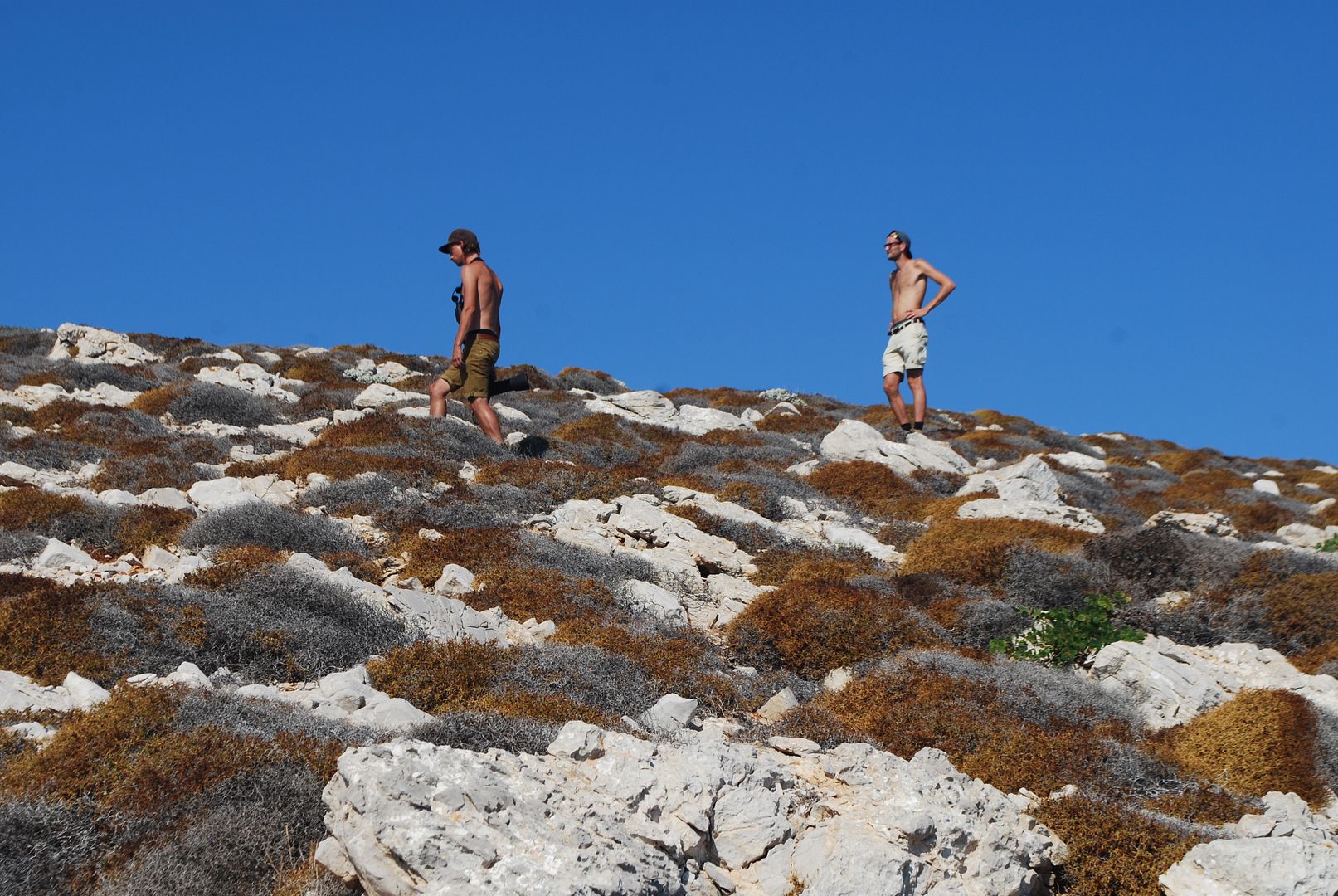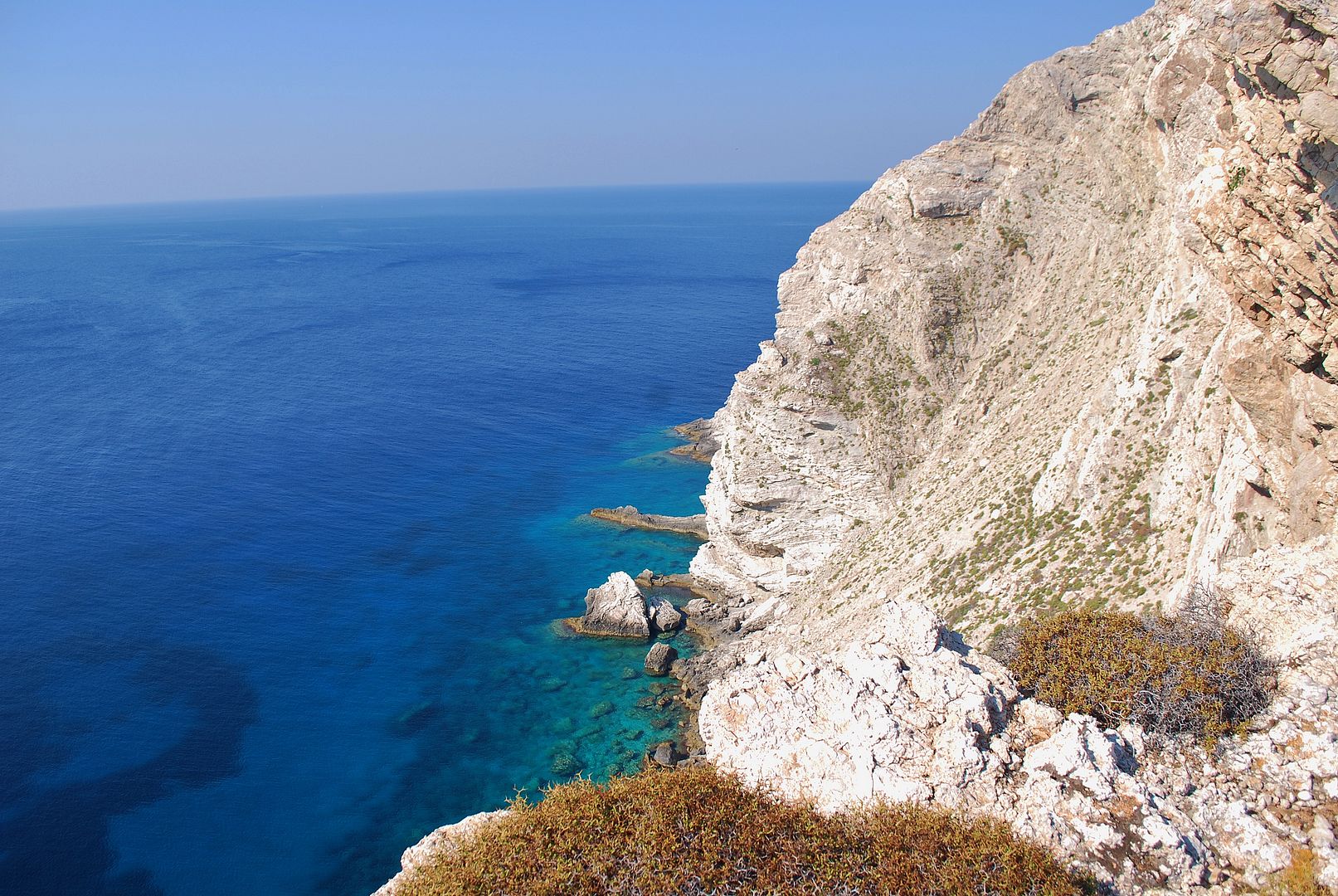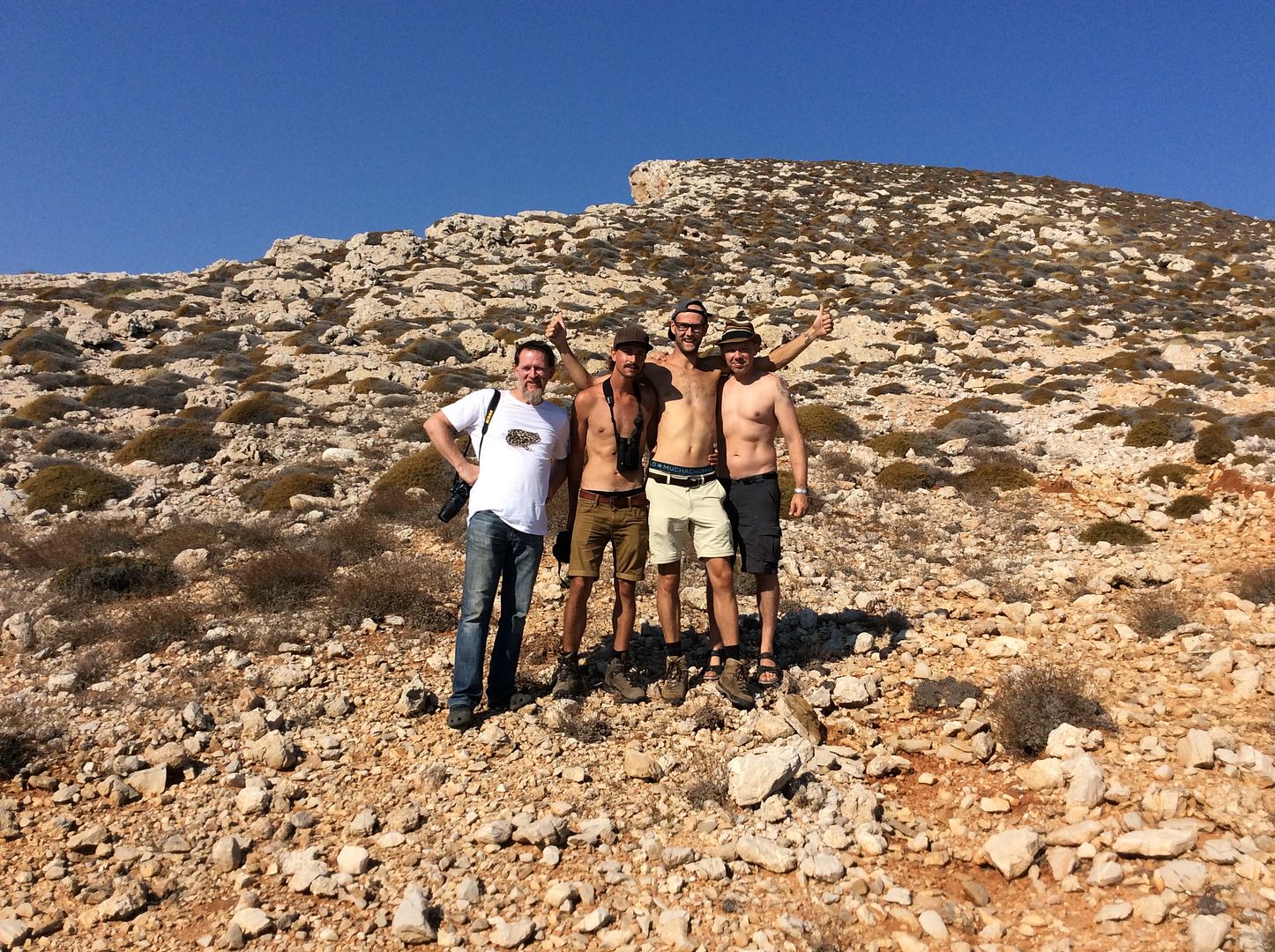 We found the lizard, now let's try and find Thomas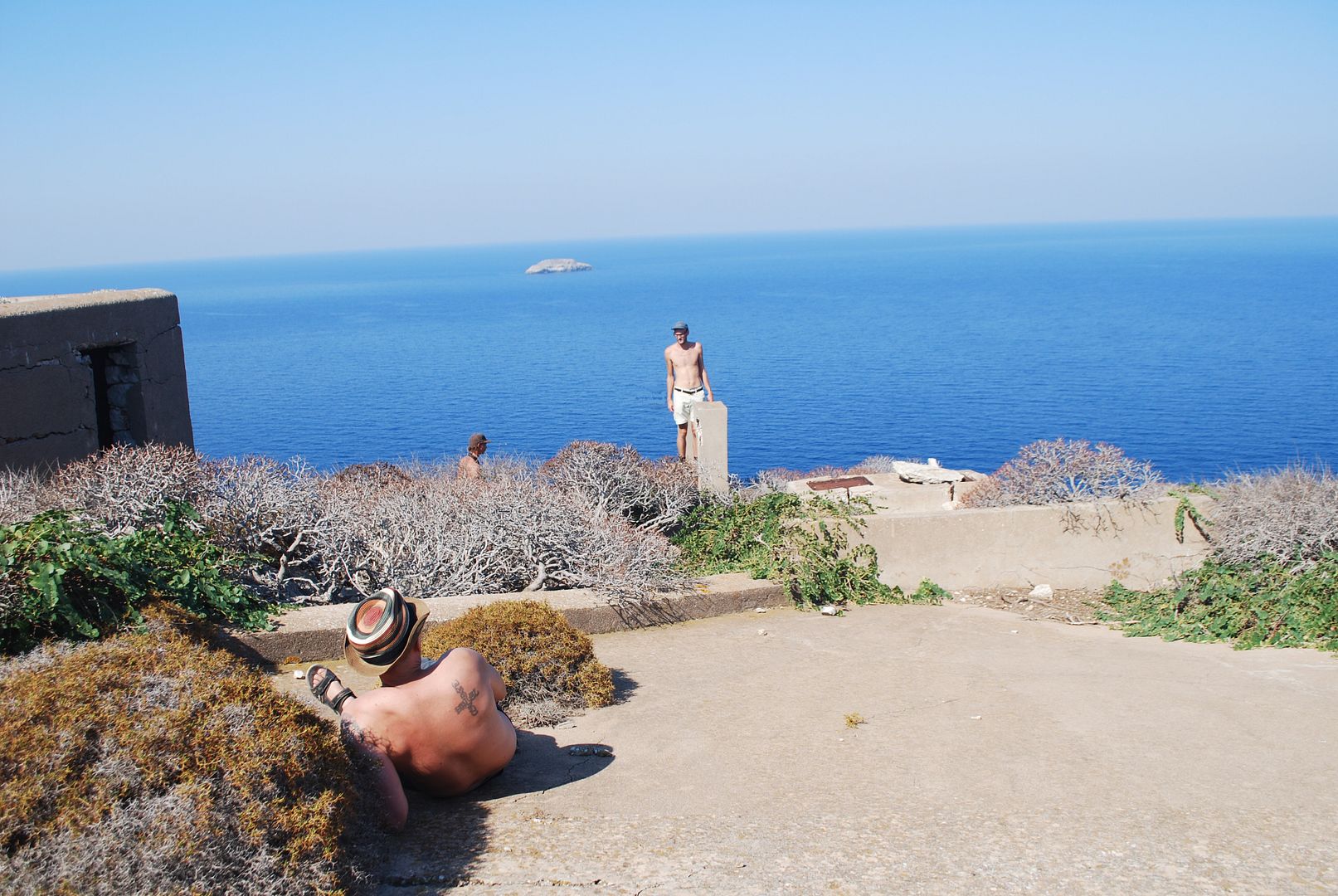 At the summit
Getting back on the boat was no real problem and soon we were heading back to Kapsali and a welcome cold beer bought by the skipper.
Me and Thomas smiling all the way back.
Team photo
Pori wall lizard....TICK
We met the boys later at Kalami beach which was reached by a rather dangerous climb down a rockface and then descending a rope onto the beach. They had just finished a strenuous herping trip in another part of Greece and so took the chance to grab a quick sleep in the shade. I found a few Greek marsh frogs
P kurtmuelleri
in a pool in the ravine and a cannon was spotted on the sea bed.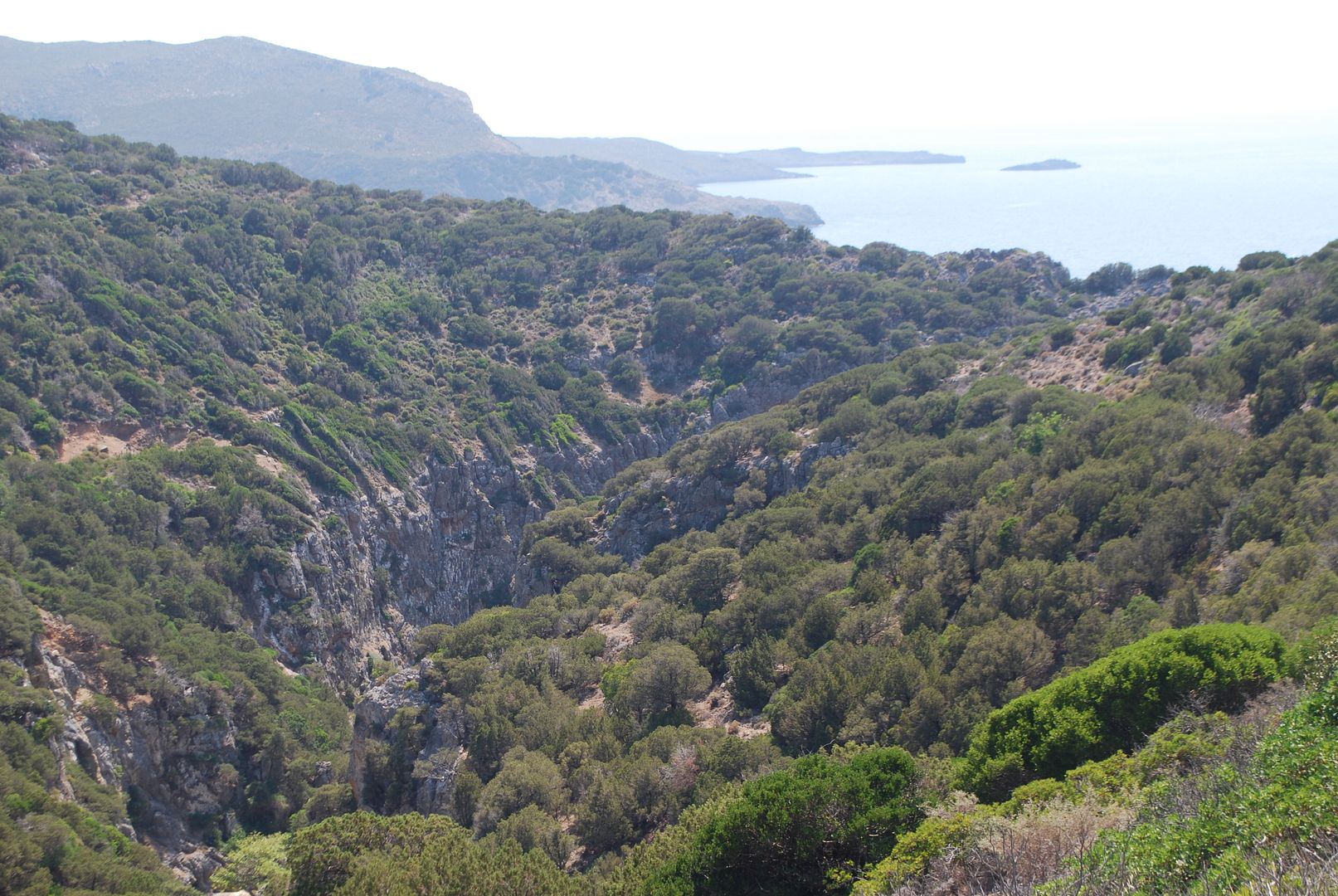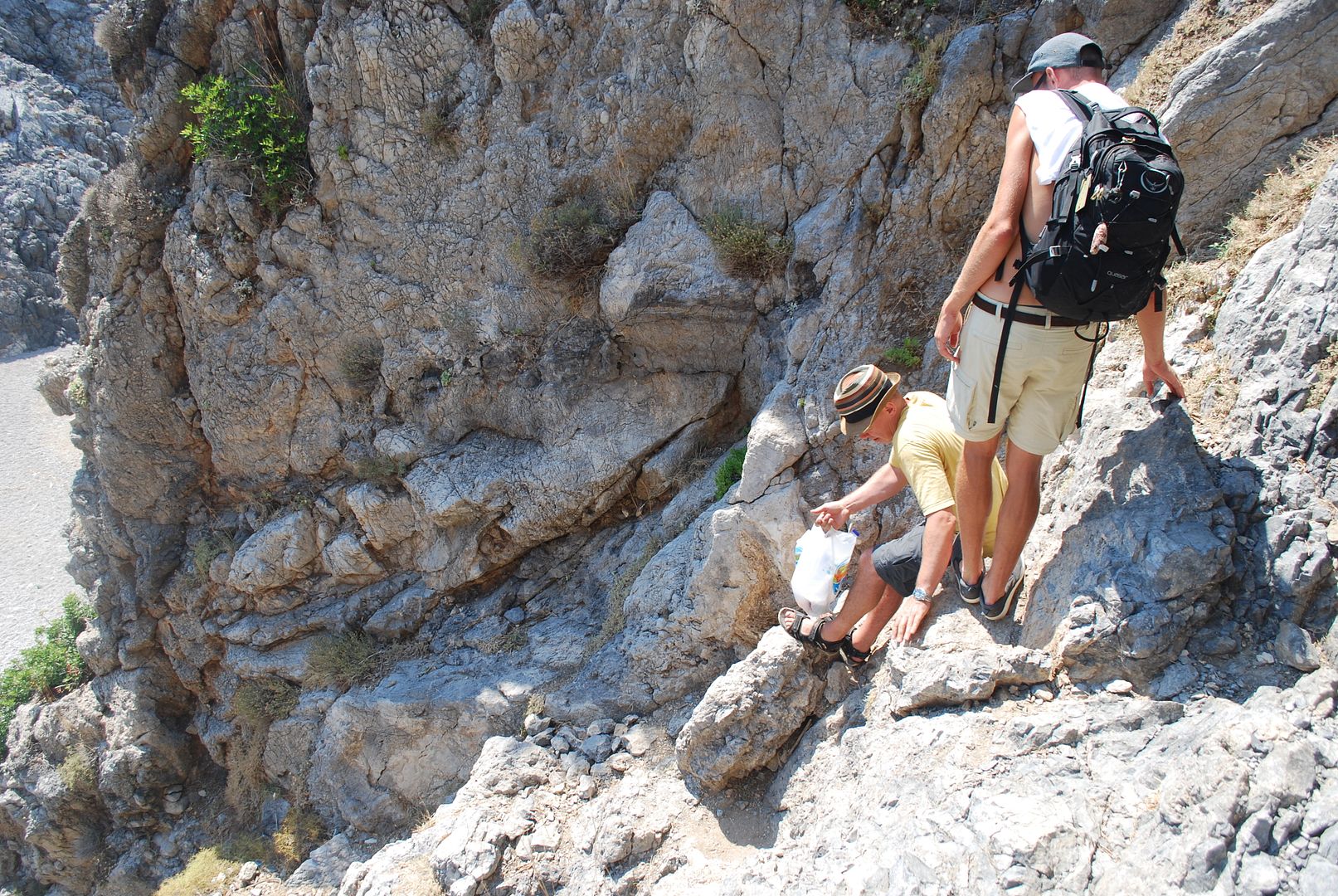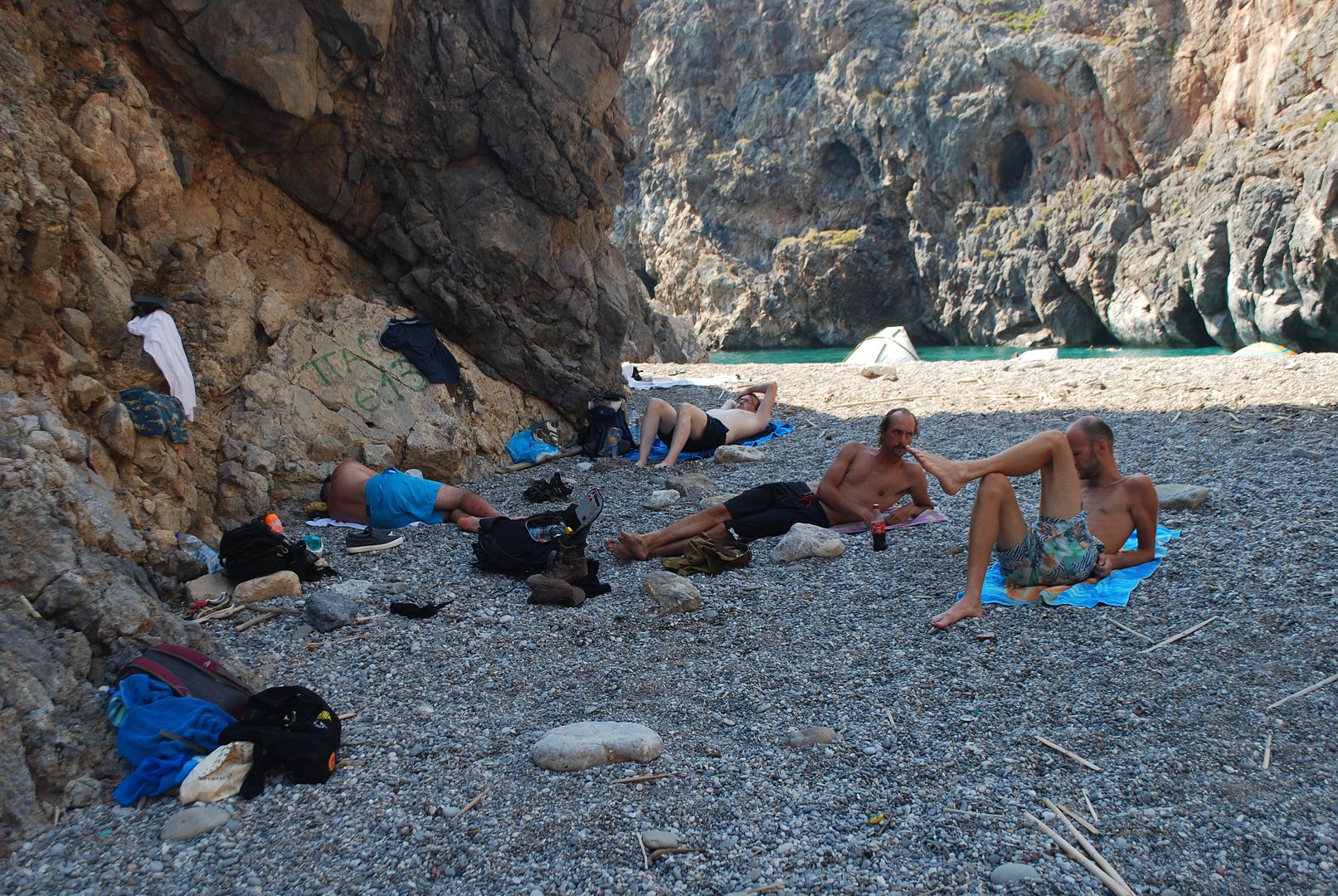 The helicopters were busy again flying over the beach and then inland to attend another fire.
I had already seen the other species available here on other trips elsewhere and so I had told Suzanne that she could finally have a holiday and not a herping trip, lots of sun, wine and beaches with no pressure to find anthing. In the evening I had a stroll around the ruins hoping to see a Cat snake
T fallax
but could only find plenty of Kotschy's geckos, lots of bats and a few Turkish geckos
hemidactylus turcicus
.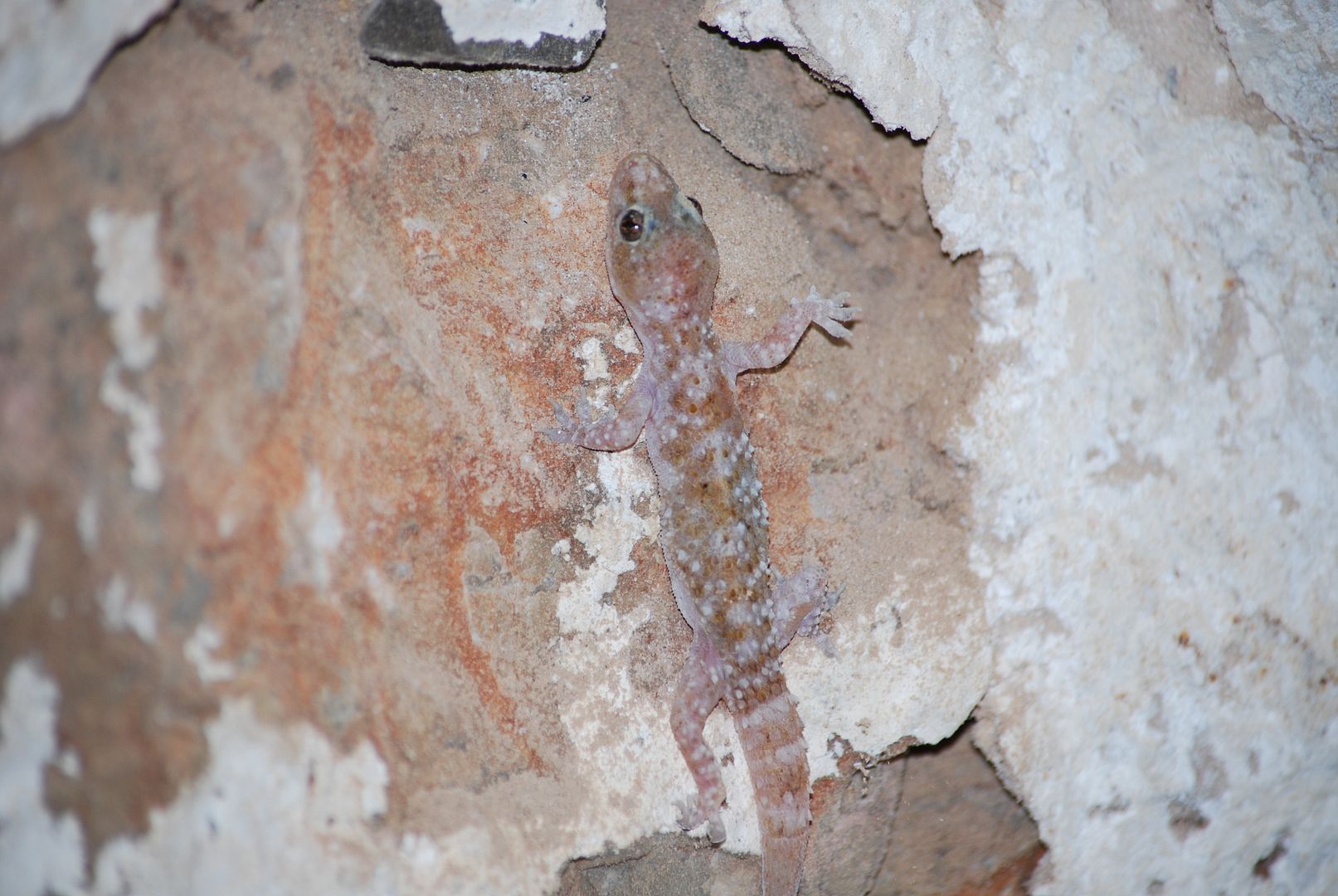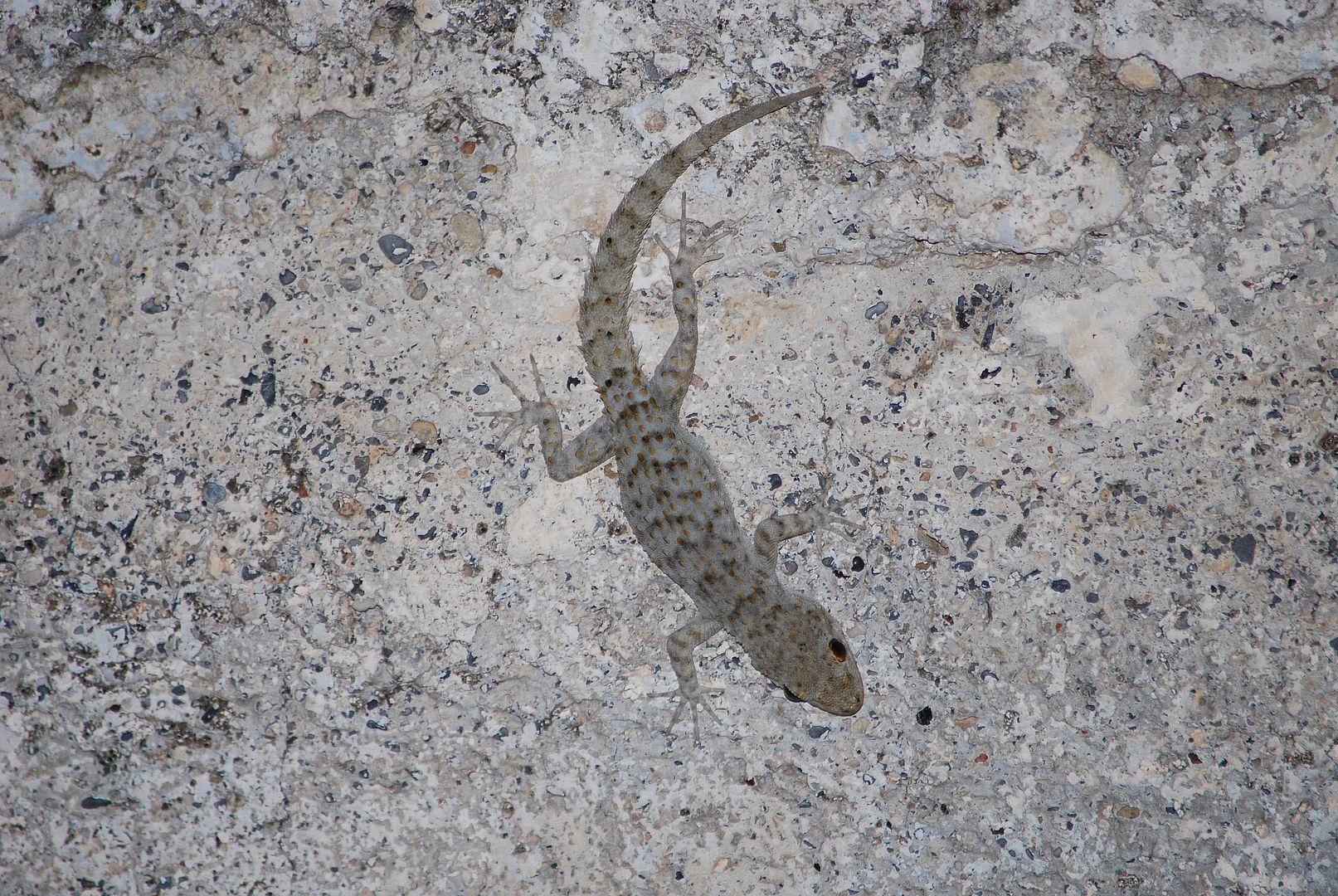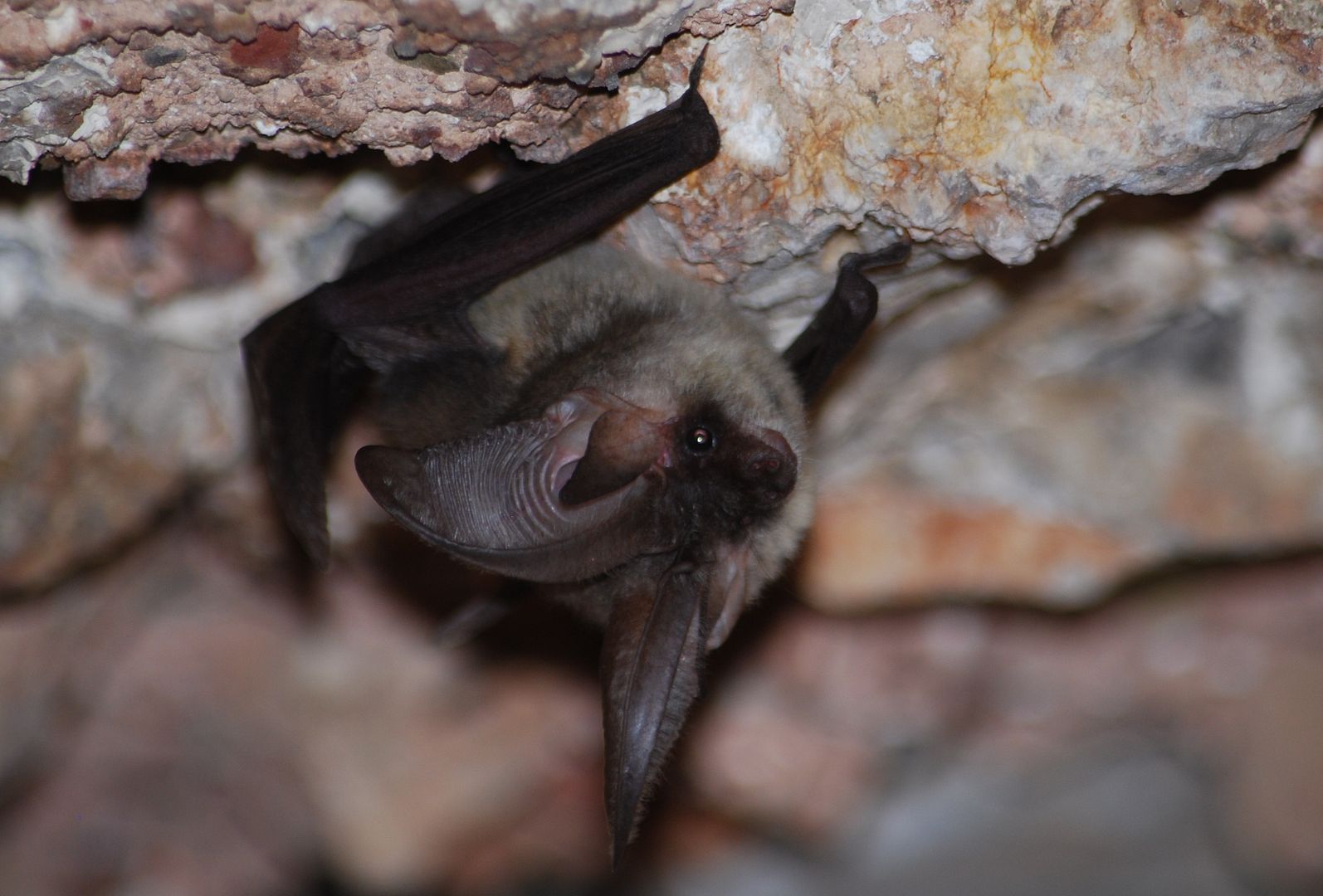 Tuesday 8th August
After yesterdays heat and last nights drinks we decided to have an easy day and laze around on a beach, the rest of the team could not decide where they wanted to go and so Suzanne and I chose a nearby beach and told them where we would be. Later we returned to the apartment and got a message from Paul to meet up, sadly we were relaxing with a cold bottle of white wine and so never go to say goodbye to Bobby, Thijs and Thomas who returned home.
Wednesday 9th August
Paul was staying for an extra day and so we arranged to spend the day together and check out the streams in town where I had seen some large dragonflies buzzing around. As I drove down to collect him I passed a small pool by the roadside that I had meant to stop at a few times, I pulled in and spotted a small snake floating in the water apparently dead. I picked it up and found it was alive and a young Balkan whip snake
Hierophis gemonensis
, I put a stick in the pool to allow future captives to climb out, took some pictures and collected Paul.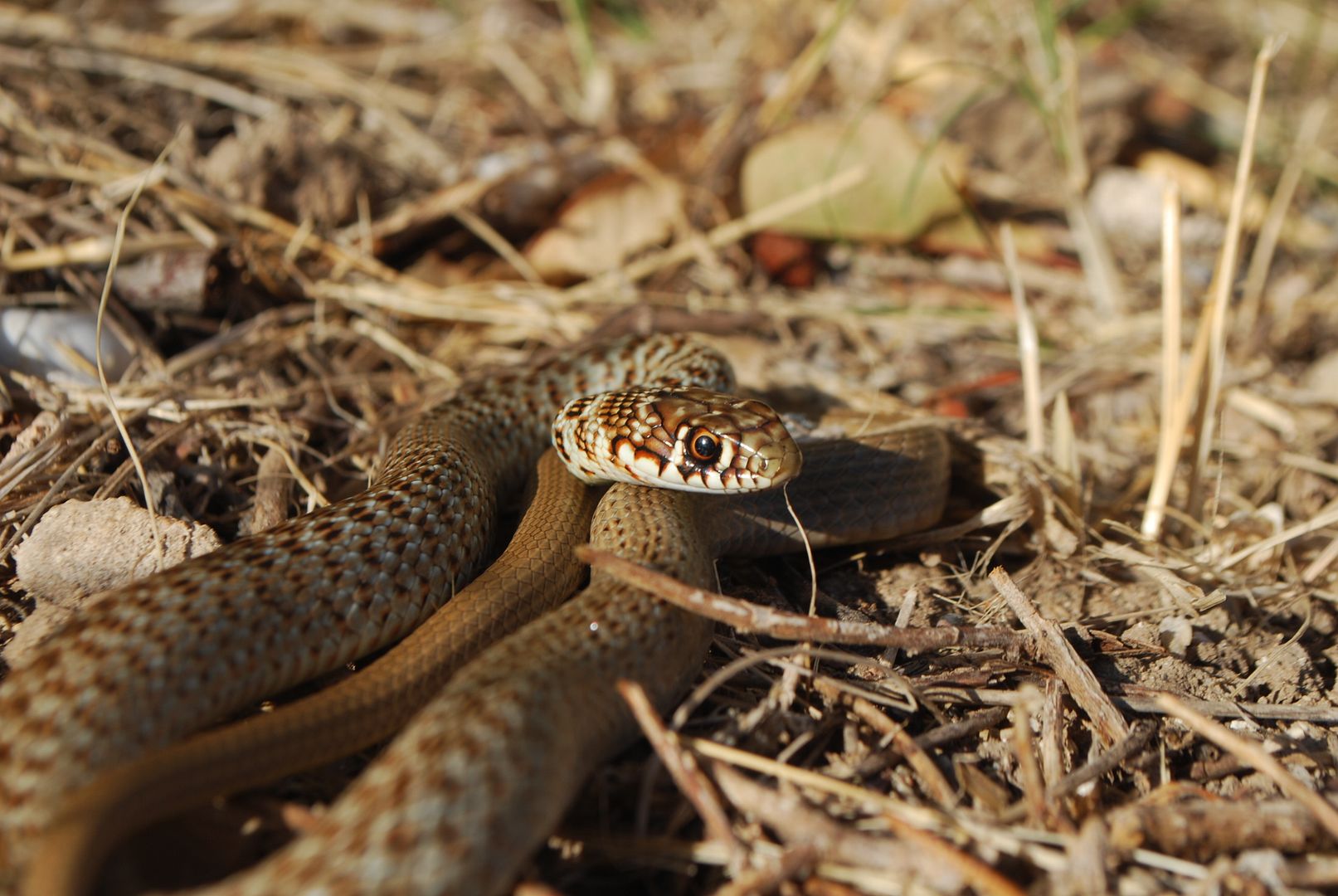 We went back to the apartment and had a quick look around the ruins finding Kotschy's and Turkish geckos before heading down to the village of Milopotamos where a stream runs through pools and waterfalls, when it's not dried up ! In the car park I turned a stone and saw a small Snake eyed skink
Ablepharus kitaibelii
disappear into the pine needles.We walked down to the pool at the waterfall finding lots of Marsh frogs
P kurtmuelleri
and a Red eared terrapin
Trachemys s elegans
basking, a juvenile Grass snake
N natrix
was found beneath a stone.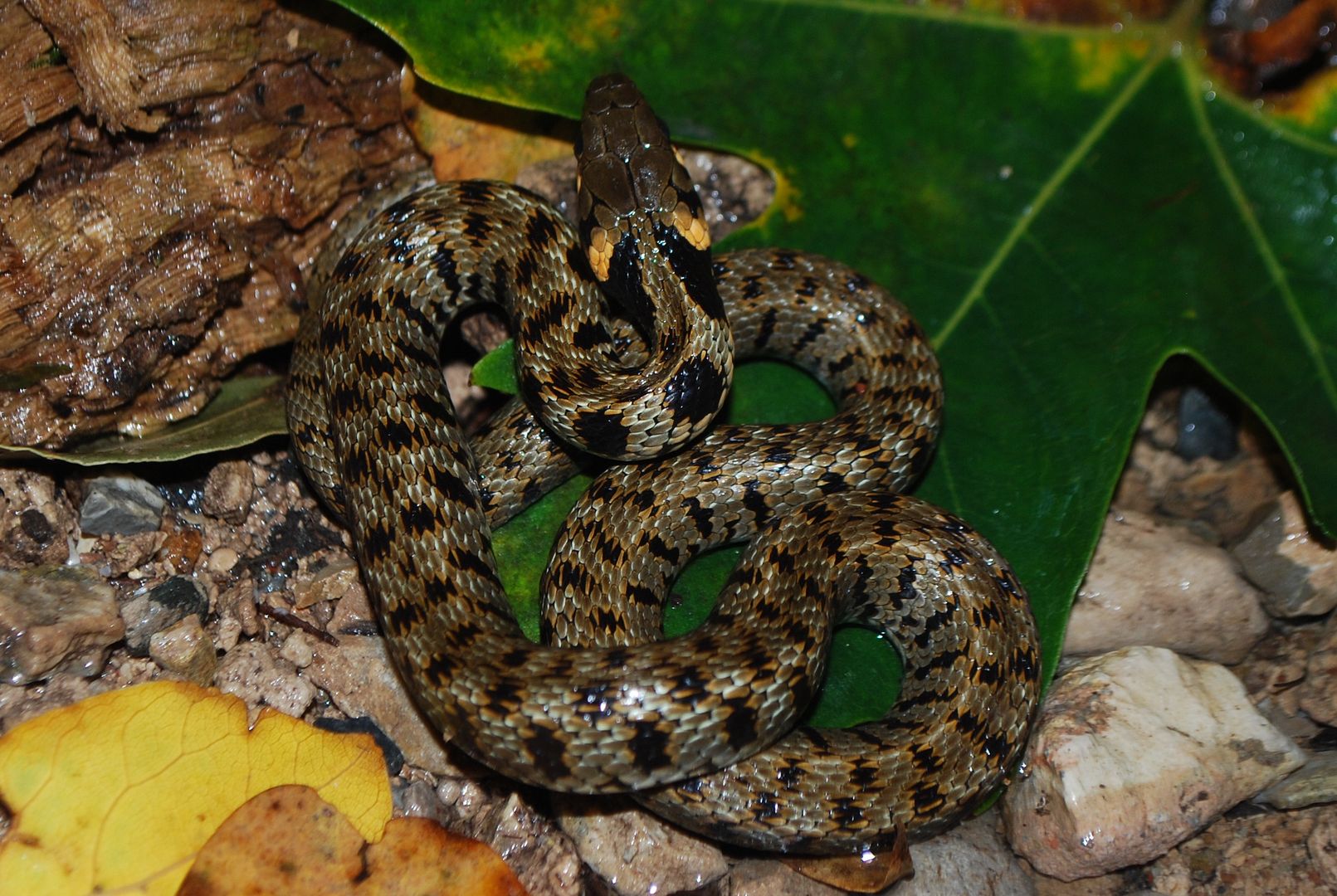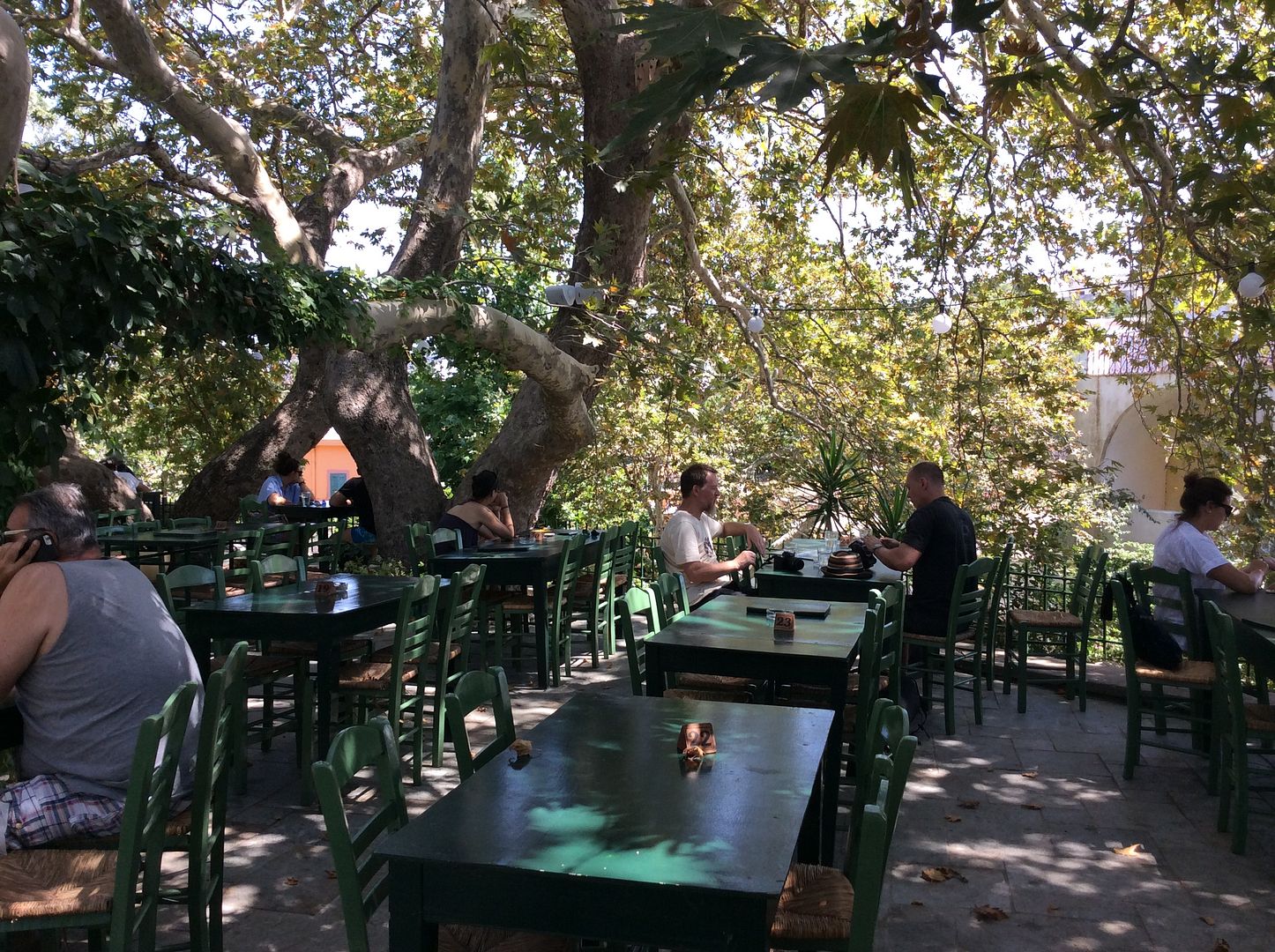 Me and Paul discussing lists
After lunch we dropped Paul off at the airport and headed to the north of the island to check out another beach, some rough ground enroute gave a Praying mantis
Rivetina baetica
and later our only Cat snake of the trip was found flattened on the road.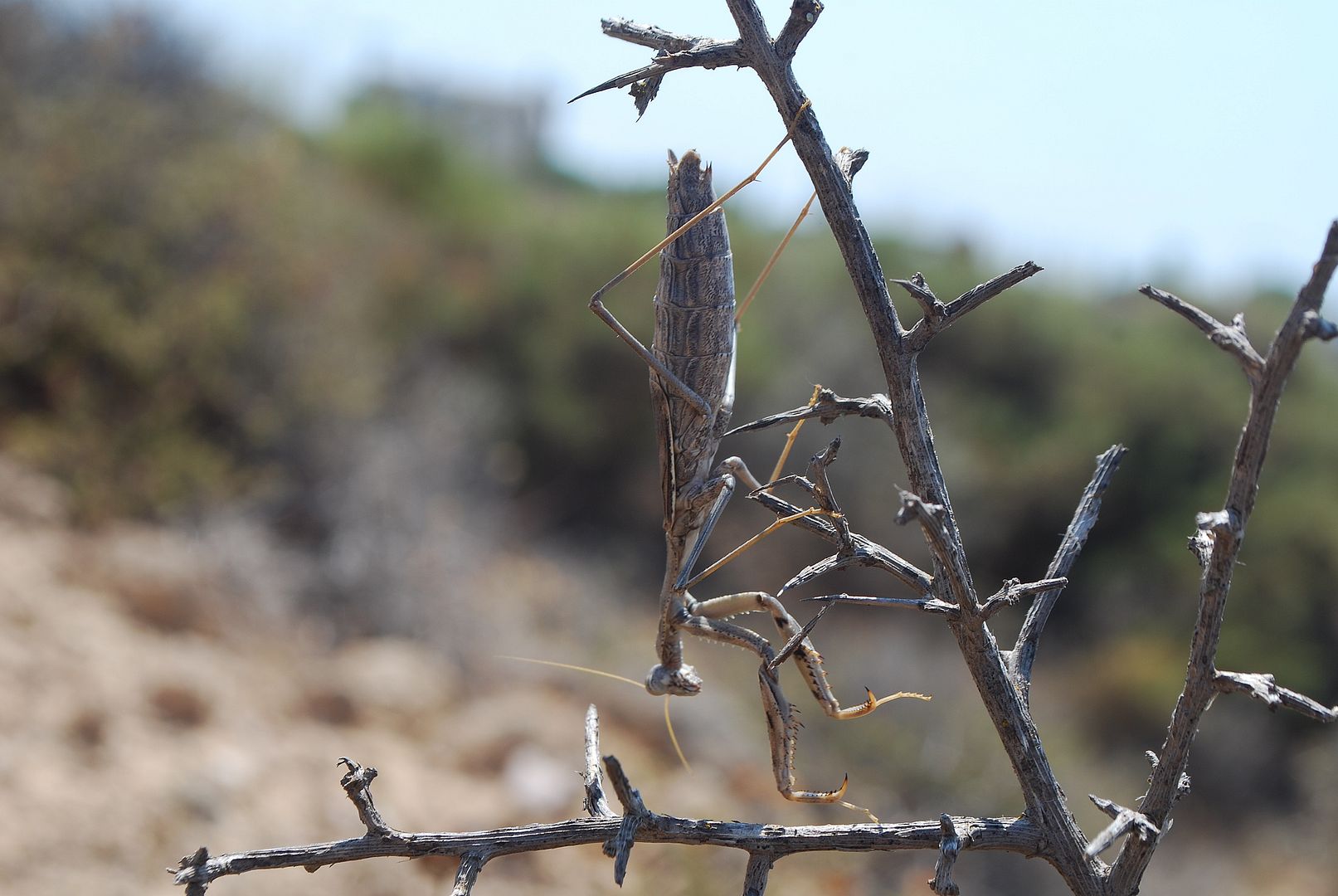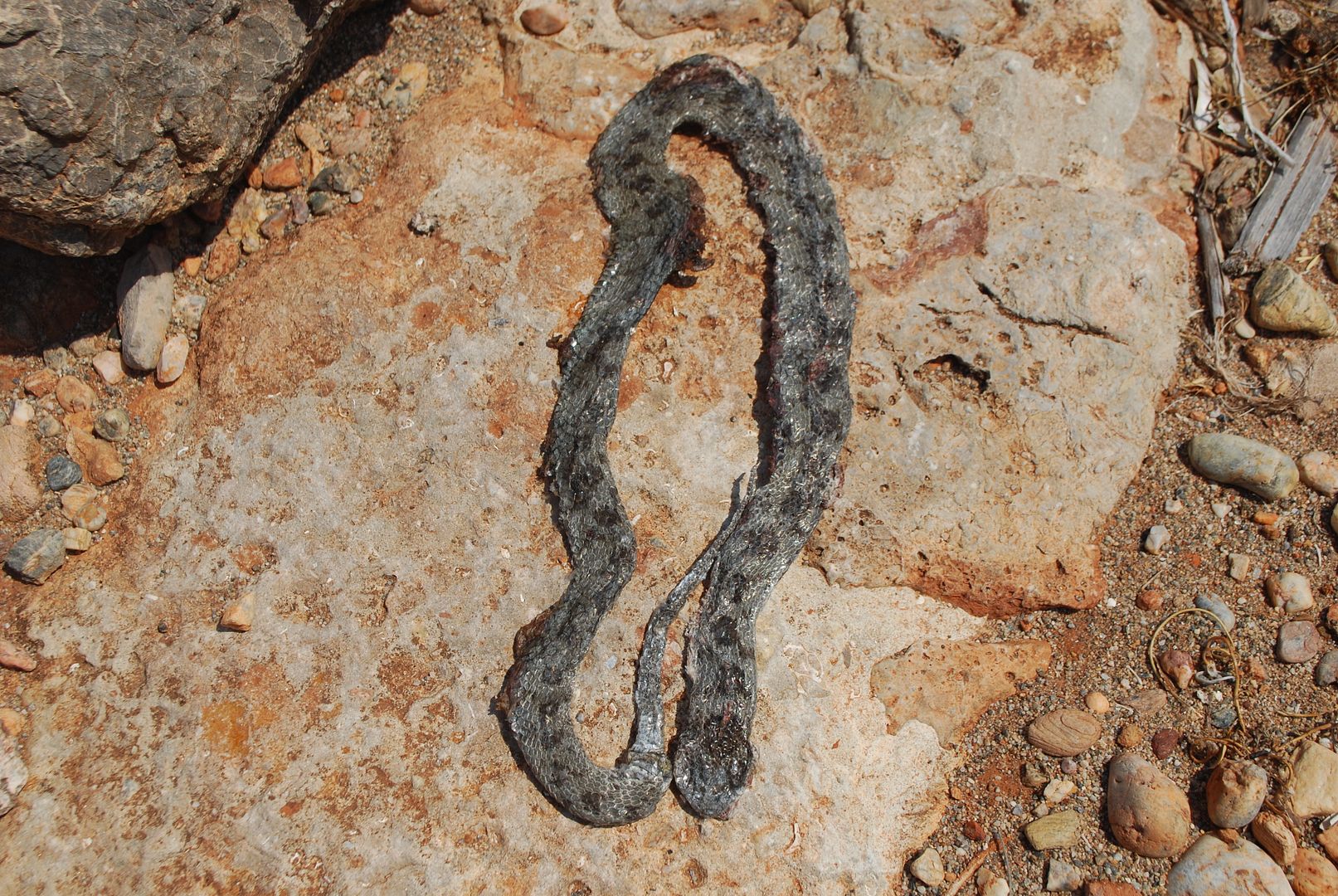 In the night we walked some of the local roads looking for snakes but our headtorches revealed only spiders.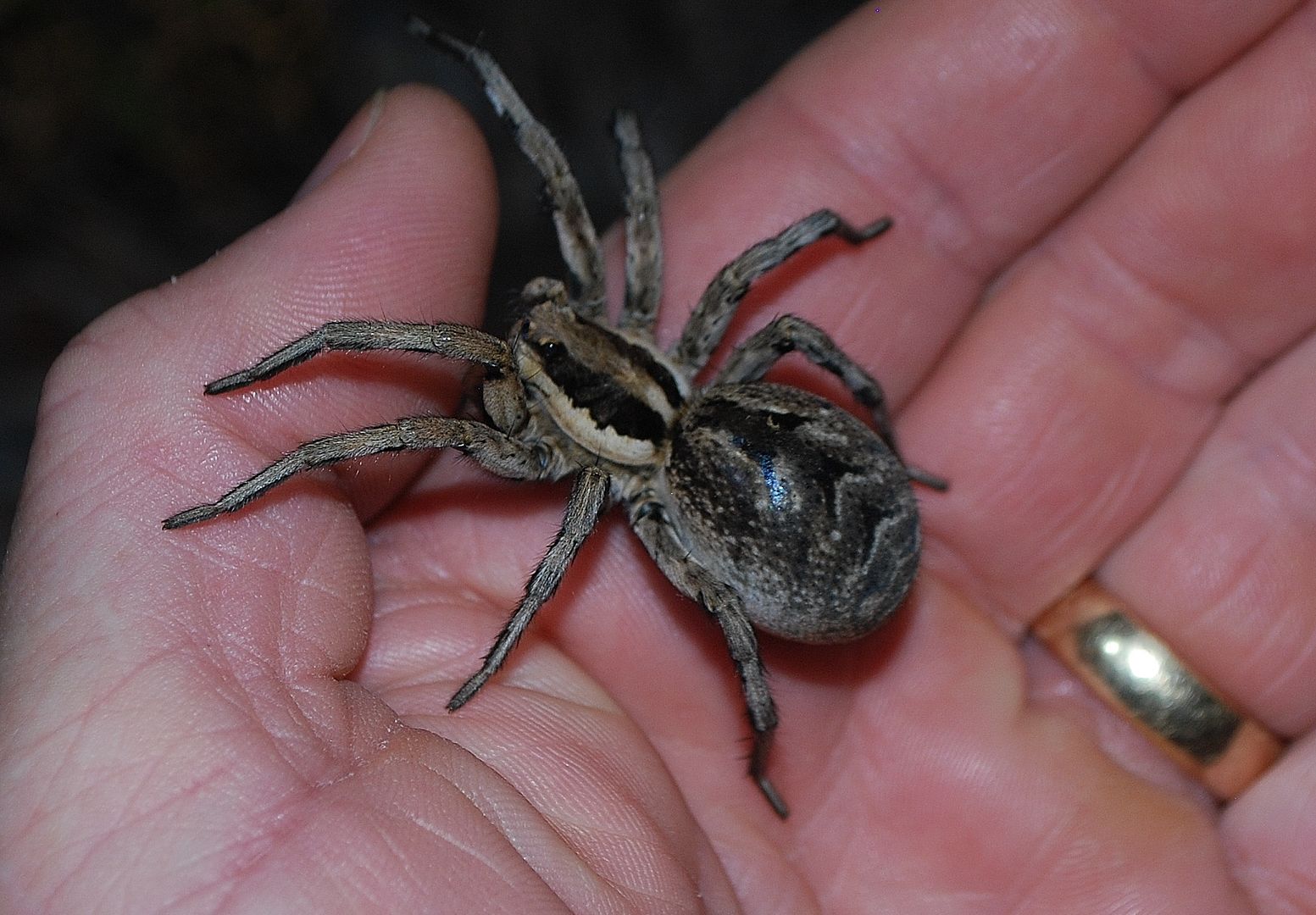 Thursday 10th August
In the morning we searched an area of Olive groves and stone walls finding only Kotschy' s geckos and a single Balkan Green lizard
Lacerta trilineata
which crashed away into the undergrowth allowing a fleeting glimpse. Lots of spiders
Argiope lobata
among the bushes.
In the afternoon we visited a local cave in an area which had been burnt 17 years ago, the island will take a while to recover from it's latest fire.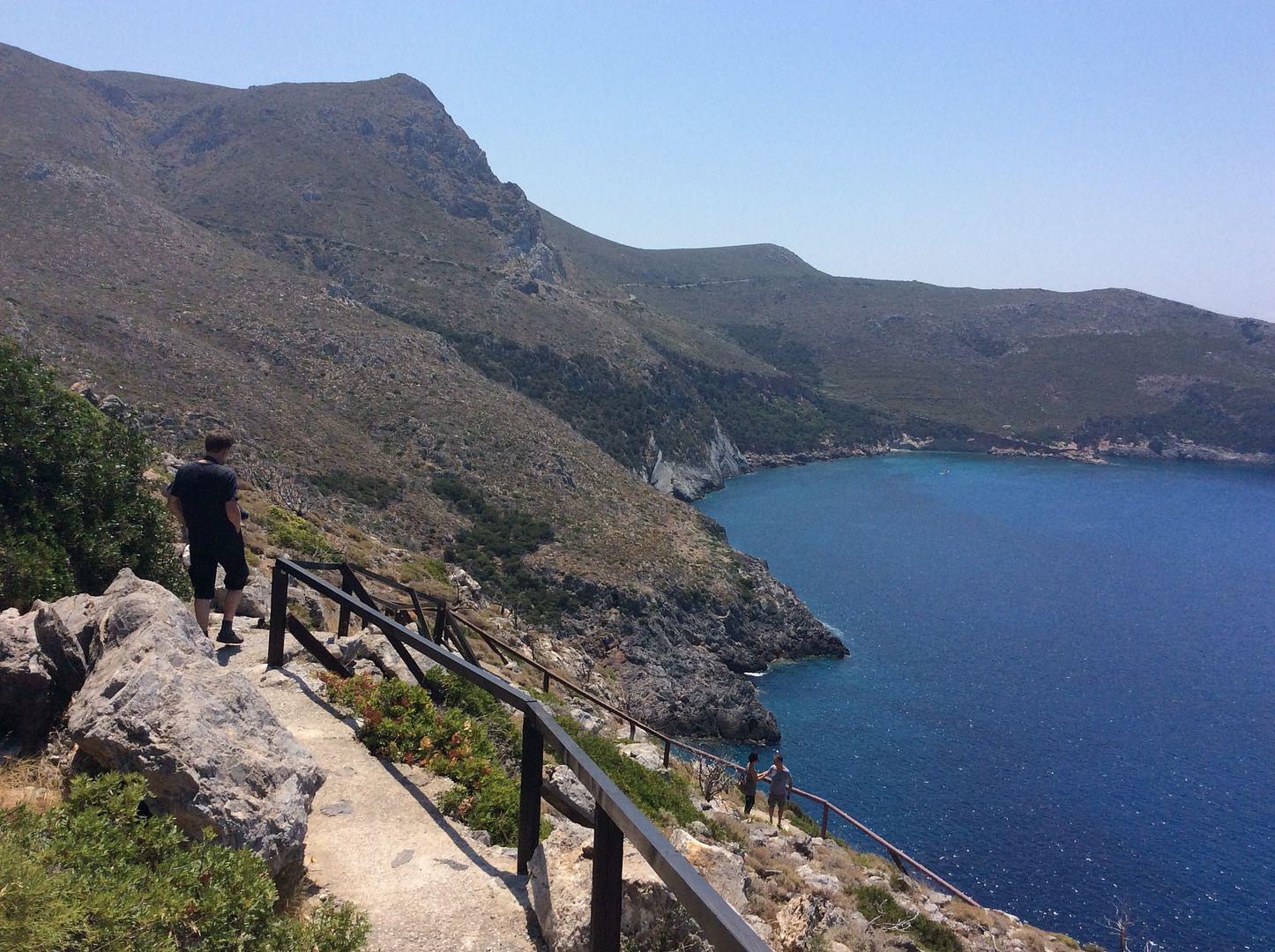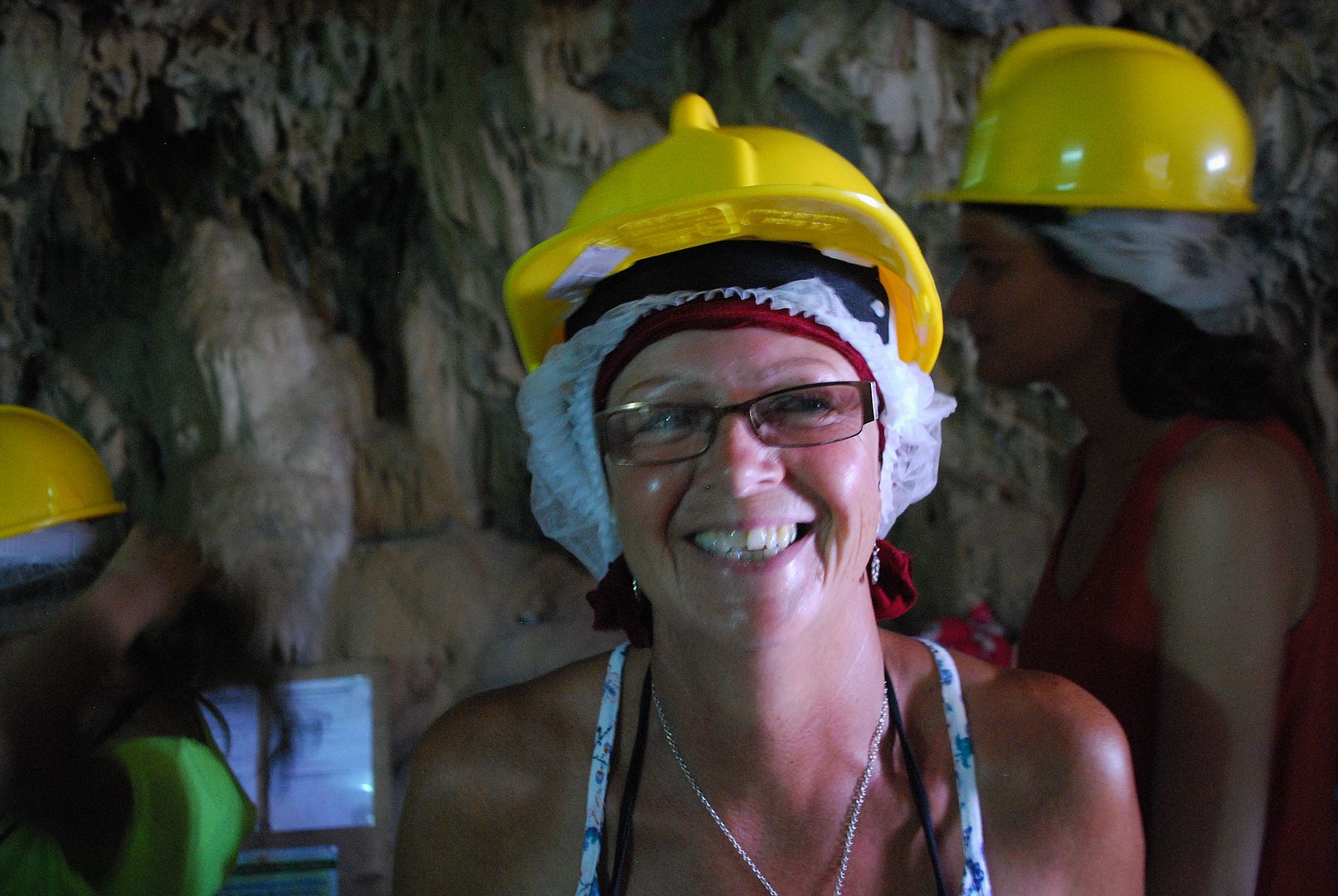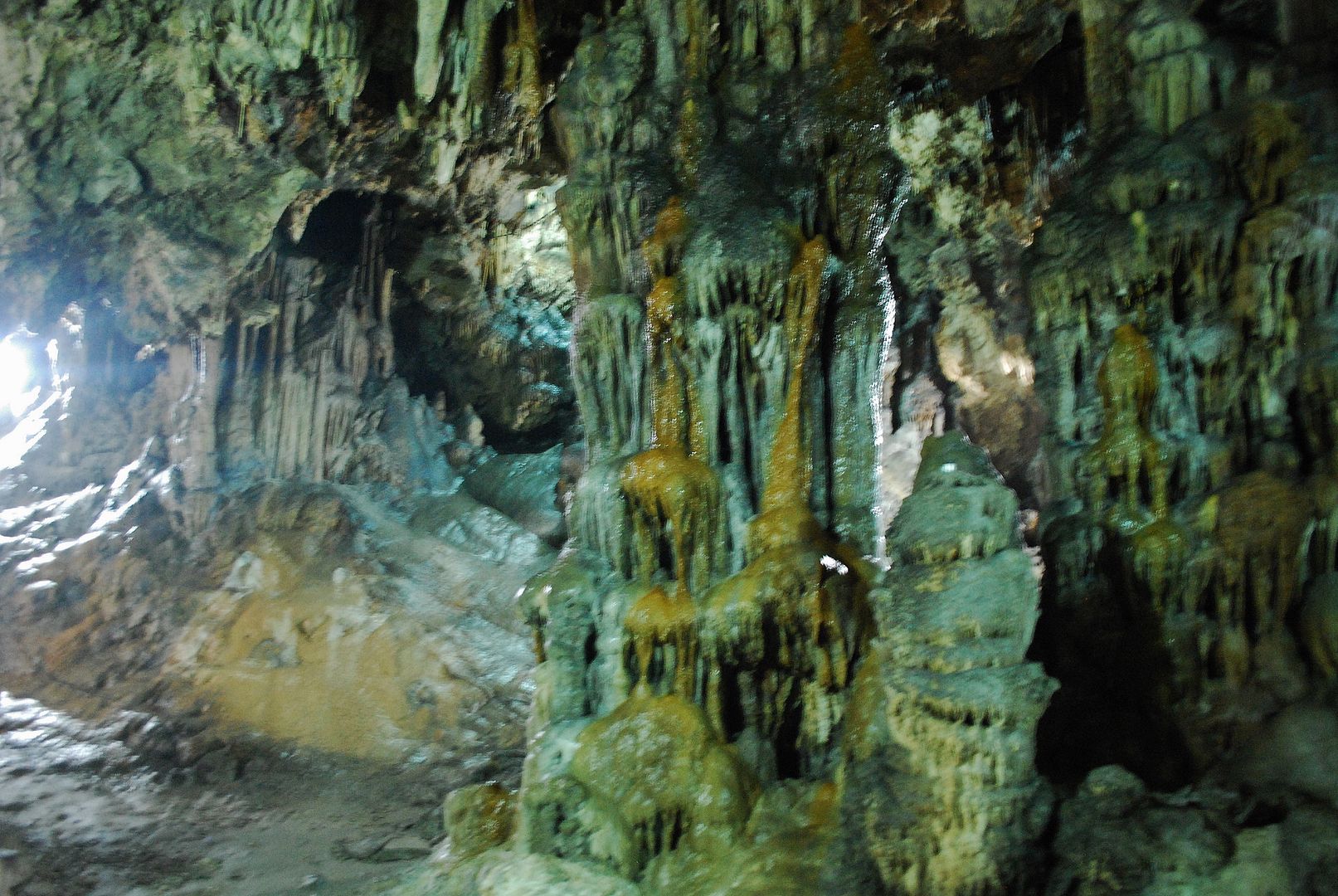 Friday 11th August
Out early checking out yesterdays area of olive groves etc as the first rays of the sun were hitting the walls but still only Kotschy's geckos seen,. In the afternoon we visited Kaladi beach for a swim and as we left and paused in the car park for a last look at Pori island just visible on the horizon, we noticed this car parked next to us.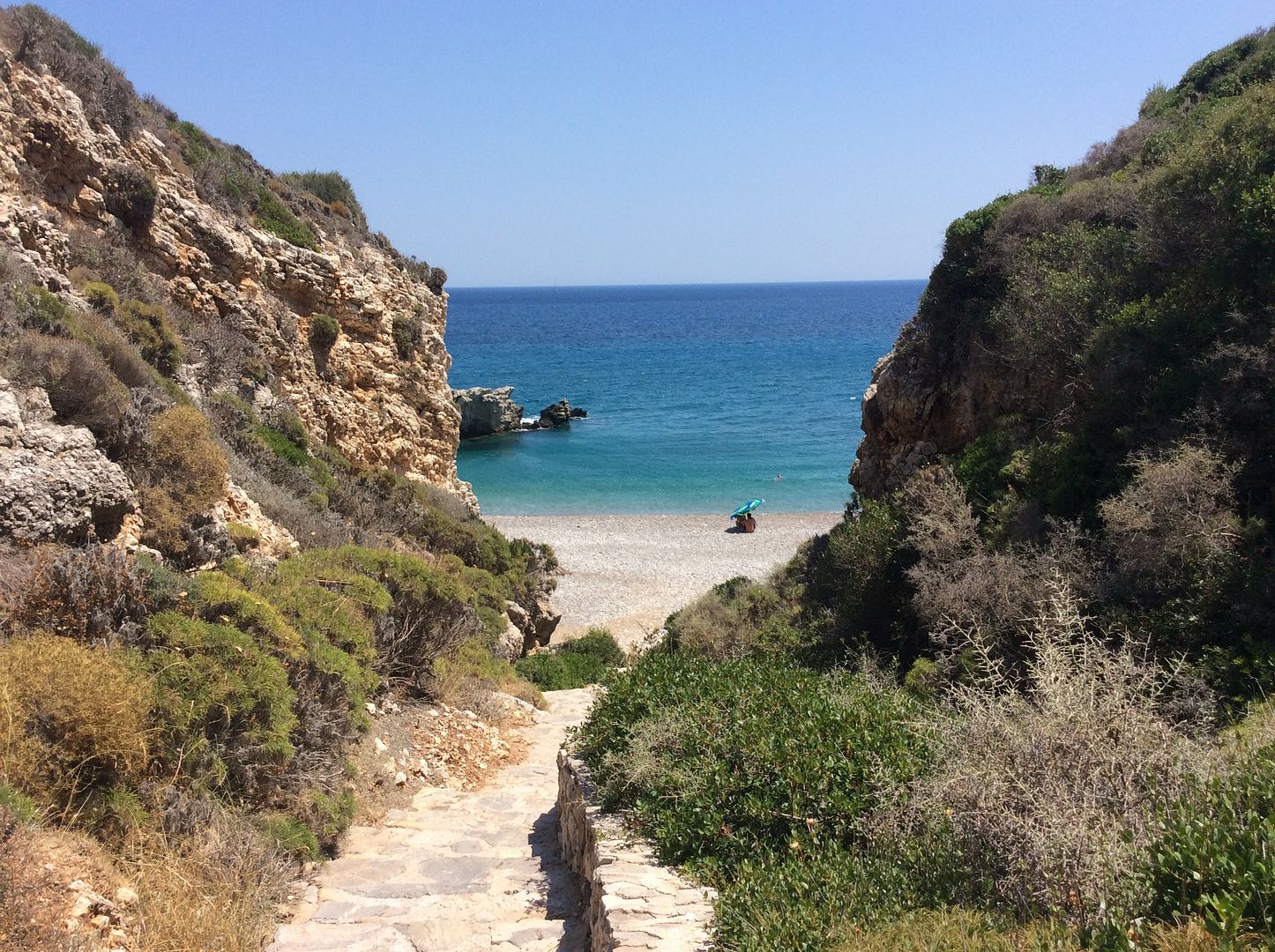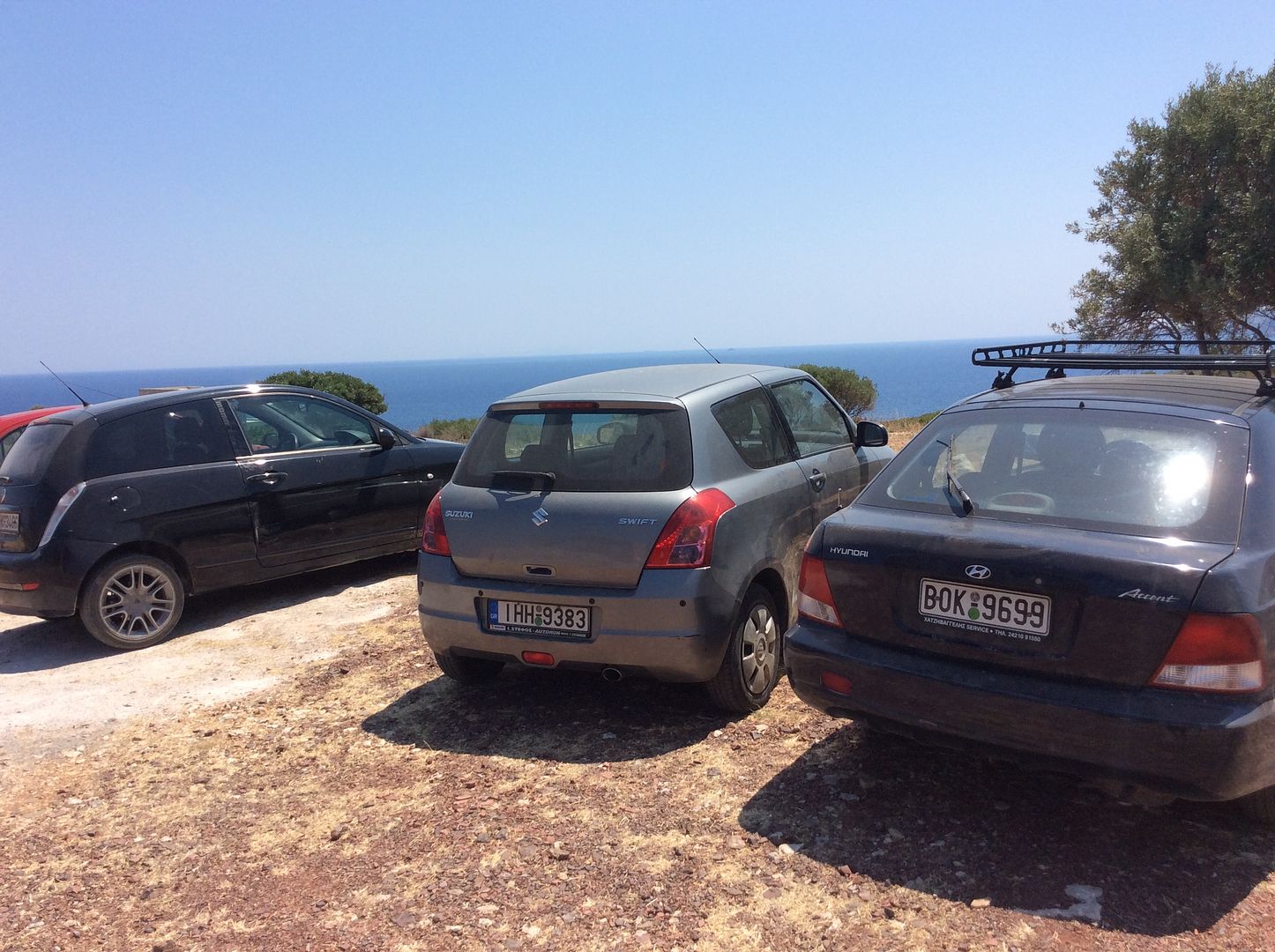 Saturday 12th August
This morning we packed our bags and had a last glass of wine on the patio surrounded by Wasps and hornets drinking from the puddle, Swallowtail and Cleopatra butterflies, Humming bird hawk moths and Carpenter bees. This was a great holiday and we were sad to go home, I had ticked the Pori wall lizard and witnessed Bobby complete his list. Despite the relaxed attitude and considerable heat I still managed to find 9 species and it was great to finally meet and tick off a few facebook friends.