Alexander River, Israel, a couple of weeks ago: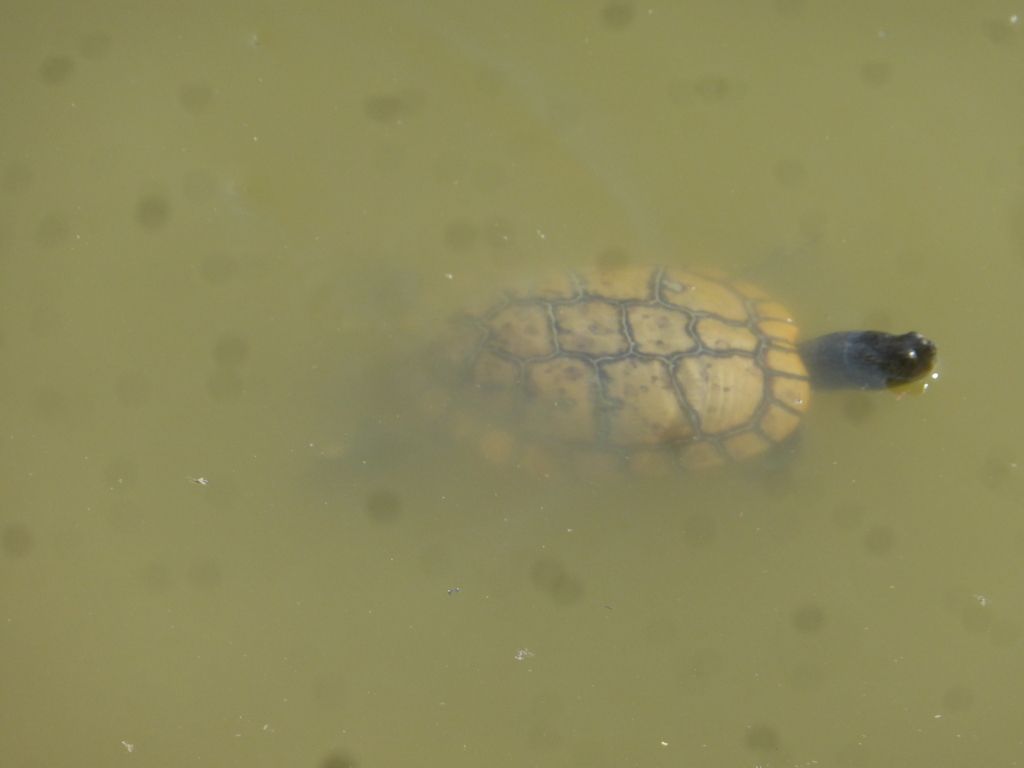 Alongside
Trionyx triunguis
,
Mauremys rivulata
and - sadly but unsurprisingly -
Trachemys scripta
this odd looking specimen swam about.
It can't be
Mauremys
and it certainly isn't a typical
Trachemys
either, so what is it?
Some other species of released pet?
...or an old
Trachemys
with a darkened head and bleached carapace?