I know that this is a European forum, but anyway I wanted to share the experience with you. Just delete if it's inappropriate
My friend Mathias Holm and I were in Thailand for a few days this week.
But what happened when we were just going to drive to the airport? My camera broke! And it couldn't be repaired immediately.. I had to borrow a camera instead, a Canon EOS 20D.. a camera that I didn't have any experience using... that's why some of my pics maybe isn't in the best quality.
We stayed in Hua Hin in a big hotel at the beach.
First some pics of some of the extremely common house geckos (Probably
Hemidactylus platyurus
):
The tokays were sadly almost extinct in the area due to the capture for the terrarium hobby...
A man told us that 3 tokays could fetch up to 10,000 baht! (About 250 EURO) A lot for a poor family in Thailand!
But luckily we found some fused trees with a big hole that made a perfect habitat for minimum 10 tokays in different sizes, even skeletons from the last generations could be found in the hole. Probably one of the only spots in the area for tokays
Gekko gecko
:
Just outside of the hotel resort we found some big stumps that we flipped.
We flipped a few
Dixonius siamensis
[LIFER]
:
And some
Lygosoma bowringii
[LIFER]
In the evenings we found a lot of amphibians to, although their breeding ponds was limited to ornamental ponds and fountains.
We found a lot of the common toads,
Duttaphrynus melanosticus
:
And also some of the very nice treefrogs,
Polypedates leucomystax
[LIFER]
:
Here some tadpoles, probably same species:
We did also found a lot of the really cool frog,
Kaloula pulchra
! In the first evenings we did only found hatchlings, but it rained the last night and there it was teeming with them! Btw, the make the most fantastic croaking I've ever heard!:
In the rainy evening we did also found some
Limnonectes limnocharis
, with- and without backstripe:
Mathias photographing one:
We did also see a lot
Calotes versicolor's
! But they were behind a big locked fence, and they were very hard to photograph.. But one day when we were going out to eat on a restaurant, we saw an individual in a tree, we caught it and took some fast snapshots:
We did also found an young lavish beautiful
Ahaetulla nasuta
[LIFER]
:
At the beach one day we found these strange creatures, anyone know what it is?
We were riding elephants, watching cobra / crocodile show, held a
Crocodylus porosus
, and stuff like that:
Mathias:
Me:
We spend the last day in Bangkok were we visited a park that I discovered last year, a park with a lot of turtles and really big water monitors, some of them about 10 feet long!
Here a
Malayemys subtrujuga
with a injured shell, maybe a monitor had tried to eat it?:
A mediumsized
Varanus salvator
:
Some eating monitors:
We caught a small monitor, probably in it's first shed: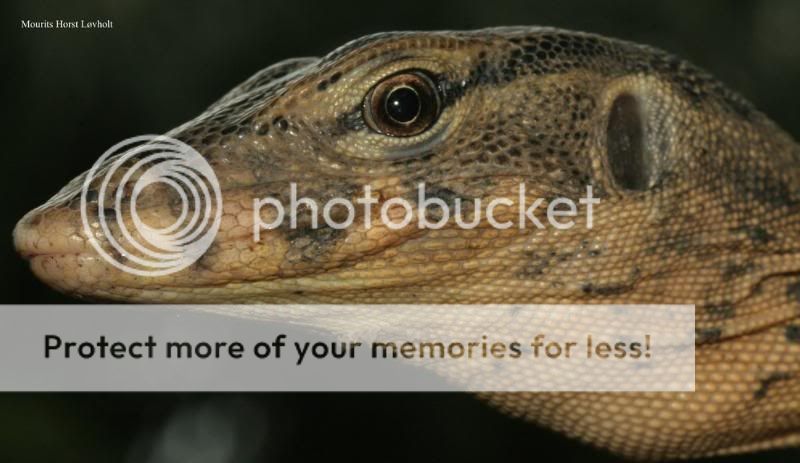 In the park we flipped;
1
Ramphotyphlops braminus
:
Mathias holding it:
2 Riopa punctatus
[LIFER]
:
And 3
Lygosoma quadrupes
[LIFER]
:
Species seen but not photographed:
Chitra chitra, Mabuya multifasciata, Trachemys scripta elegans, Leiolepis belliana
Thanks for watching!