Family vacation, not herping trip. Some of you must be familiar with the concept - I seem to remember Jürgen posting about such a trip once
.
Nonetheless, after last year's success I had my hopes set high, also herpwise. Though our trip was a wonderful sucess in all other ways it was however a little disappointing in terms of snakes found. The roads offered only a single chelonian, a few geckoes and a couple of DOR's (
Platyceps collaris
&
Platyceps sp. nov.
- split from
P. rhodorhachis
), daytime hiking more lizards yet of ophidian persuasion just shed sloughs (2 *
Malpolon insignitus
, 1
Platyceps rogersi
).
At least nocturnal tracking in the dunes provided a little recompense - two nights, four sets of tracks, four snakes.
Finding the tracks took some effort though, following them in and out of bushes, across patches of coarse or compressed sand where no impressions were left and up tall dunes of loose sand to find small snakes buried in the sand and hidden beneath branches likewise.
One, though, was easy...
I hope you'll bear over with the barrage of photos.
Cerastes vipera
, the cutie pies - # 1, huge (for
C. vipera
)
in situ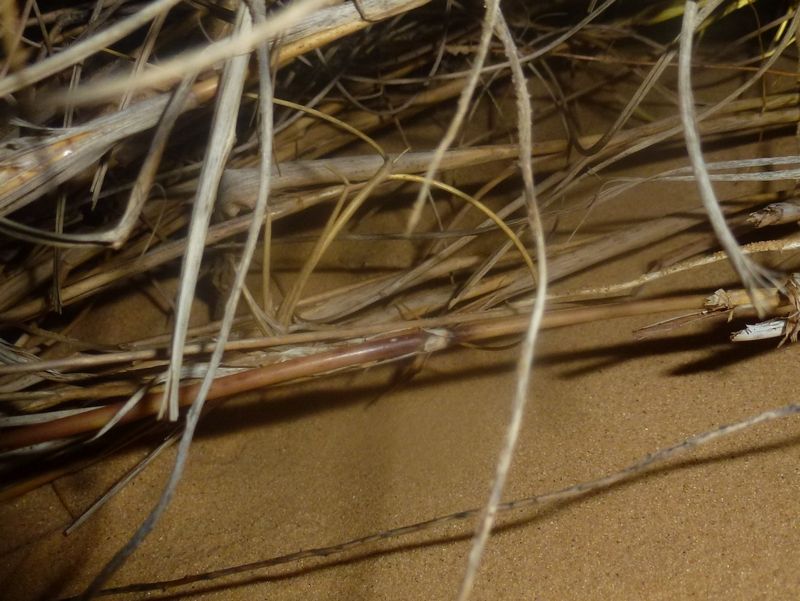 branches removed
dug out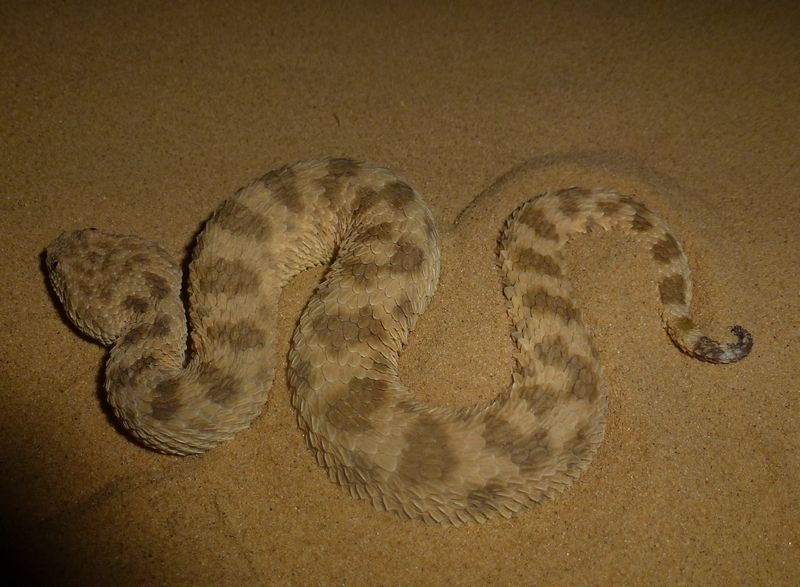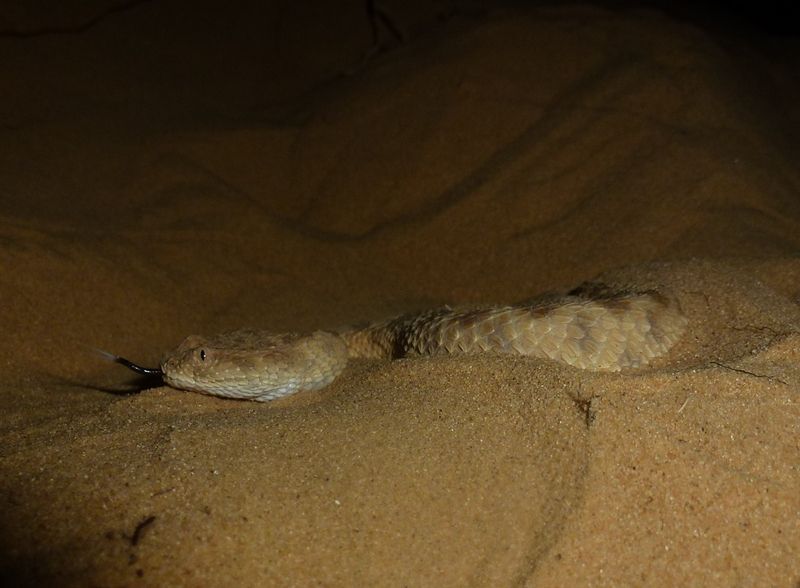 dug in again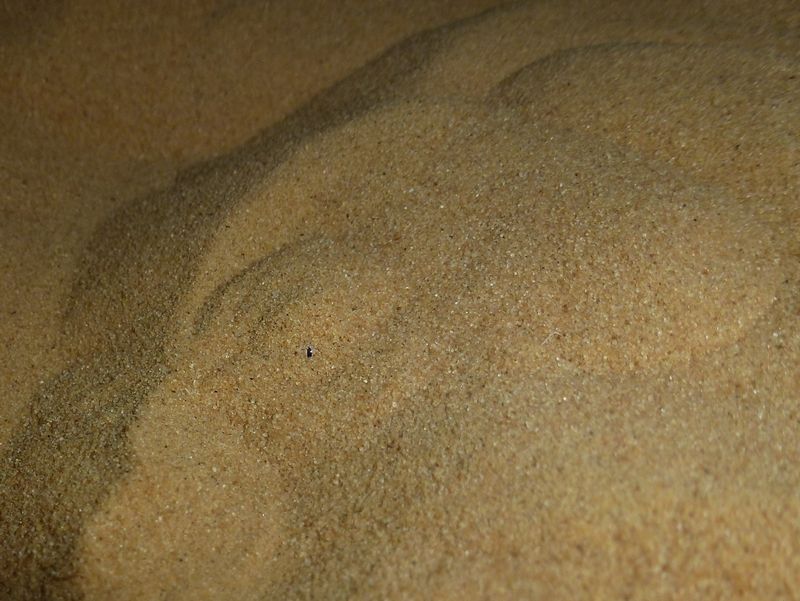 #2, smaller
in situ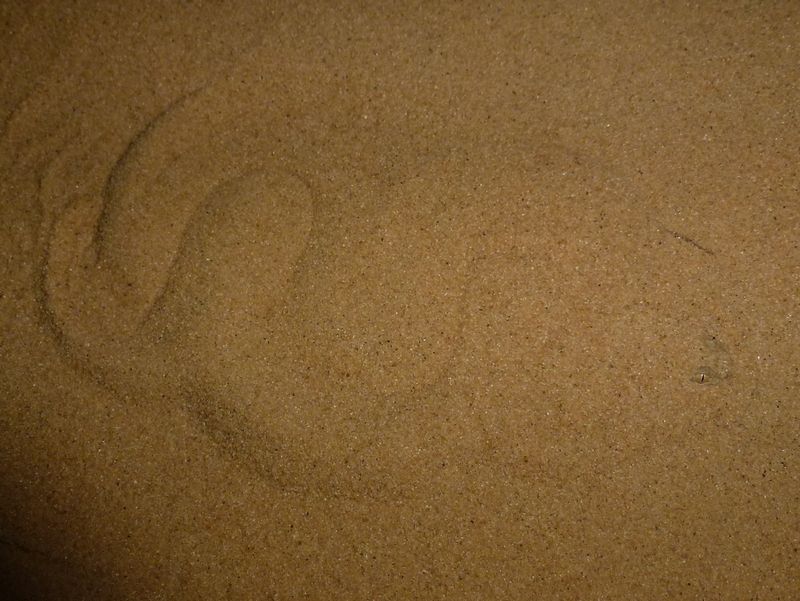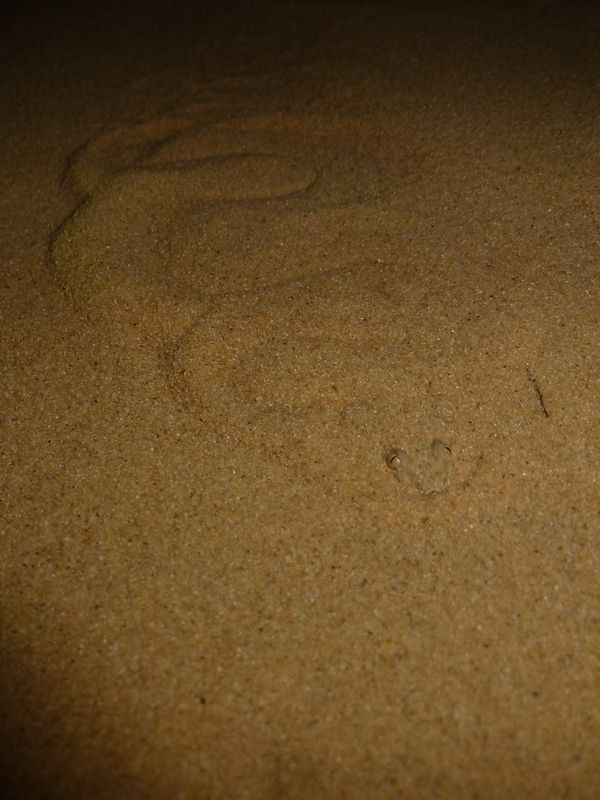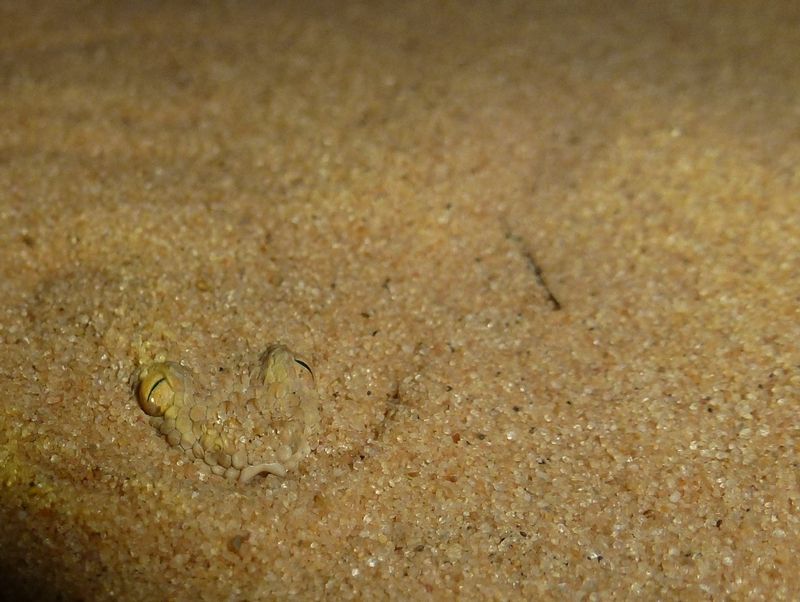 dug out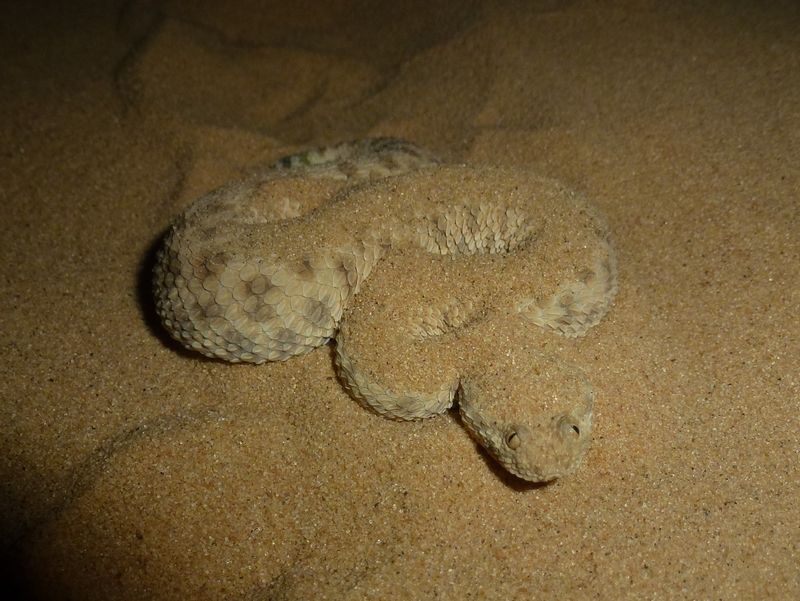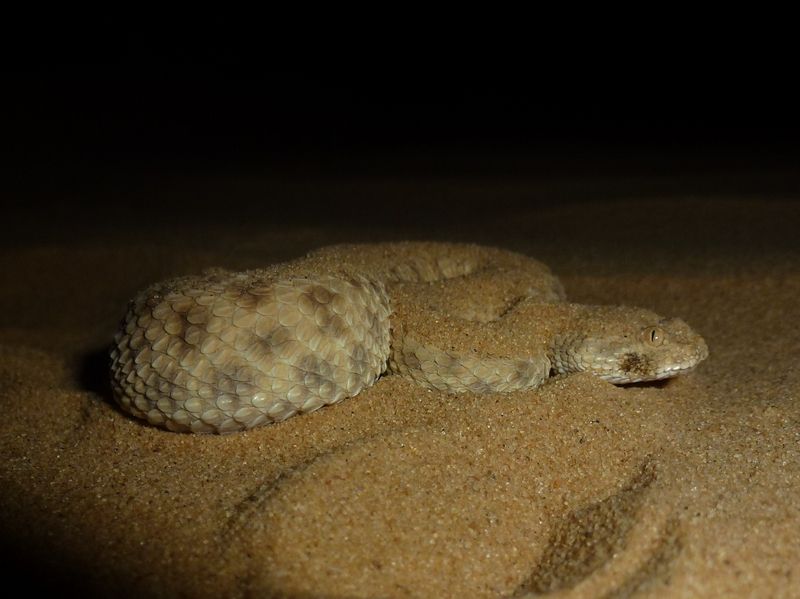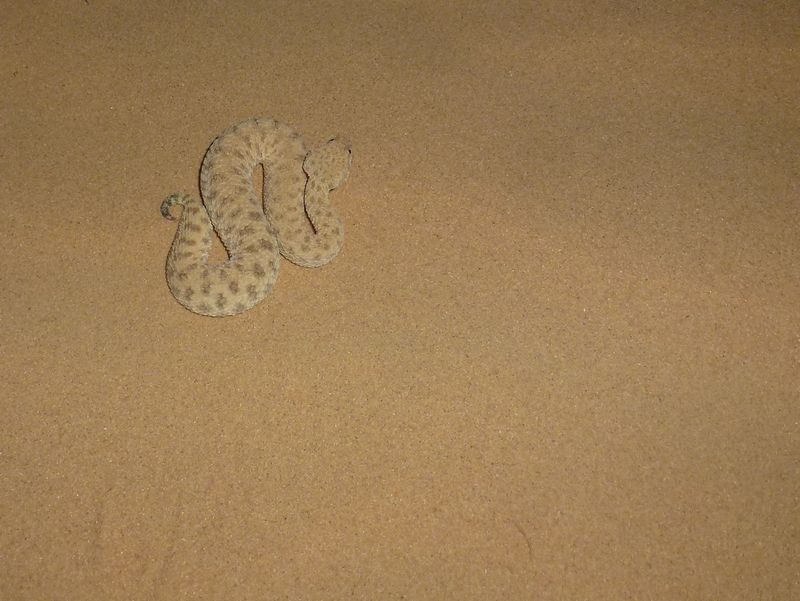 pissed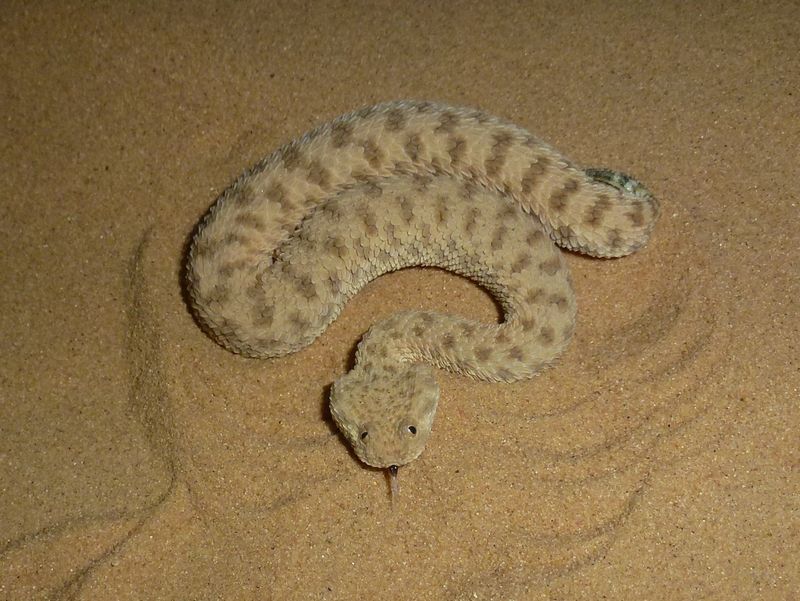 I had been out earlier in the evening searching in vain with my family who all had high hopes we'd find a
Cerastes cerastes
. After lighting the fire and tucking them in inside their tent I had gone out again and found the two vipera above after a long hike through the dunes. I got back to camp, exhausted, and decided to relight the fire before crawling into my sleeping bag under the stars when suddenly...
Hey, who's that big girl seemingly staring at me from under that bush, 2 meters from the fire and my sleeping mat, 4 from the tent?
C. cerastes
- the easy one, in situ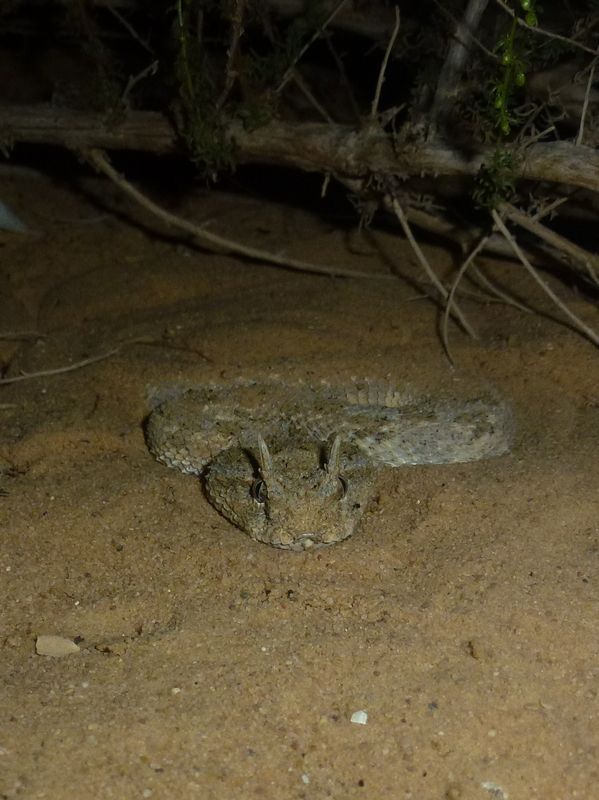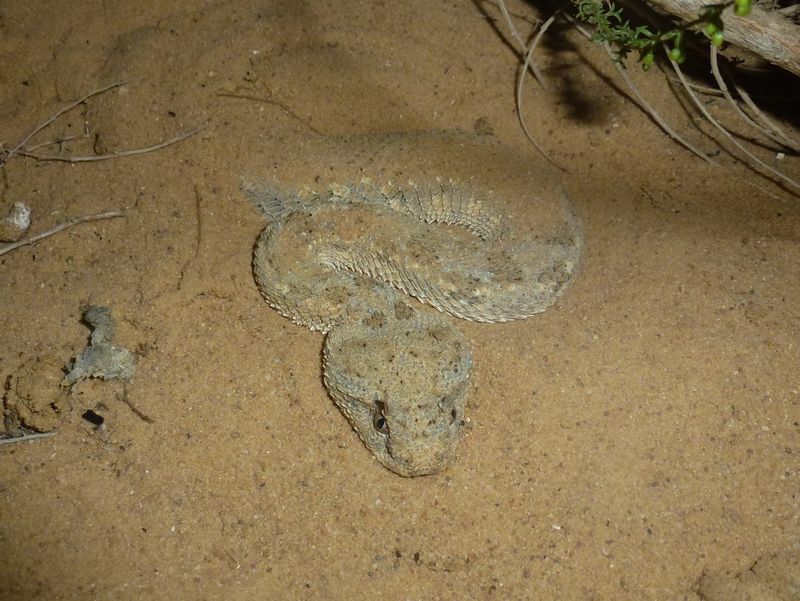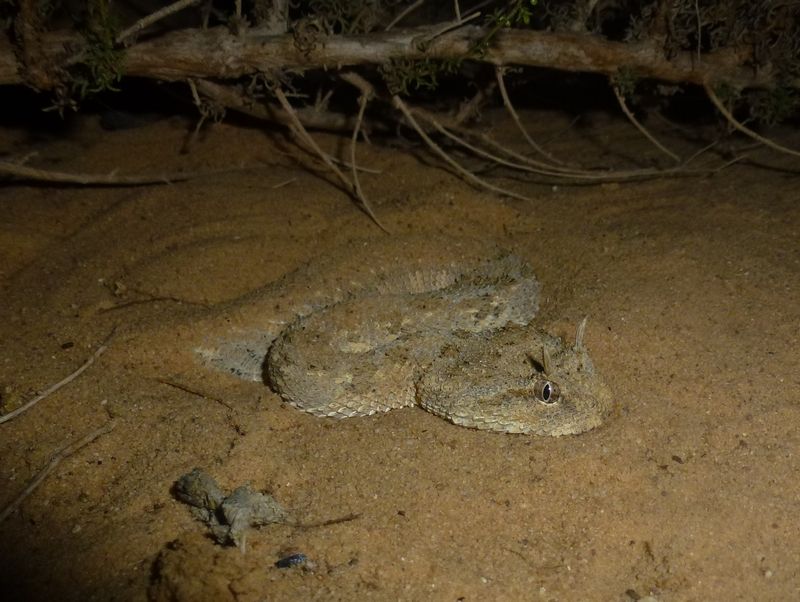 Yep, she's under that bush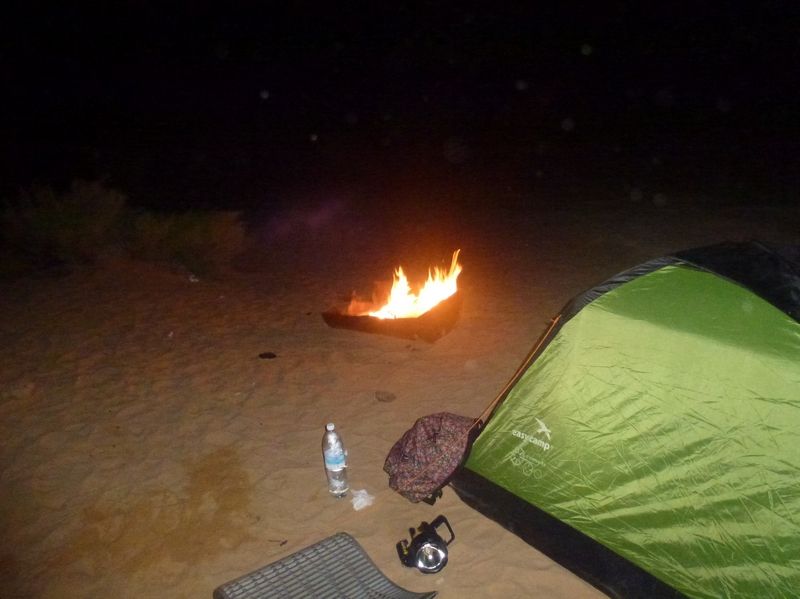 I gently awoke my wife and kids to show them our visitor. Here's Gustav having a look.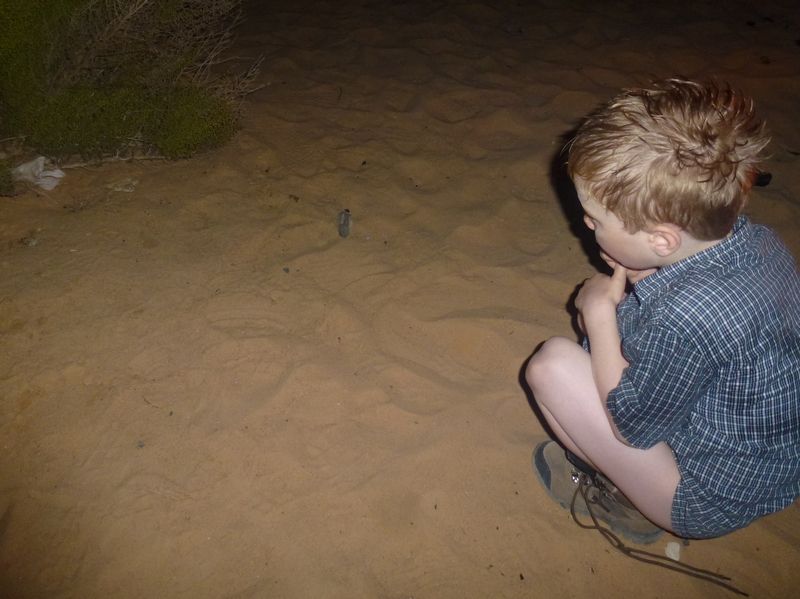 My team, earlier in the day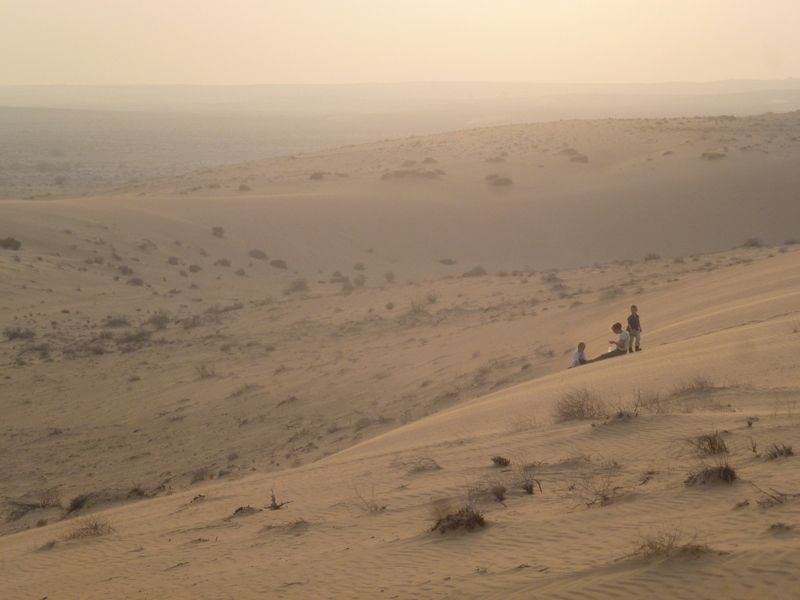 A few days later we found ourselves near gasperetti habitat so of course I had to get back out into the dunes. Again, after a long hike to little avail I had almost given up when back at the car I found a set of tracks. They soon disappeared in the coarse sand but after some searching eventually the beam of my flashlight caught a serpentine shape among the branches on a mound some thirty meters away. The snake was oddly positioned, stretched out, tail pointing upwards. What was she doing?
Well...
lifer
Cerastes gasperettii mendelssohni
in situ & poopoo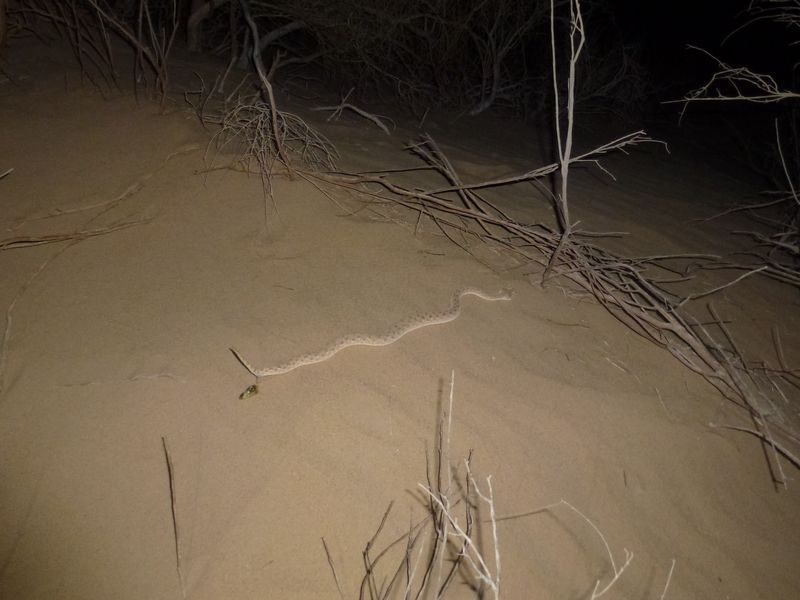 When she had finished her business she moved into a more typical posture.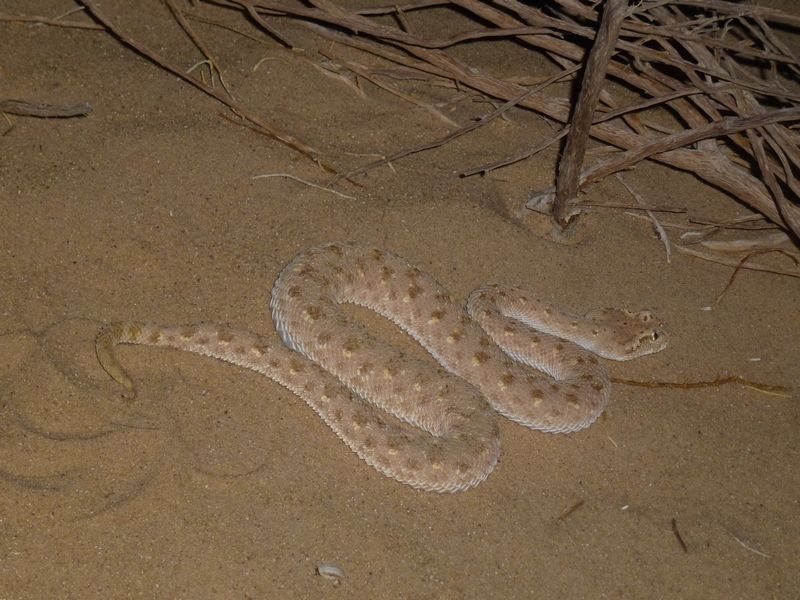 This was simply one of the most beautiful snakes I had ever seen, much more so than I had imagined, strikingly pink with bright yellow spots and such a poignantly structured head and varied scalation. She saved the entire snake hunting aspect of our vacation for me and I took a ****load of pics. None do her justice.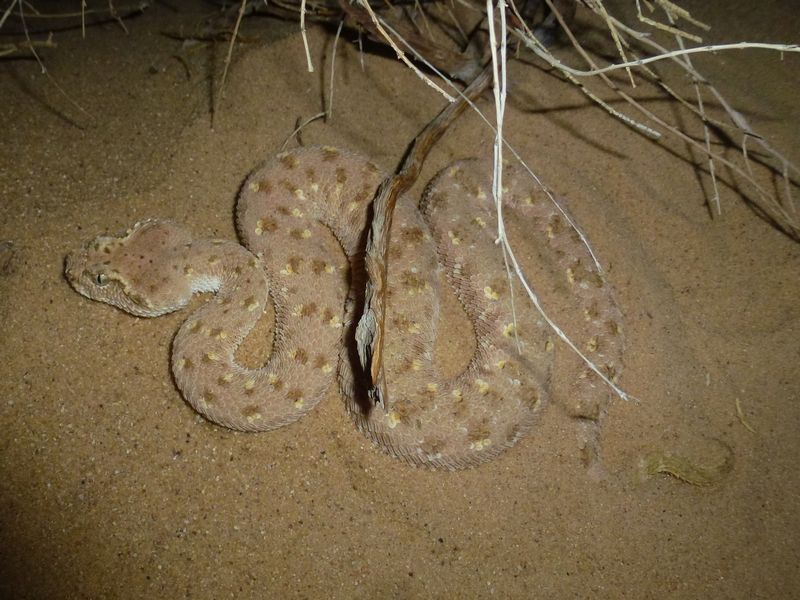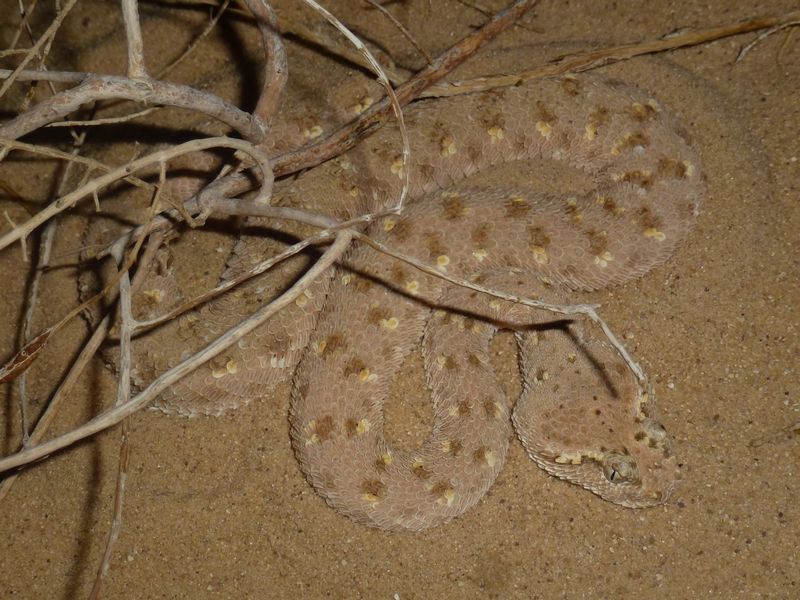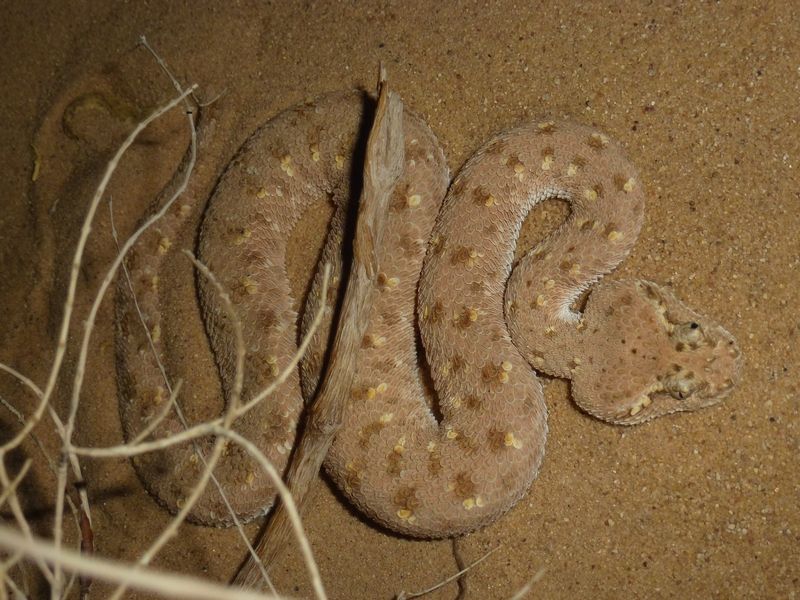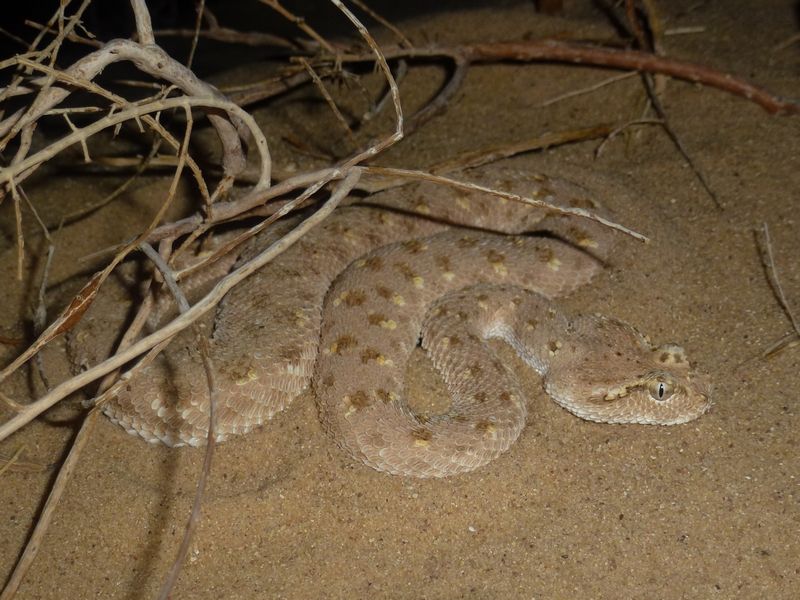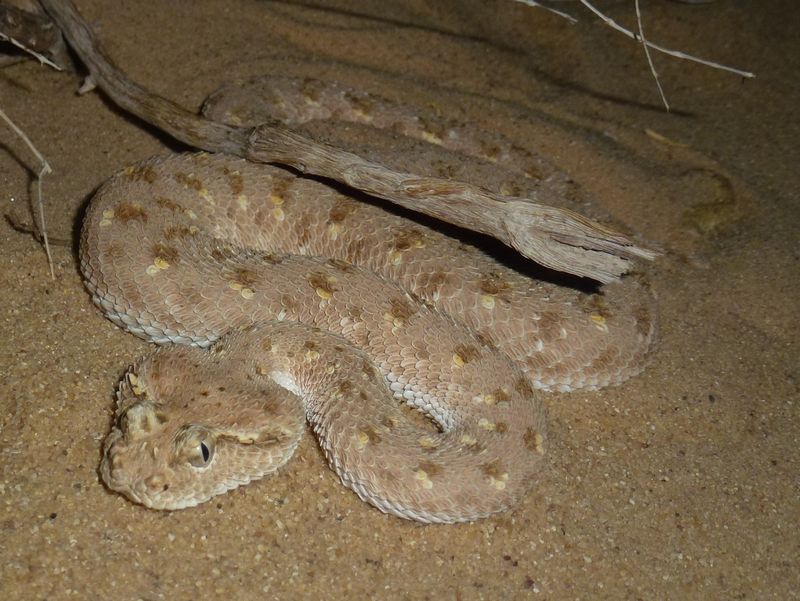 Lizards, turtles, mammals, inverts, habitats & more to come