During my Israel vacation (
viewtopic.php?f=4&t=527
) some Friends take me out for an incredible night in the Dunes of the Negev desert.
This was the first Reptile we saw on the way to the Dunes.
Roughtail rock agama Laudakia stellio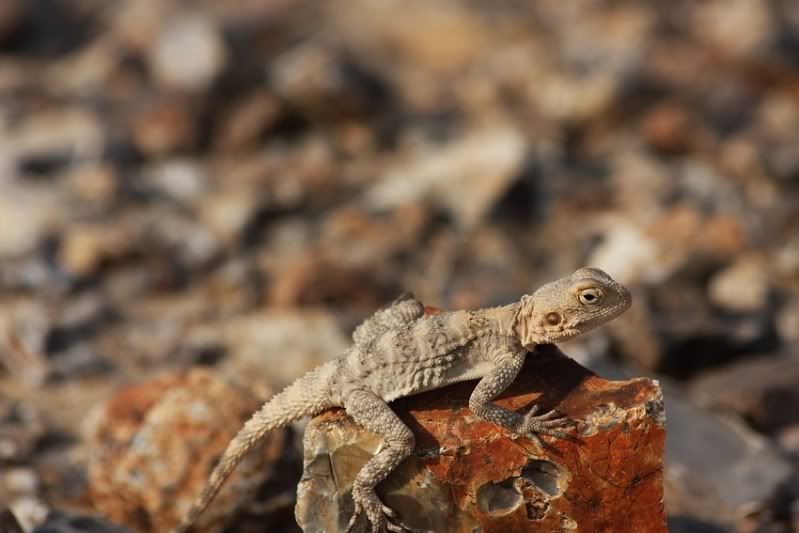 In the Dunes
Nidua Fringe-Fingered Lizard Acanthodactylus scutellatus scutellatus
Egyptian Sand Agama Trapelus savignii
One of the Fellows found the first Cerastes vipera during Sunset.
Sandfish Scincus scincus
The fellows are waiting for Darkness
From left Aviad (The master of the Dunes), Liam (Guy`s girlfriend) Guy and a great herper in the future on the right is Omer.
Anderson's short-fingered gecko Stenodactylus petrii
Lichtenstein's short-fingered gecko Stenodactylus sthenodactylus
Wadge snouted skink Sphenops sepsoides
Aviad and Guy tried to teach me a lot of things they know, for example
In witch direction the Snake crawl.
Difference between old tracks (from past night) and new tracks.
Witch Track belongs to witch snake
An at least how to handle the flashlight right.
But I had the feeling I don`t get anything, I was too excited.
I was looking around and found nothing, and I get always a call, "Here is one", "Jürgen come on there is one", " I found another one" I was jumping from one to the other to make pics of the herps that the buddies found.
Cerastes cerastes
Cerastes vipera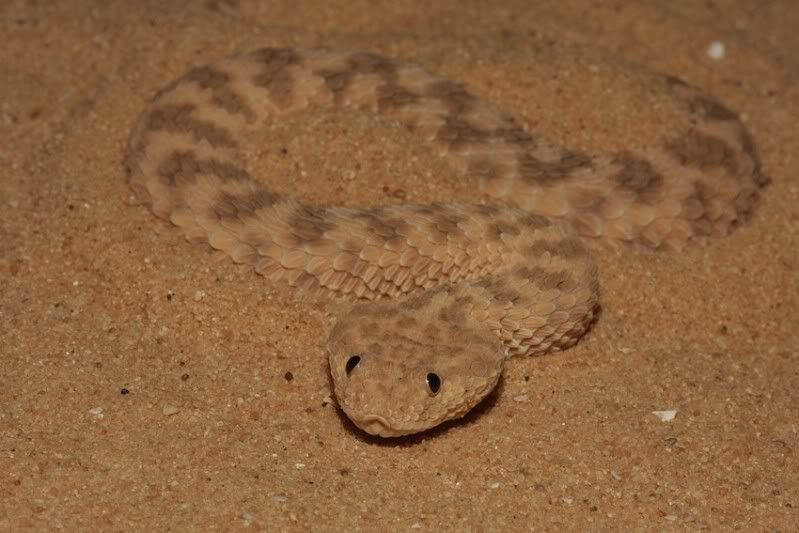 Cerastes vipera Juvenil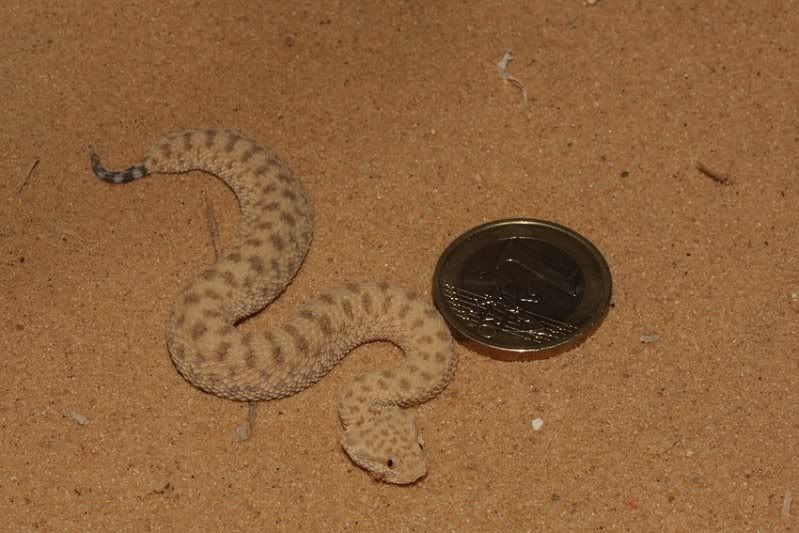 At least I found a few Geckos and one Cerastes cerastes, but not by following the tracks it just past my way.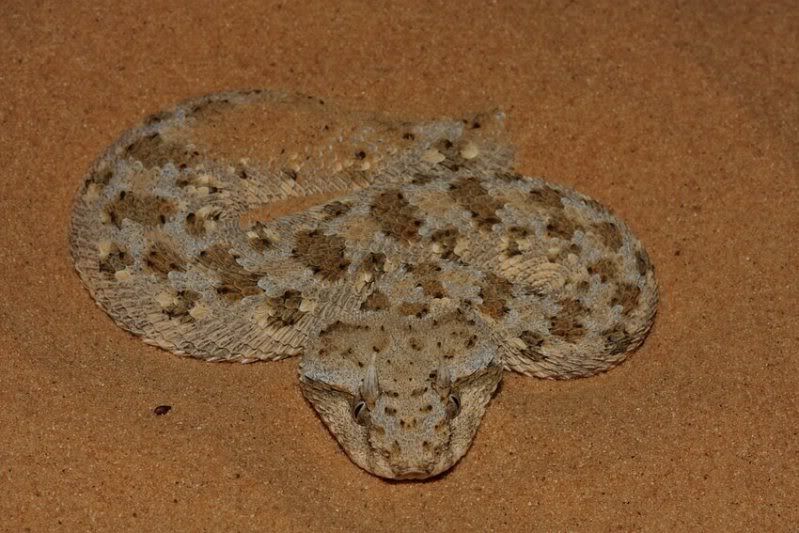 Thanks my Friends for that unforgettable night!!!!!!!!!!!!!
Two days later in the morning I tried to find out if I learned anything what my friends were teaching me.
I followed tracks of the past night, found places where Cerastes cerastes was resting and found borrows where they were hiding during the day.
Of course I found no snakes, but it was exciting in the same way!
Cerastes cerastes tracks
One day after the morning dunes walking, I tried my luck in the night.
Waiting for darkness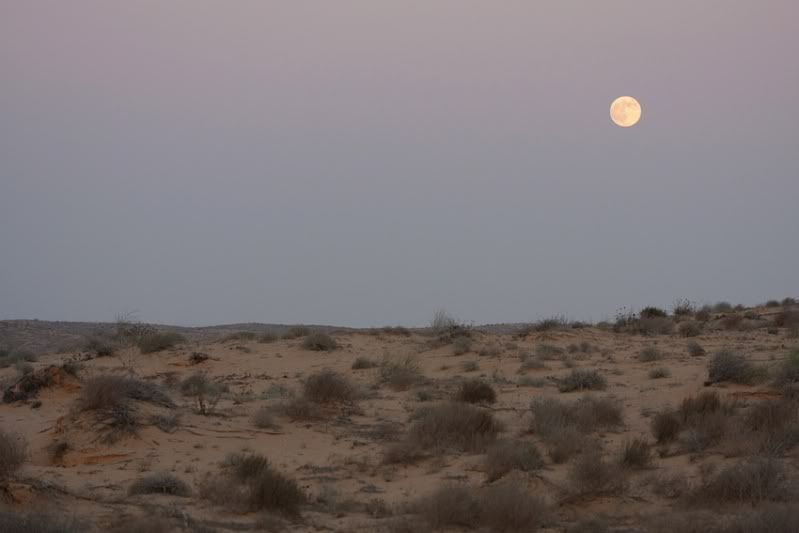 First of course a Gecko
And than the first!!!
and a second!!!